GOP, Democrats spar over Obama's foreign policy, amid new fears of Putin takeovers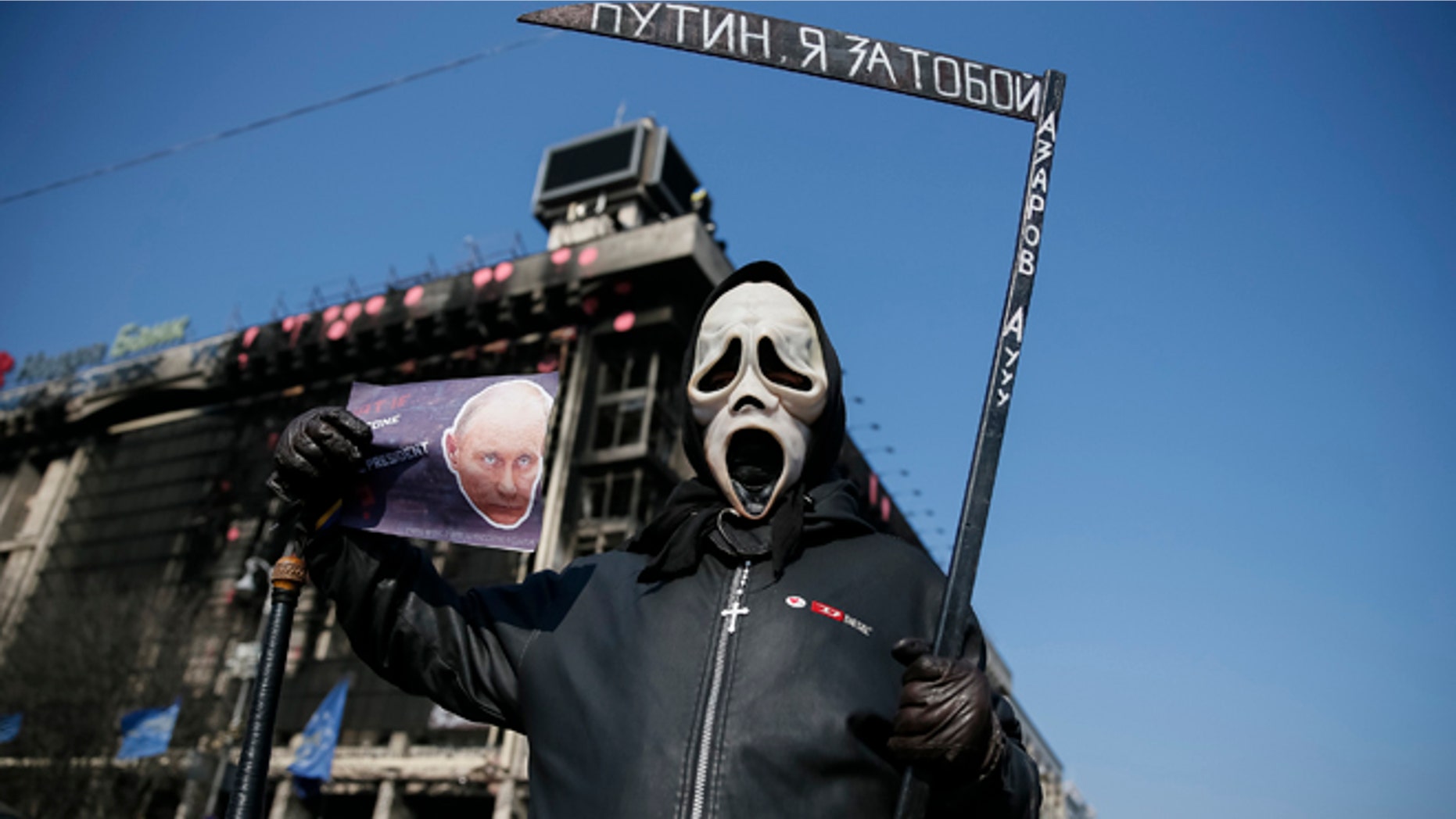 Top Democrats and Republicans squared off Sunday over President Obama's foreign policy, in the aftermath of Russia taking over part of Ukraine and amid new fears that Russian President Vladimir Putin is just getting started.
The deepening dispute between East and West is expected to dominate Obama's visit to Europe, which begins Monday in the Netherlands. Obama will join world leaders at the Nuclear Security Summit and head a hastily arranged meeting of the Group of Seven - the U.S., Britain, Canada, France, Germany, Italy and Japan.
Former GOP presidential nominee Mitt Romney delivered perhaps the most stinging criticism of Obama's handling of the Ukraine crisis.
He accused Obama of being naïve about Putin's world views and "lacking the judgment" and foresight to perhaps have stopped the Russian president from taking over Ukraine's Crimea region before he even ordered troops across the border.
"There's no question but that the president's naiveté with regards to Russia, and his faulty judgment about Russia's intentions and objectives, has led to a number of foreign policy challenges that we face," Romney, also a former Massachusetts governor, said on CBS' "Face the Nation."
He also suggested that Obama having allowed Syrian President Bashar Assad to continue to use chemical weapons despite setting a "red line" on the matter empowered Putin, his close ally.
Illinois Sen. Dick Durbin, the number two Democrat in the Senate, swiftly defended Obama.
He first took issue with Romney's suggestion that Putin would have been discouraged had the United States first shown military force somewhere else in the world.
"I disagree, and so does history," Durbin told CBS. "In the midst of our wars in Iraq and Afghanistan, Putin invaded the Republic of Georgia. … He is a bully, and we've got to call him for what he is."
He also said the idea that sanctions are  going to stop a former colonel in the KGB is naïve.
"What the president has done is first, try to negotiate, try to stop the intrigue and the referendum in Crimea. It didn't work," added Durbin, who also hailed the diplomatic efforts of Secretary of State John Kerry and German Chancellor Angela Merkel.
New Hampshire GOP Sen. Kelly Ayotte struck a more bipartisan tone but was still critical of the White House's handling of the matter so far.
"I appreciate what the president did [last] week with sanctions," she told CBS. "I think we need to do more … including sanctioning the entire financial sectors of the Russian economy as well as looking at the energy sectors."
She also agreed largely with Michigan GOP Rep. Mike Rogers, chairman of the House Permanent Select Committee on Intelligence, who on Sunday called for further military assistance.
Ayotte said the United States should help with communications equipment and supply technical assistance and perhaps provide small arms, as Rogers suggested.
Rogers further suggested on NBC's "Meet the Press" the United States offer such assistance to neighbor countries that also might be in Putin's crosshairs, amid concerns in Ukraine that he will soon be "on the move" again.
He suggested the neighboring Balkan States might be next.
"The aim of Putin is not Crimea but all of Ukraine. ... His troops massed at the border are ready to attack at any moment," Andriy Parubiy, Ukraine's National Security and Defense Council chief, said at a rally in Kiev, according to wire service reports.
Parubiy's comments came one day after Russian troops used force to take control of an air base in Crimea.
Putin sent troops into Crimea about three weeks ago and on Friday officially annexed that region of Ukraine, which ousted its pro-Moscow president last month during a political upheaval.
"We do not know what Putin has in his mind and what would be his decision," Ukraine Foreign Minister Andriy Deshchytsya told ABC's "This Week." "That's why this situation is becoming even more explosive than it used to be a week ago."
The Associated Press contributed to this report.