GOP bill would let asylum seekers apply in Mexico, in bid to ease immigration court backlog
LOS FRESNOS, Texas – A Republican lawmaker said he has a novel idea to cut down asylum seekers illegally crossing the border.
Make them apply for asylum before they reach the U.S. border.
Sen. James Inhofe, R-Okla., is introducing a bill that would require asylum officers to conduct credible fear screenings at U.S. embassies or consulates in Mexico and Canada before asylum seekers can cross the border.
Inhofe said that would cut down on the surge of migrants illegally crossing the Mexico-U.S. border. Currently, migrants ask for asylum at U.S. points of entry. They are given a court date, but many fail to show up – leading to a large number of illegal immigrants lost within the immigration court system.
"The key here is to make sure they don't get in," Inhofe said. "Once those individuals who are in the pipeline do come to the United States [and] find out that it's not working – [that] people are not able to get into the United States – then the demand will drop off."
The number of affirmative asylum applications by migrants from Central America's Northern Triangle Countries (El Salvador, Guatemala, and Honduras) rose dramatically from 7,723 in 2014, to 25,801 in 2016 – a 234 percent increase. More migrants sought asylum from 2014 to 2016 than the preceding 17 years combined.
Aside from Central America, there is also a rising number of asylum seekers coming from China, Egypt and India. Inhofe said he plans on introducing the bill on August 20.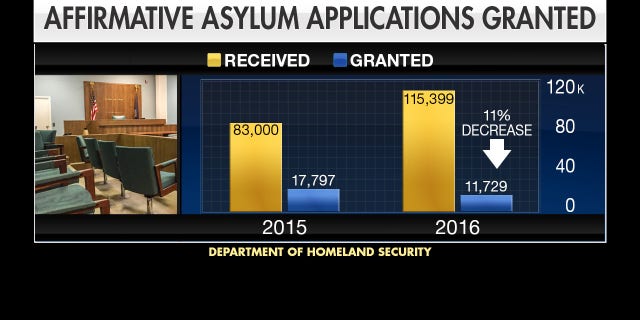 "That way they never step foot into the United States and they have to wait and have that case heard before they enter into the United States," Inhofe said. "Obviously, most of the people who are seeking asylum and are assigned a court date here in the United States, they walk away and they never show up anyway."
But Michael L. Detsky, an immigration attorney who's been practicing for 40 years and represents asylum seekers, calls the bill "unworkable."
"I think the legislation is short-sighted. I think it's mean-spirited, I think it doesn't take into account the practicality of asylum that it should be more than just a cursory 'yay' or 'nay' based upon someone who is unassisted by council, in most cases," Detsky said. "I don't think that it's going to have a meaningful hearing for the asylum applicant."
When it comes to defensive asylum applications (removal proceedings before an immigration judge), the denial rate has gone up by 10 percent over the last three years, according to the Transactional Records Access Clearinghouse (TRAC) at Syracuse University.
For affirmative asylum applications (those seeking asylum by entering points of entry at the border) around 21 percent of them were granted in 2015. In 2016, only around 10 percent were granted, according to DHS—an 11 percent decrease within that year timeframe.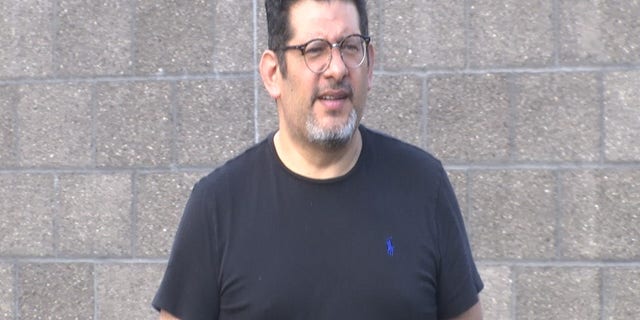 "All of the various regulations and proposed regulations that we see are emphasizing ways to find to deny benefits rather than ways to find to grant the benefits," Detsky said. "We are very, very busy as members of the American Immigration Lawyers Association across the board and are learning ways to counteract this prevalent attitude that is very, very unfortunate."
Stephen Nuño, an immigration expert who is chair of Northern Arizona University's Politics and International Affairs department, said the bill is just designed to "fire up" Inhofe's conservative base.
"The notion that it's a refugee policy…it's more of a nationalist policy," Nuño said. "…The only thing this is going to solve for Sen. Inhofe is stoking the flames of anti-immigrant sentiment in his state."