George W. Bush sends Alabama kicker encouraging letter after loss to Auburn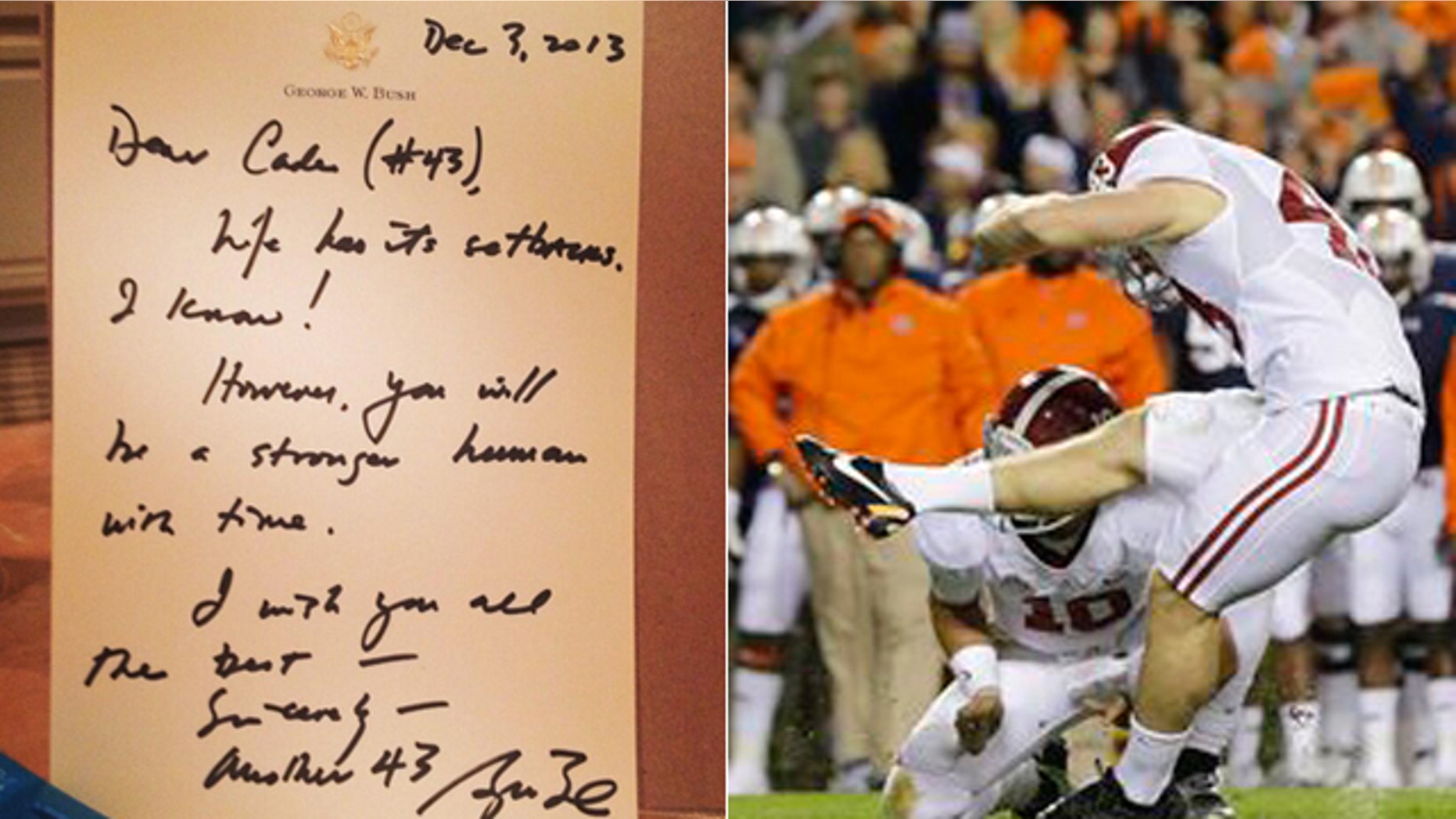 Alabama kicker Cade Foster has received a lot of hate since missing three field goal attempts in his team's stunning loss to Auburn, but he has at least one fan: former President George W. Bush.
The 43rd president reportedly sent Foster a personalized letter encouraging him to press on through life's challenges.
"Dear Cade (#43), life has its setbacks. I know! However, you will be a stronger human with time. I wish you all the best. Sincerely, another 43, George Bush," the letter reads.
Foster posted a picture of the letter to his Twitter account Wednesday.
Foster was inundated with hate messages on the social media site missing two field goal attempts and having a third blocked in the Crimson Tide's Iron Bowl loss, which took away their shot at the national championship.
Fans reacted angrily to Foster on his Twitter account in the game's aftermath,with one telling him to "drink bleach" and another saying "Cade foster I'm gonna kill you and your family just FYI."
However, Foster also received support from his teammates and thousands of other fans. Alabama quarterback AJ McCarron posted on Twitter that "we win & lose as a team. If u blame this on 1 guy U aren't a true fan!"
Linebacker C.J. Mosley was even more emphatic with a tweet urging "fake" and "spoiled" fans to "stop sending threats to my teammates."
The Associated Press contributed to this report