GE Executive Collapses During Biden Speech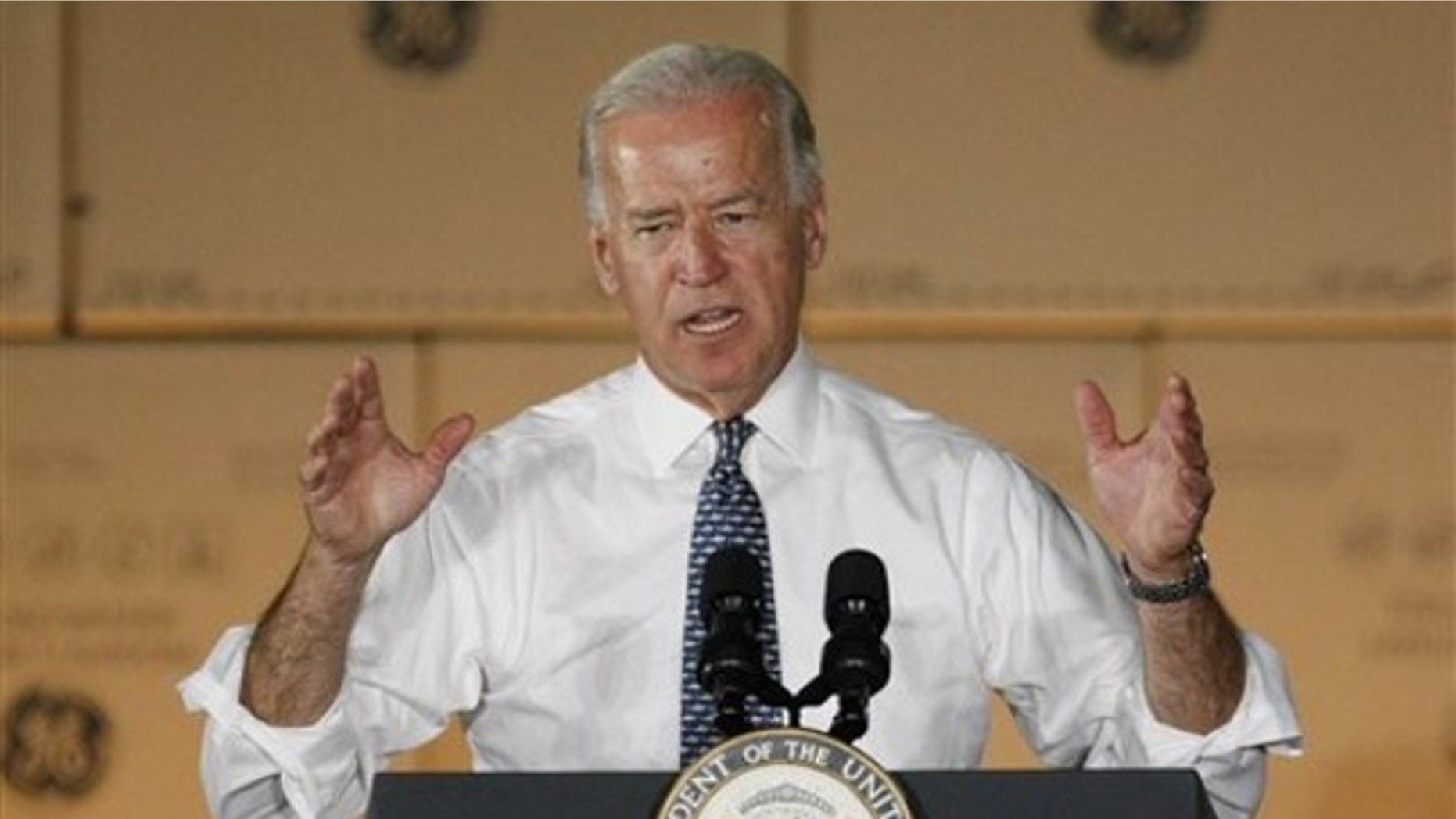 Another day, another bizarre incident involving Vice President Biden.
Just days after Biden insulted a custard shop manager in Milwaukee, the head man for one of GE's manufacturing divisions collapsed toward the end of the vice president's economic speech in Kentucky.
Jim Campbell, CEO of the company's appliances and lighting division, could be seen slowly falling from his chair and off the stage as Biden was wrapping up his speech at an appliance factory in Louisville on Monday.
"A country that doesn't innovate, stagnates," Biden was saying -- when Campbell collapsed. The crowd gasped and shouted as Biden looked over.
"We have a doctor here," Biden said. "Ladies and gentlemen, that's a sad note to end this on."
But seconds later, the executive could be seen getting up and walking out.
"So folks, as my grandfather used to say, keep the faith," Biden said.
The medical near-emergency came after Biden was caught on camera calling Scott Borkin, manager of Kopp's Frozen Custard, a "smartass" on Friday while Biden was on a tour of the shop. Borkin had made a crack about taxes when the vice president appeared to snap at him. He told Fox News on Monday he was taken aback by Biden's response.
"I was just joking around," Borkin said. "It was kind of shocking to hear that come out of his mouth."
He said "no harm was intended" and that initially the two were getting along well.
"I guess that little comment kind of set him off," Borkin said. "I was thrown by it. I wasn't expecting that, especially from, you know, the No. 2 in charge of our country."
Biden made the comment Friday after Borkin told him that his dessert would be on the house if Biden lowered taxes.
"What do we owe you?" Biden is heard saying in footage captured by WISN-TV.
"Don't worry, it's on us," the manager replied. "Lower our taxes and we'll call it even."
"Why don't you say something nice instead of being a smartass all the time?" Biden said a few minutes later.
Borkin said Monday that in the end, nobody charged Biden for his custard.
"It was on us," he said. "Kopp's Custard is a famous Milwaukee restaurant and, you know, he's coming in. We're going to treat him."