Gates to Leave Pentagon by End of 2011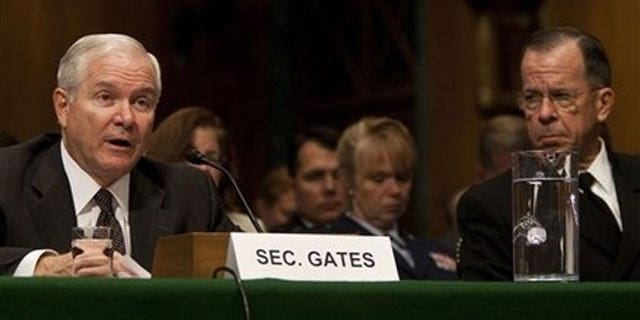 Defense Secretary Robert Gates, the only Bush holdover in President Obama's Cabinet, has said he plans to retire by the end of 2011.
Gates, in an interview published Monday in Foreign Policy magazine, said the time will be right to step down.
"I think that by next year I'll be in a position where, you know, we're going to know whether the strategy is working in Afghanistan. We'll have completed the surge," Gates, 66, told the magazine.
"We'll have done the assessment in December, and it seems like somewhere there in 2011 is a logical opportunity to hand off."
White House spokesman Bill Burton told reporters Monday that it wasn't a surprise that Gates is "talking about his next phase in life."
"Gates has served our country with great distinction for years," he said."He did the president and the nation a great favor by agreeing to stay on longer than he had originally intended, when the president started his administration."
Gates was a key supporter of Obama's war strategy in Afghanistan that authorized 30,000 more U.S. troops to the region, raising American numbers to 100,000 and calling for them to begin pulling out next summer.
Gates' top Afghan commander, Gen. David Petraeus, however, said he's not sure whether troops will begin withdrawing next summer, saying any drawdown will be based on conditions. Gates insists the drawdown will begin next July.
Gates replaced Donald Rumsfeld in 2006 after the midterm elections, determined to turn around the faltering war effort in Iraq and to improve relations between the Joint Chiefs of Staff and Congress.
Gates' decision to accept Obama's request to continue serving as Pentagon chief reassured lawmakers on both sides who were wary of major changes in the middle of two wars abroad.
Gate is now overseeing a controversial plan to find $100 billion in savings in the next five years to reinvest in a military ravaged by years of war.
Gates is currently on vacation for two weeks in Washington state.