Funeral arrangements set for former Boston Mayor Kevin White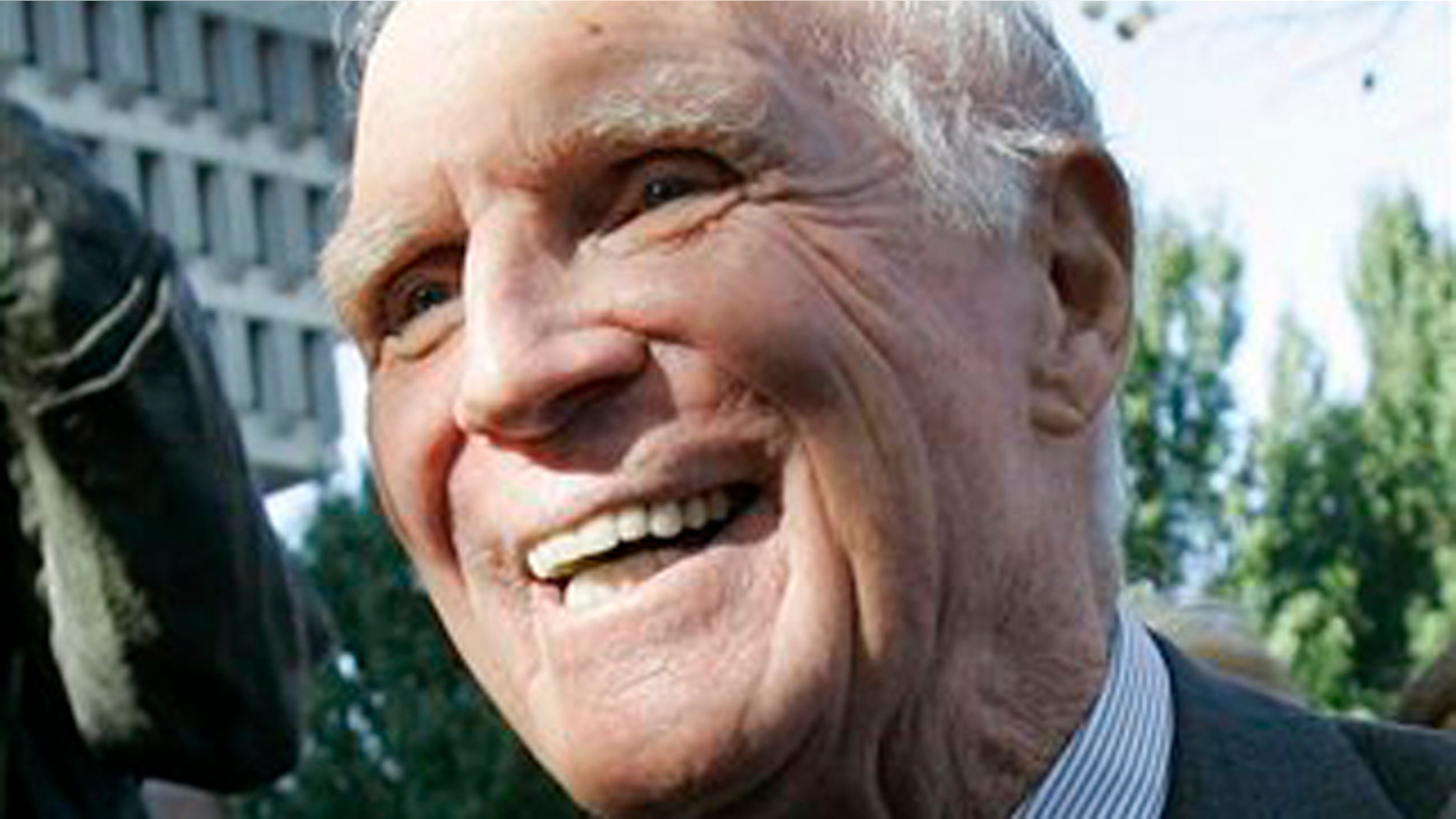 Funeral arrangements have been set for former Boston Mayor Kevin H. White, who died Friday night at age 82 after a long battle with Alzheimer's disease.
His family announced that a six-hour public viewing is set for Tuesday beginning at 2 p.m. at Parkman House, which is next to the State House. A public funeral Mass is set for 11 a.m. Wednesday at St. Cecilia Roman Catholic Church. The burial will be private.
White, who led the city for 16 years, including through racially turbulent times in the 1970s and was credited with putting it on a path to prosperity, died peacefully at his Boston home surrounded by relatives, a family spokesman said. White had been diagnosed with Alzheimer's disease in 2003.
"He was a man who built Boston into the world-class city it is today," said family spokesman George Regan, who called his loss "devastating."
Retiring U.S. Rep. Barney Frank on Saturday paid tribute to White, describing him as a political pioneer who opened up the Boston political system to African-Americans, women and gays and pushed him to abandon plans to pursue an academic career and get into politics.
"City Hall was pretty much a Whites-only -- almost an Irish-only -- place," Frank told The Associated Press. "He opened it up, hired people of all races, genders" and even embraced the gay rights movement.
"It was not an accident that in Boston, after the murder of Martin Luther King, there was racial peace," Frank said. "He had begun early on, just after his election, to reach out to the African-American community."
White, a white Irish Catholic from a family of politicians, is credited with revitalizing Boston's downtown and seeing the city through court-ordered busing, but he ended his four-term tenure in 1983 under a cloud of ethics suspicions.
White, a Democrat, was elected Massachusetts secretary of state three times before running for mayor for the first time in 1967 against anti-busing activist Louise Day Hicks. He defeated her with support from the black community and liberals.
After losing a 1970 bid for governor, White was re-elected mayor in 1971, again defeating Hicks. He won again narrowly in 1975 and 1979.
"He was an enormously important figure for the city, for many of the values I cared about and, in my case, really made a great difference in my life," Frank said. "I was still, when I met him, planning on an academic career, figuring I would dab in politics. He was the one who persuaded me to try full-time government political work."
"He is the reason I've done what I have done for the past 40 years," Frank said.
White also was the first major state-level political figure to open up the political system to new people, including African-Americans and gays, Frank said.
"He was just the first modern mayor," Frank said.
After U.S. District Court Judge W. Arthur Garrity ordered busing to desegregate public schools in 1974, White protected schoolchildren from violence with federal and state assistance during the period of crisis and in 1976 led a march of 30,000 to protest racial violence.
White was never totally comfortable with busing, however, and called Garrity's plan "too severe."
"I wish I knew a way to have taught Garrity or convinced Garrity to be more generous ... or softer in his implementation of that order," White said after his time as mayor.
Frank said White's pioneering bent was felt beyond the city.
"He also was a pioneer in 1969 in saying, `No, you don't build highways through cities and tear down the houses of low-income people,' and he stopped highway construction," Frank said. "If you look at Interstate 95, it goes basically in a straight line from Florida ... then it takes a loop around Boston ... because he said `No, you are not coming through my city and tearing up the houses of low- and middle-income people."
Some other cities later followed suit.
A liberal reformer, White appealed to a cross-section of society, including the young.
While the busing crisis brought a stain to the city, White was also credited with revitalizing the city's downtown, especially the shops and restaurants of Quincy Market, which remains one of the city's top tourist attractions. He thought the downtown renaissance would make Boston a "world-class city."
A statue of White was unveiled near Quincy Market in 2006.
After handing over the office to Raymond Flynn in 1984, White accepted a position at Boston University as a professor of communications and public management.
Frank said White was his mentor "in how politics was done and how you combine a commitment to liberal values with the political sensitivity and sensibility."
White is survived by his wife of 55 years, Kathyrn Galvin White, five children and several grandchildren.
Frank, current Mayor Thomas Menino, former state treasurer Robert Crane and White's eldest child, Mark White, will deliver eulogies at the funeral, a family spokesman said.
The Associated Press contributed to this report.