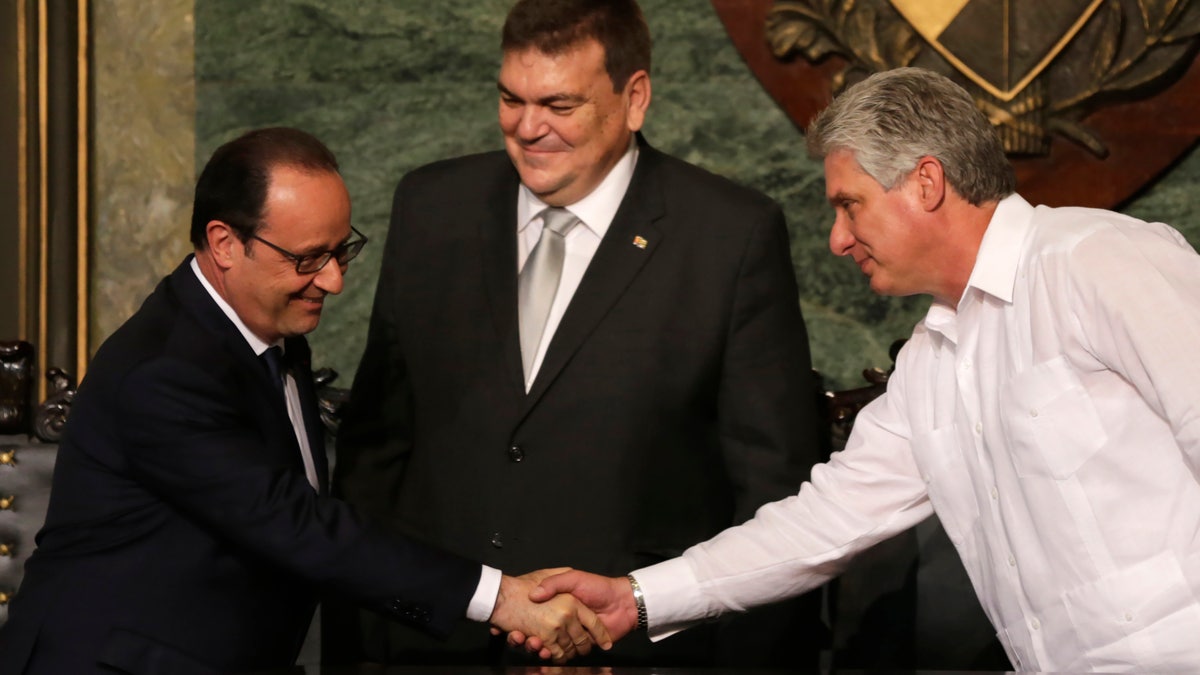 HAVANA (AP) – Francois Hollande has become the first French president to visit Cuba, using a one-day trip to build business and diplomatic relations five months after a detente between Havana and Washington.
Hollande is to meet Cuban President Raul Castro on Monday, as well as inaugurating a new building for the French cultural center,
He says France "will be a faithful ally" of Cuba as it develops and re-enters the global economic system.
And he's bringing along French business people who might help. Those include representatives of the Pernod Ricard, hotel company Accor, Air France, supermarket Carrefour and the Orange telecommunications company.
The visit follows a December announcement that the Obama administration will start to ease restrictions on Cuba after more than a half-century of hostility, opening opportunities for U.S. businesses.