Fox News Poll: Wrong to Pass Legislation in Lame-Duck Session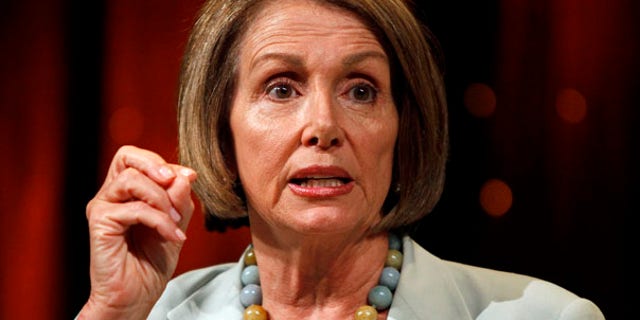 It's common for the majority party to lose congressional seats during a midterm election, and many pundits believe Republicans will make significant gains this year. Most voters, however, think it would be wrong for the current lawmakers to use the upcoming "lame-duck" session of Congress to push through laws they couldn't pass after November's winners take office in January.
A Fox News poll released Thursday also found that Republican voters remain much more interested than Democrats in this year's elections, and GOP candidates continue to have the edge in the generic ballot test.
By a wide 64-25 percent margin, most voters think it would be inappropriate for "current lawmakers to push through legislation on major issues that likely wouldn't pass once the new House and Senate members take office." Most Republicans (77 percent) and independents (68 percent) think it would be wrong, as do a plurality of Democrats (49 percent).
If the election were held today, 44 percent of voters say they would back the Republican candidate in their congressional district and 37 percent the Democratic candidate. A month ago, the Republican candidate had a slim 4 percentage point edge (41-37 percent, July 13-14).
By an even wider 42-33 percent margin, voters think it would be better for the economy if Republicans win control of Congress in November.
When the generic ballot race includes a Tea Party candidate, that candidate takes more votes away from the Republican than the Democrat. In fact, the Democrat leads the hypothetical three-way race. In that matchup, 34 percent of voters would back the Democratic candidate, 27 percent the Republican and 16 percent the Tea Party.
Put another way, 88 percent of Republicans back their party's candidate in the head-to-head matchup, but that drops to 54 percent in the three-way race. Not only do 23 percent of Republicans back the Tea Party candidate — the number of undecideds also increases from 7 percent to 17 percent.
In the two-way matchup, independent voters back the Republican 34-28 percent, with many undecided (33 percent). In the three-way race, independents give a slight edge to the Tea Party (23 percent) over the Democrat (21 percent), with the Republican candidate receiving 12 percent.
Among self-identified Tea Party members, 82 percent would vote for the Republican in the two-way matchup. In the three-way race, 46 percent would vote for the Tea Party candidate, 30 percent the Republican and 6 percent the Democrat.
Turnout is obviously a main driver of elections. By a 17-point spread, more Republicans (66 percent) than Democrats (49 percent) say they are extremely or very interested in the elections. That increases to a 23 point margin when considering only those who are extremely interested (41 percent among Republicans and 18 percent among Democrats).
This partisan different in interest translates into a Republican advantage in the generic ballot question. The poll finds that among those voters who are "extremely" or "very" interested, 52 percent would back the Republican candidate and 33 percent the Democrat.
Those who identify with the Tea Party are the most interested in the election — half (50 percent) are extremely interested and another 28 percent are very interested.
Even though the Tea Party candidate trails the major party candidates on the ballot question, fully 71 percent of voters support the main issues the Tea Party has raised — specifically calling for lower taxes and less government. About 1 voter in 5 (22 percent) opposes that platform.
The Fox News Poll involved telephone interviews with 900 randomly chosen registered voters and was conducted by Opinion Dynamics Corp. from August 10 - August 11. For the total sample, it has a margin of sampling error of plus or minus 3 percentage points.
The poll finds majorities of voters disapprove of the job Congressional Democrats (58 percent) and Congressional Republicans (57 percent) are doing.
Moreover, 76 percent of voters think elected officials treat every day Americans like they don't know much about the issues. A small 12 percent minority thinks officials treat the public like well-informed individuals.
Given those poor reviews, it's not surprising that 62 percent think the country would be better off "throwing out most" Congressional representatives. That's almost three times as many who think the average representative deserves to be re-elected (22 percent).
Even though voters seem to have a general "throw the bums out" view this year, they are much more sharply divided over whether their own representative deserves re-election: 47 percent say yes and 37 percent no.
Looking back, the largest number saying their representative deserved re-election was in 1998. At that time, 66 percent thought so, compared to 47 percent today. It was also in 1998 that the highest number — 37 percent — thought that most representatives deserved re-election, compared to 22 percent in the new poll.
Is The Country Better or Worse Off Today?
Some 30 percent of voters say the country is better off today than before President Obama was elected, while 38 percent say the country is worse off. Another 30 percent say there is not much of a difference.
Most Democrats (55 percent) say better off, while most Republicans (69 percent) say worse off. Independents split fairly evenly across the board: 31 percent better off, 34 percent worse off and 33 percent no difference.
By 44-37 percent, more voters think Obama hurts Democratic candidates this fall than think he helps them. A 64 percent majority of Democrats think Obama helps their party's candidates, while 67 percent of Republicans think he hurts Democrats.
Independents are more likely to say Obama hurts (42 percent) rather than helps (28 percent) Democrats in this year's elections.