Fox News Poll: Record number favors same-sex marriage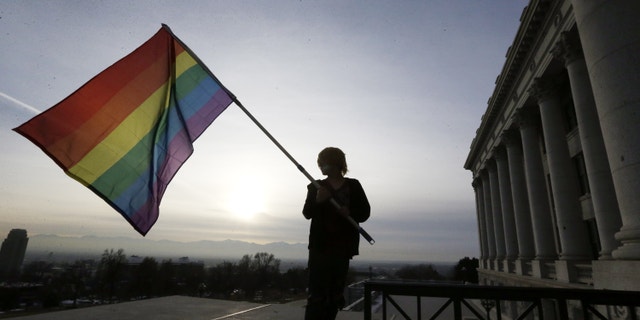 For the first time in a Fox News poll, a majority says same-sex marriage should be legal.
Currently, 54 percent of registered voters favor legalizing same-sex marriage, while 35 percent are opposed. Views were divided 48-44 percent in 2015 (the most recent time it was asked on a Fox News poll).
READ THE COMPLETE POLL RESULTS.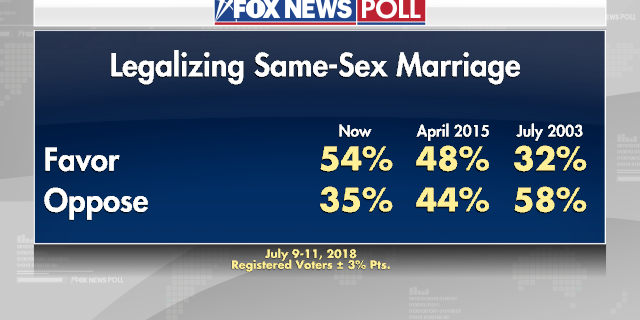 That shift comes entirely from women. Since 2015, support among women has increased 14 points, while support among men went down two points.
Meanwhile, there's a 19-point gender gap: 63 percent of women vs. 44 percent of men are in favor.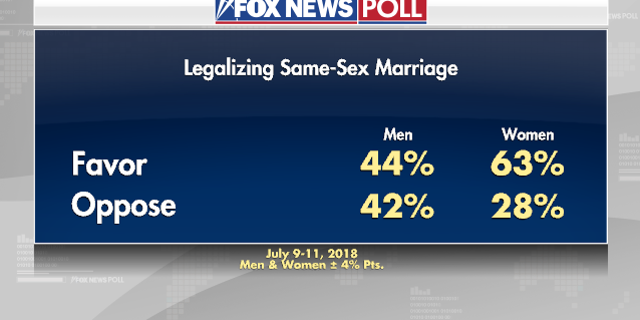 And there's an even wider partisan gap. Democrats (71 percent) are more likely to support legalization than Republicans (38 percent) by 33 percentage points.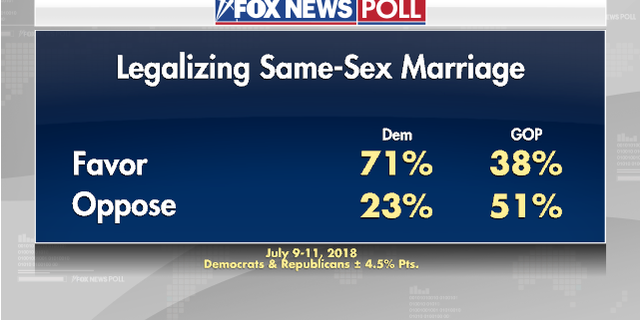 Among independents, 51 percent favor, 27 percent oppose, and 22 percent are unsure.
Groups most likely to be in favor include liberals (81 percent), Democratic women (78 percent), Northeasterners (67 percent), and voters under age 30 (64 percent).
On the other side, those most likely to oppose legalizing gay marriage include "very" conservatives (65 percent), white evangelical Christians (56 percent), Republican men (55 percent) and white men without a college degree (53 percent).
Fox News first polled the question in 2003, and at that time views were nearly the reverse of where they stand today: 32 percent in favor and 58 percent opposed.
The U.S. Supreme Court legalized same-sex marriage nationally in June 2015.
The Fox News poll is based on landline and cellphone interviews with 1,007 randomly chosen registered voters nationwide and was conducted under the joint direction of Anderson Robbins Research (D) and Shaw & Company Research (R) from July 9-11, 2018. The poll has a margin of sampling error of plus or minus three percentage points for all registered voters.