Fox News Poll: 71 percent say Obama's offering nothing new on economy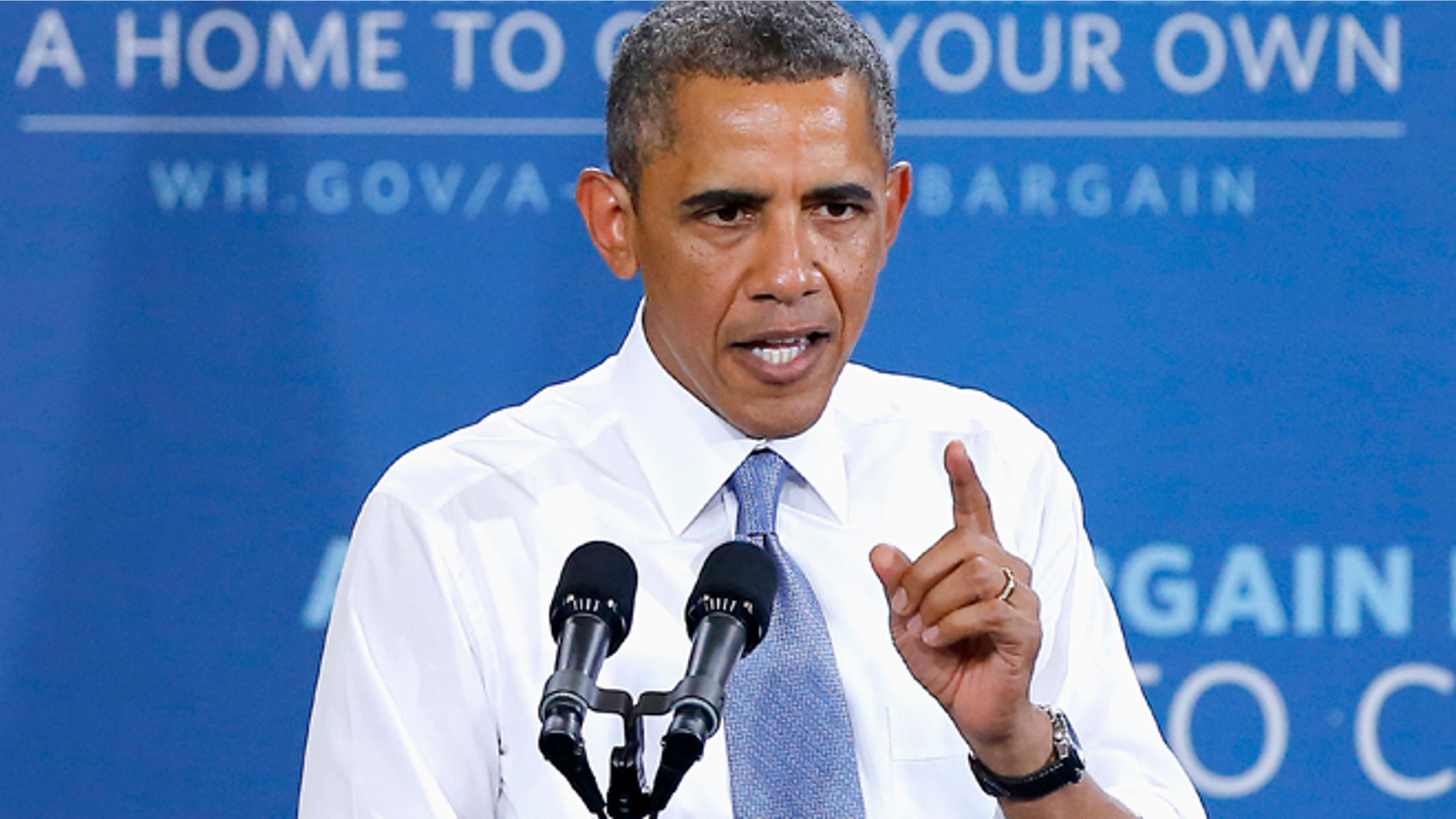 President Obama has launched a series of speeches seen as a pivot back to the economy, but voters aren't impressed. A just-released Fox News poll finds they think the president isn't offering any new economic ideas, and he would help the country more by staying in the nation's capital and working with Republicans.
In addition, 52 percent of voters disapprove of the job Obama is doing -- matching his previous record high disapproval in September 2010. His approval rating also takes a hit this week: 42 percent approve, down from 46 percent at the end of last month (July 21-23, 2013).
Approval of Obama's job performance has been below 50 percent since October 2012, when 51 percent approved and 46 percent disapproved.
The new poll finds 71 percent of voters say Obama's recent economic speeches are full of the same things he's been talking about for the last few years. That's three and a half times the number who think he's putting forward new ideas to boost the economy (20 percent).
In the last two weeks Obama has delivered economic speeches at Knox College in Galesburg, Illinois and an Amazon warehouse in Chattanooga, Tennessee.
Yet a 63-percent majority thinks the best way for the president to solve the nation's problems is to "lock himself in a room with Republicans" and work on solutions. That's up from 59 percent who felt that way in February. Twenty-four percent think Obama should travel and make speeches about his policies to voters instead.
Even Democrats are more likely to say Obama should be working with Republicans instead of traveling the country (47-42 percent), and that his economic speeches are stale (44 percent more of the same vs. 42 percent offering new ideas).
The Fox News poll is based on landline and cell phone interviews with 1,007 randomly chosen registered voters nationwide and was conducted under the joint direction of Anderson Robbins Research (D) and Shaw & Company Research (R) from August 3 to August 5. The full poll has a margin of sampling error of plus or minus three percentage points.