Former madam claims Hawaii ICE agent raped, abused her in graphic civil suit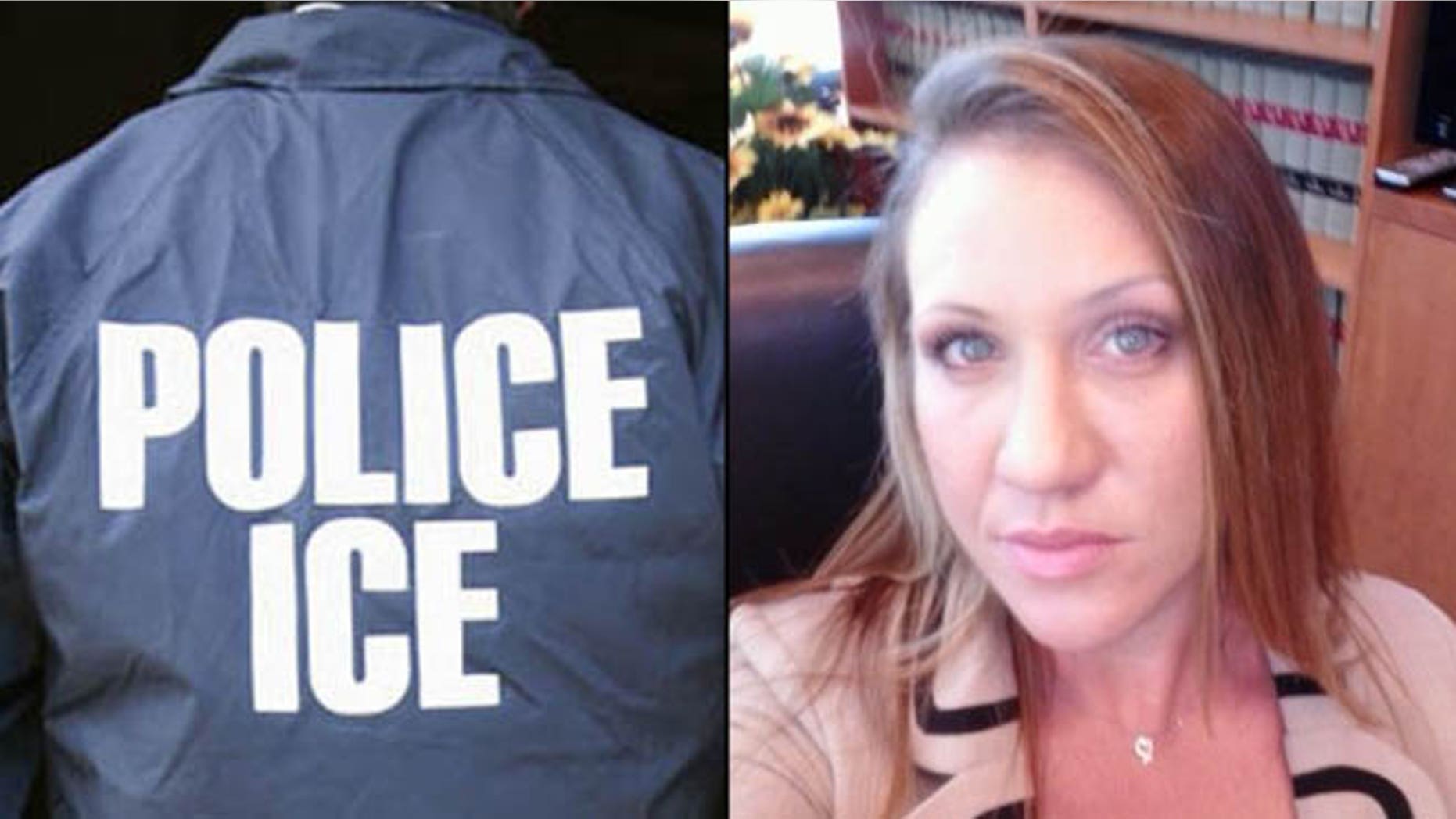 A former madam has filed a graphic civil suit against an Immigration and Customs Enforcement agent in Hawaii, claiming he raped and sexually abused her after trapping her into becoming his informant.
The plaintiff, Malia Arciero, outlined a string of serious allegations in the 18-page complaint filed against ICE special agent Ryan Faulkner.
The 33-year-old Arciero's most graphic claim involves an undated incident in which he allegedly handcuffed her in an ICE storage room and forced her to perform oral sex, according to the suit filed March 27 in a Honolulu court.
Her attorney, Gary V. Dubin, told FoxNews.com that two regional officers from the Department of Homeland Security, which oversees Immigration and Customs Enforcement, are coming to Hawaii this week to interview his client and look into the allegations.
"They have to," Dubin said. "ICE is too big. There's lots of money, graft, corruption and self-interest." He also said attorneys will start submitting pretrial motions in the coming weeks. Arciero's complaint had requested a trial.
An ICE official declined to comment directly when asked about the case and about Dubin's claim that regional officers would be visiting, saying they could not discuss pending litigation. The agency stressed that it places the "highest priority on protecting the safety of those it serves" and has "strict safeguards and protocols in place" to ensure security of agents and those they deal with.
Faulkner could not be reached for comment.
In the court document, Arciero claimed that she was forced to snitch for Faulkner in April 2013 after he entrapped her in a meth sting operation, then told her she wouldn't go to prison as long as she did "whatever" he asked. According to the complaint, he began requiring her to call him "master."
Among the other allegations, she claimed he raped her in late 2013; forced her to live with a convicted felon and rapist; spent counterfeit money; pocketed hundreds of thousands of confiscated dollars and drugs; and resold 10 pounds of methamphetamines through a dealer friend, according to the suit.
"No one seemed to be supervising him," the suit says.
The complaint says their arrangement ended in October 2013 after Arciero stopped taking Faulkner's calls, in part because she feared he would sexually assault her again. So he allegedly re-arrested Arciero, after which she was sent to prison where she awaits a trial scheduled for August.
The suit says she has known Faulkner -- a Honolulu police officer before joining ICE in 2007 -- since childhood, but that he became "obsessed" with her when she was a 16-year-old dancer at a strip club. After she started an escort service in 2001, he allegedly would call the service, but she refused to "provide any services to him."
Arciero told The Hawaii Reporter that her escort service, which she closed about four years ago, offered services to some of Hawaii's most prominent judges, politicians and entertainers.
Faulkner's affidavit documenting Arciero's October 2013 arrest notes the existence of electronic recordings of an illegal drug buy that ICE agents set up at Faulkner's direction to target Arciero and her sister, according to the news site.
However, Arciero told The Hawaii Reporter that a Faulkner informant who also was dating her sister planted drugs and that the scheme was created to get her to work as his informant, "so he could tap into her many underworld sources."