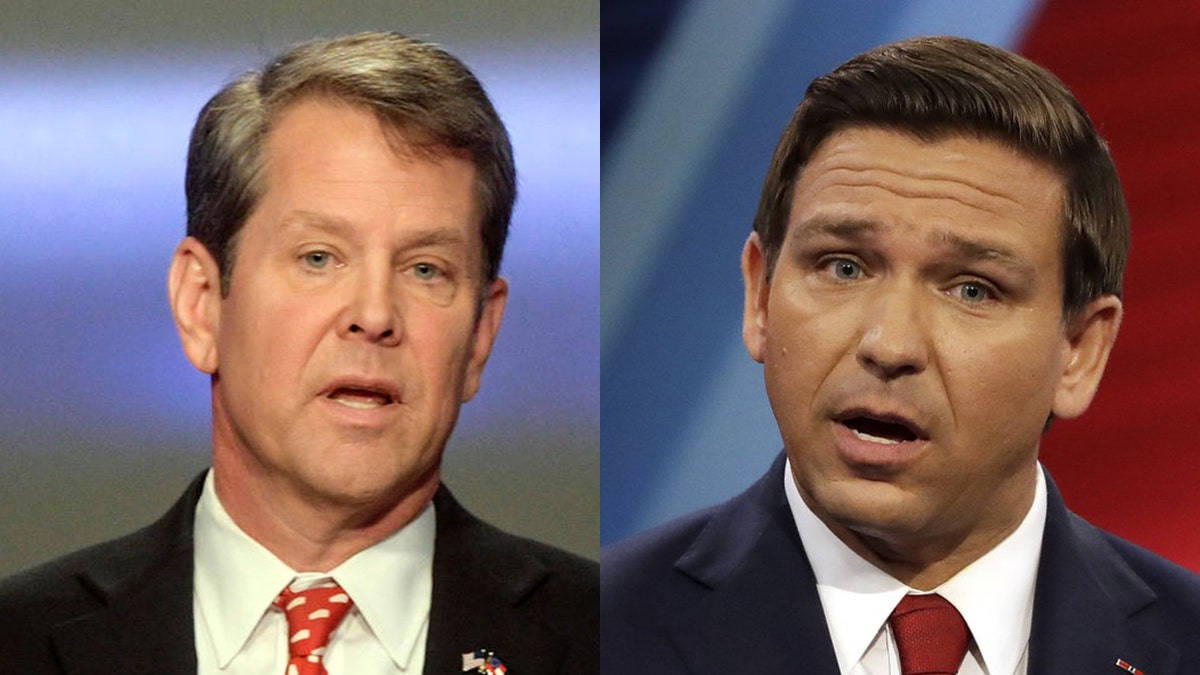 Two southern Republican gubernatorial candidates are ready to move into their governor mansions after appearing to have pulled off victories in their races but their never-say-die Democratic opponents are refusing to give up – though the writing is on the wall.
In Florida, the contest for governor between Republican Ron DeSantis and Democrat Andrew Gillum appeared all but over Thursday, with a machine recount showing DeSantis with a large enough advantage over Gillum to avoid a hand recount in that race. The latest numbers posted online by the state of Florida show DeSantis with more than 33,683 votes than Gillum.
Over in Georgia, unofficial returns show Republican Brian Kemp beating Democrat Stacey Abrams with about 50.2 percent of more than 3.9 million votes. That puts him about 18,000 votes above the threshold required to win by a majority and avoid a Dec. 4 runoff.
Even though the math shows both races are essentially over, both Gillum and Abrams are still claiming they still have a chance of winning. Neither states have certified the outcomes yet.
Gillum, who conceded on Election Night only to retract his concession later, said in a statement Thursday that "it is not over until every legally casted vote is counted." But DeSantis said in a statement the "returns remain clear and unambiguous" that he won.
"Campaigns of ideas must give way to governing and bringing people together to secure Florida's future," DeSantis said. "With the campaign now over, that's where all of my focus will be."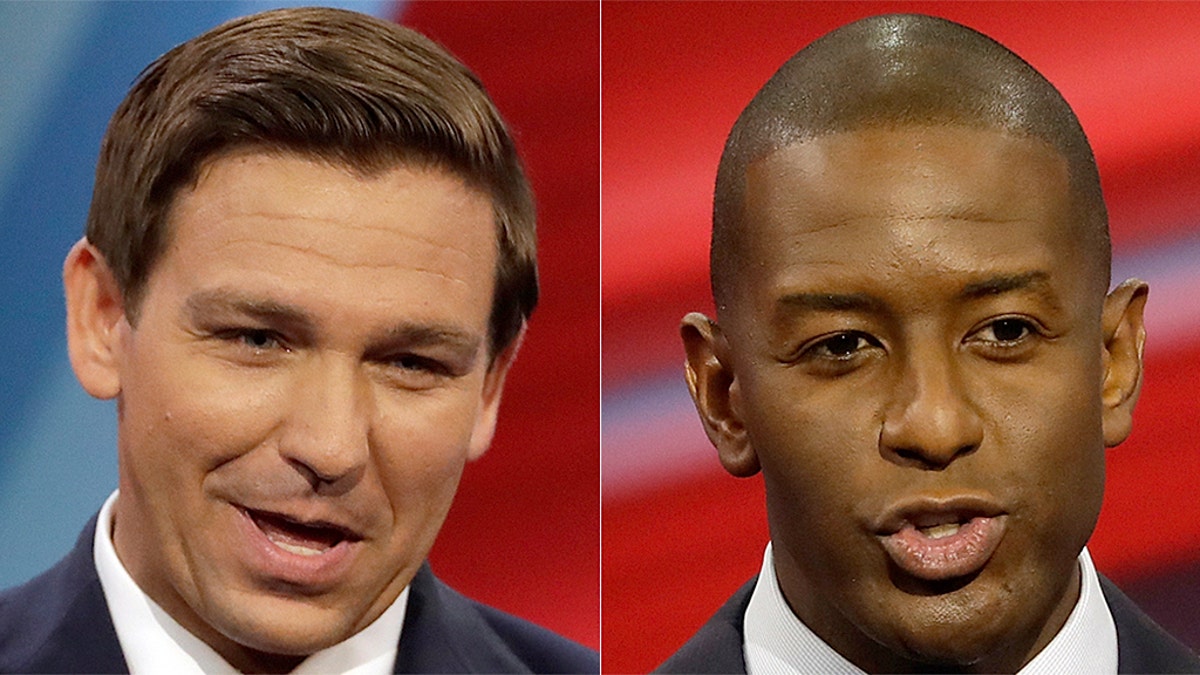 Abrams' campaign and legal team is preparing an unprecedented legal challenge that could leave the state's Supreme Court deciding whether to force another round of voting. Kemp's campaign has called Abrams' legal maneuvers a "disgrace to democracy" and an attempt to "count illegal votes."
"The election is over and Brian Kemp is the governor-elect," his campaign said in a statement. "It's time for Abrams to concede and join our efforts to keep Georgia moving in the right direction."
Meanwhile, national Democrats are raising eyebrows for questioning the legitimacy of Georgia's gubernatorial contest.
"If she had a fair election, she already would have won," former Democratic presidential candidate Hillary Clinton said Tuesday night.
Other Democrats thought to be considering runs for president in 2020 are also making the argument about Abrams. Supporters of Abrams have made accusations of voter suppression, long voting lines and other balloting problems.
"If Stacey Abrams doesn't win in Georgia, they stole it," Ohio Democratic Sen. Sherrod Brown said in a speech Wednesday. "It's clear, I say that publicly."
"I think that Stacey Abrams's election is being stolen from her, using what I think are insidious measures to disenfranchise certain groups of people," New Jersey Sen. Cory Booker said this week.
During the 2016 contest, Clinton expressed worry that then-candidate Donald Trump wouldn't accept defeat if she beat him in the election.
"We are a country based on laws," Clinton said in October 2016. "And we've had hot, contested elections going back to the very beginning, but one of our hallmarks has always been that we accept the outcomes of our elections."
The Associated Press contributed to this report.