Florida lawmakers move to end permanent alimony, as governor weighs legislation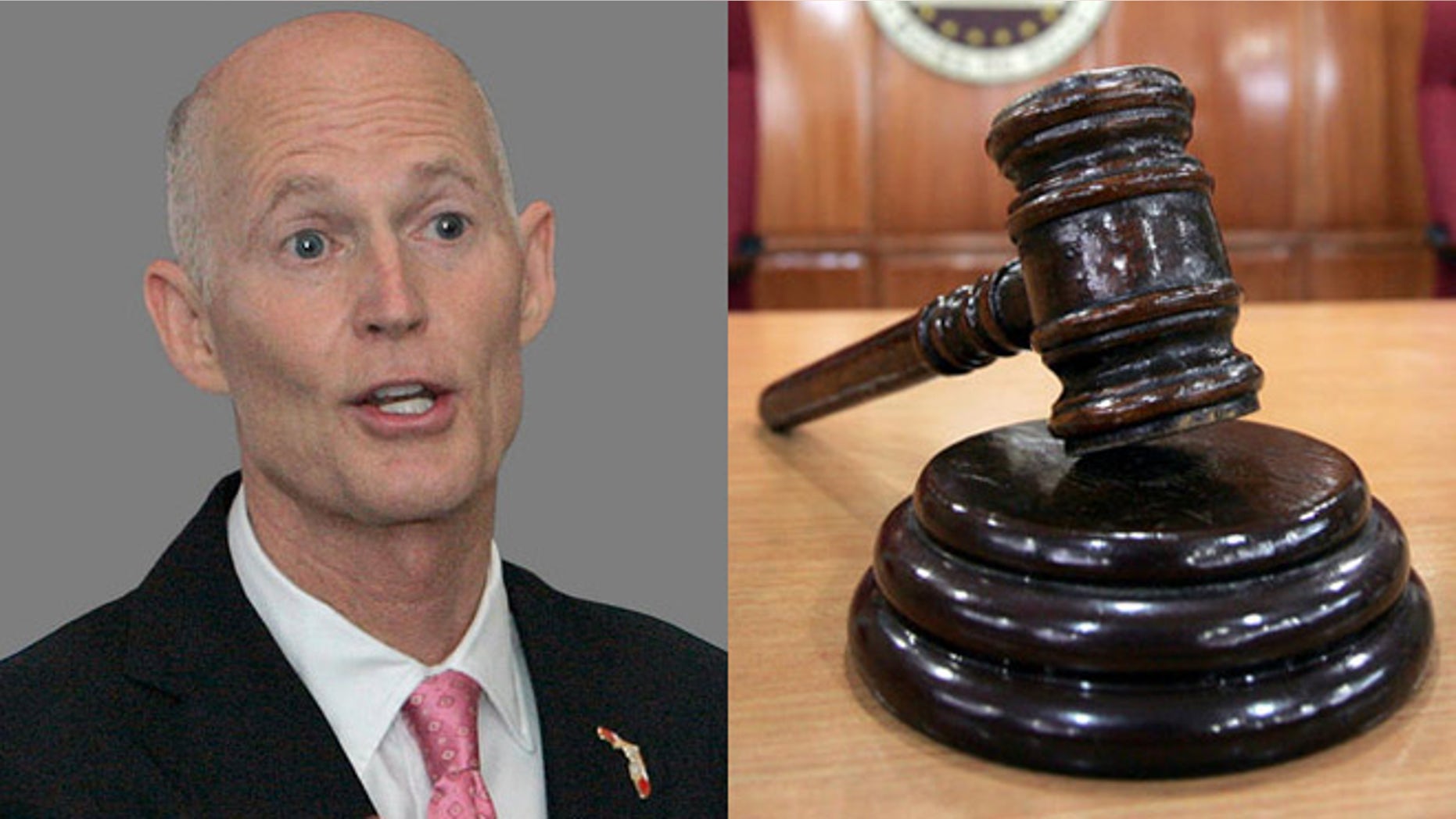 Florida could become one of the first states in the country to overhaul the alimony system by ending life-long payments and allowing judges to change existing deals -- if Gov. Rick Scott signs the controversial legislation.
The Republican-led effort, which critics call "anti-woman," passed the Legislature last week and now sits on Scott's desk. If signed, Florida would follow Massachusetts in reining in alimony laws, which often require a spouse to pay until death. Massachusetts in 2011 became the only state to enact such legislation -- but other states are now considering similar bills.
Florida Republican Rep. Ritch Workman said he sponsored the legislation in his state because he saw the need for better guidelines in awarding alimony payments.
He has support from female Republicans in the chamber and at least one female Democrat, Rep. Katie Edwards from South Florida. Among the provisions, the legislation would generally bar payments from lasting more than half the duration of a marriage and impose benefit caps based on salary. The bill also would allow courts to adjust some existing alimony deals and require judges to give divorced parents, under most circumstances, equal child custody.
However, the legislation has been met with criticism from women, Democratic lawmakers and family court lawyers, who are expected to appeal to the governor to reject the bill.
State Rep. Cynthia Stafford, a Miami Democrat, called the bill "one-sided, anti-woman and mean-spirited."
Carin Porras, a Fort Lauderdale attorney and chairwoman of the Family Law Section of the Florida Bar, told The Miami Herald the legislation is "not in the best interest of children and families."
But other states are following both Massachusetts and Florida. Supporters in roughly 20 other states are considering similar efforts, Steve Hitner, co-founder of Massachusetts Alimony Reform, told FoxNews.com.
The Massachusetts law included two major changes: Those receiving alimony can no longer tap into the paychecks of their ex-spouse's new husband or wife and payments are now limited based on the length of marriage.
Shorter marriages essentially result in fewer payments and alimony ends at retirement age for marriages lasting more than 20 years.
Hitner said the effort is really about allowing people to retire in a reasonable way.
"The average guy with an alimony payment couldn't retire," said Hitner, who is divorced. "And I was getting calls from (soon-to-be) second wives ready to cancel their weddings" out of concern that an ex-wife could cut into their paychecks.
He said change is slow because those who pay are embarrassed, but open discussion by him and others has resulted in more open support for such legislation. Women can be saddled with sizable alimony payments too.
The new concern, Hitner said, is some judges aren't enforcing the changes.
He also said alimony reform in Florida, with so many retirees, is really "an issue of the elderly" and that he is talking to people interested in reform legislation in such states as Connecticut, New Jersey and South Carolina.
"People are coming out of the woodwork now," Hitner said.