Fischer upsets Republican rivals to win Nebraska Senate primary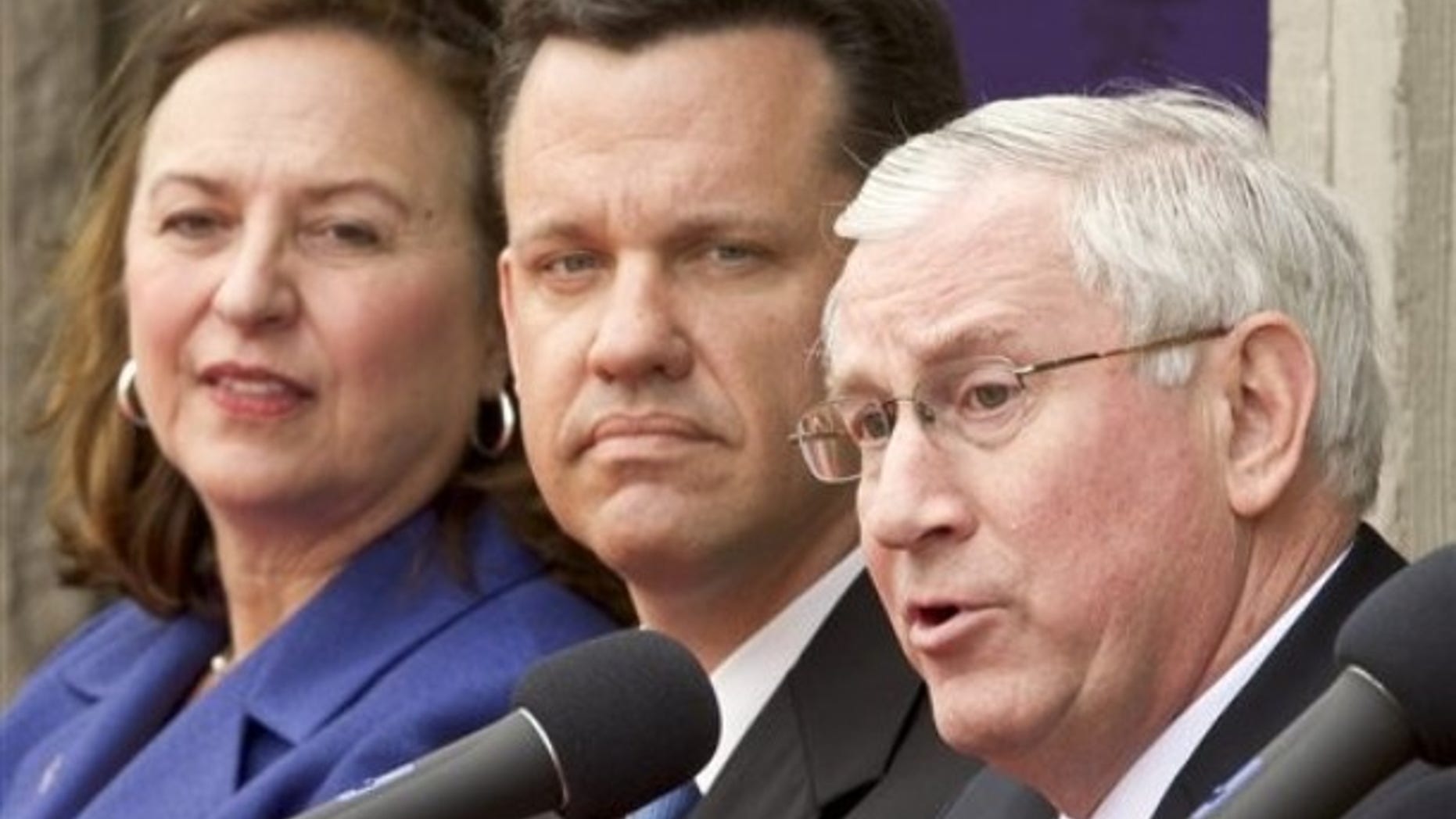 Nebraska state Sen. Deb Fischer upset her Republican rivals Tuesday night to win the party's nomination for the Nebraska Senate.
The underdog candidate will take on former Democratic Sen. Bob Kerrey this fall in a closely monitored Nebraska Senate race.
Fischer came out of nowhere in the final weeks to pass state Attorney General Jon Bruning, widely regarded as the "establishment" candidate and Don Stenberg, the favorite of the Club for Growth and Sen. Jim DeMint's Senate Conservative Fund. Both men heavily outspent Fischer in the primary.
With 98 percent of the precincts reporting, Fischer had 41 percent of the vote to Bruning's 36 percent, with Stenberg a distant third at 19 percent.
Fischer benefited from endorsements from 2008 GOP vice presidential nominee and former Alaska Gov. Sarah Palin and former presidential candidate Herman Cain.
In a statement posted on her Facebook page, Palin congratulated Fischer on her victory.
"The message from the people of Nebraska is simple and powerful," the statement said. "America is looking for real change in Washington, and commonsense conservatives like Deb Fischer represent that change. I applaud Moms like Deb Fischer who are bold enough to step up and run on a conservative platform to restore America and protect our children's future."
Fischer, a rancher in rural Nebraska, was also backed backed by an outside group, created by TD Ameritrade founder Joe Ricketts, that ran TV ads on her behalf.
At a victory party Tuesday night, Fischer said she is ready to take on Kerrey, eschewing any suggestion that the win caught her by surprise. She says she knows how to work hard because she's a Nebraskan.
She acknowledged that the general election race could get bloody. She calls the race the "focus of the entire nation" and thinks it will get "interesting."
The race has drawn national attention because a GOP win would push Republicans closer to a Senate majority.
Nebraska is a solidly Republican state, but Democrats think they have a shot of winning with Kerrey, a former senator, governor and presidential candidate. Kerrey easily won the Democratic nomination.
The general election winner will replace Democratic Sen. Ben Nelson, who isn't seeking a third term.
Fox News' John Brandt and The Associated Press contributed to this report.