Filmmaker Who Targeted ACORN Arrested in Alleged Senate Phone Scheme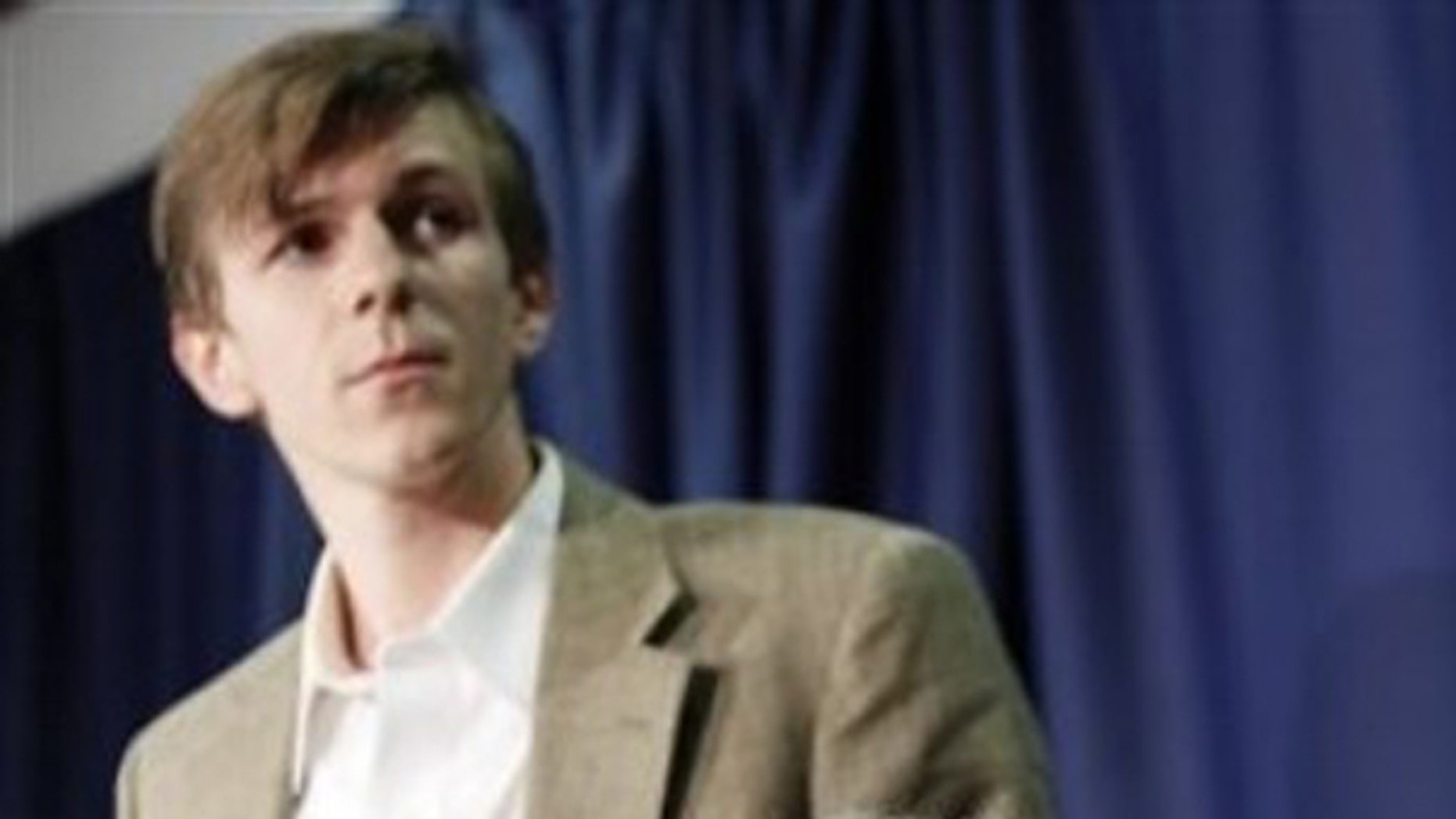 The independent filmmaker who brought ACORN to its knees last year with undercover exposes was arrested this week along with three others, including the son of a federal prosecutor, and accused of trying to interfere with the phones at Louisiana Sen. Mary Landrieu's office.
Federal officials did not say why the men wanted to interfere with Landrieu's phones or whether they were successful. She has been in the news recently because she negotiated an increase in Medicaid funds for her state before announcing her support for Senate health care legislation.
Calls to the cell phone of the filmmaker, James O'Keefe, were not returned, but his lawyer, Michael Madigan defended his client's character.
"We don't have any of the facts yet, but James O'Keefe, at heart, is a really good kid," Madigan said in a statement to Fox News. "We are looking into this further and are awaiting hearing from James directly."
O'Keefe, 25, already was in Landrieu's New Orleans office Monday when Robert Flanagan and Joseph Basel, both 24, showed up claiming to be telephone repairmen, U.S. Attorney Jim Letten's office said Tuesday. Letten says O'Keefe recorded the two with his cell phone.
In the reception area, Flanagan, the son of acting U.S. Attorney Bill Flanagan in Shreveport, and Basel asked for access to the main phone at the reception desk.
After handling the phone, "Flanagan and Basel next requested access to the telephone closet because they needed to perform work on the main telephone system," Letten's office said.
The men were directed to another office in the building, where they're accused of again misrepresenting themselves as telephone repairmen.
They were arrested later by the U.S. Marshal's Service. Details of the arrest were not available. A fourth man, Stan Dai, 24, was also arrested, but Letten's office said only that he assisted the others in planning, coordinating and preparing the operation.
Click here to read the affidavit.
"This is a very unusual situation and somewhat unsettling for me and my staff," Landrieu said Tuesday night in a written statement. "The individuals responsible have been charged with entering federal property under false pretenses for the purposes of committing a felony. I am as interested as everyone else about their motives and purpose, which I hope will become clear as the investigation moves forward."
If convicted, each suspect faces up to 10 years in prison, a fine of up $250,000 and three years of supervised release following any prison term, according the Justice Department.
O'Keefe said "veritas," Latin for truth, as he left jail Tuesday with suspects Stan Dai and Joseph Basel, both 24. All declined to comment.
"There will be a time for that," Dai said.
As he got into a cab outside the jail, O'Keefe said, "The truth shall set me free."
Bill Flanagan's office confirmed his son was among those arrested, but declined further comment.
"It was poor judgment," Flanagan's lawyer, Garrison Jordan, said in a brief interview outside the courtroom. "I don't think there was any intent or motive to commit a crime."
Flanagan recently criticized Landrieu for her vote on the Senate health care bill after securing a Medicaid provision estimated in value at up to $365 million for Louisiana. Conservatives accused her of selling her vote but she insisted no "special deals" were made.
"Do not be fooled into believing Landrieu is helping the state of Louisiana," Flanagan wrote in a Nov. 25 post on the Web site for the Pelican Institute, a Louisiana think tank that promotes the free market and limited government. "If the proposed healthcare legislation were to be signed into law, the $300 million allocated to Louisiana will pale in comparison to the long-term debt Louisiana citizens will ultimately shoulder."
Dai, who authorities said was arrested outside the building, is a former assistant director of a program at Trinity Washington University that taught students about careers in intelligence, university president Patricia McGuire said.
The program was part of a national effort following the Sept. 11 attacks to interest students at liberal arts colleges in careers as spies. McGuire said Dai was an administrator and that the program did not teach spy craft. He was also active in the conservative newspaper and other organizations at George Washington University.
O'Keefe and Basel were also active in conservative publications at their respective colleges, Rutgers University and the University of Minnesota-Morris. They gave a joint interview Jan. 14 to CampusReform.org, a Web site that supports college conservatives on student publications.
A source close to O'Keefe told Fox News that "he would not want to do anything wrong."
O'Keefe was the brains behind a series of undercover videos which have caused major problems for ACORN -- the Association of Community Organizers for Reform Now -- which typically has been associated with liberal causes and has been the target of Republican attacks for years. It is known for registering hundreds of thousands of voters in urban and other poor areas of the country but also has faced voter fraud allegations.
By producing undercover videos shot in ACORN offices, O'Keefe brought a firestorm of criticism that the group was helping its low-income clients break the law.
Using a hidden camera, O'Keefe, accompanied by a young woman posing as a prostitute, shot videos in various ACORN offices where staffers appeared to offer illegal tax advice and to support the misuse of public funds and illegal trafficking in children.
O'Keefe's arrest "is further evidence of his disregard for the law in pursuit of his extremist agenda," ACORN CEO Bertha Lewis said in a statement. The organization's Twitter feed commented on the news: "Couldn't have happened to a more deserving soul."
O'Keefe's father, James O'Keefe, Jr., of Westwood, N.J., told the Associated Press that he hasn't spoken to his son in several days and didn't know he traveled to New Orleans, let alone why he went to Landrieu's office.
"That would not be something that I can even imagine him doing," he said of the allegations against his son. "I think this is going to be blown out of proportion."
O'Keefe said his son travels frequently for speaking engagements.
"He's a good kid," he said. "He's a very talented, very creative creative guy."
Louisiana Democrats are seizing on the incident as political ammunition to attack Republican Sen. David Vitter, who is up for re-election later this year.
"Given his ties to some of the players involved, Sen. Vitter should immediately denounce the actions of these four men and anyone who may have instigated, supported or assisted them," Louisiana Democratic Party Chairman Michael McHale said in a statement, calling the incident a "Louisiana Watergate."
Fox News' Trish Turner, Mike Levine and The Associated Press contributed to this report.