Federal officials plan to open shelters for immigrant children in California and Texas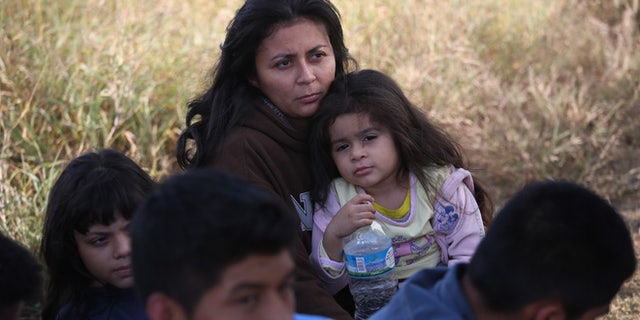 DALLAS (AP) – Federal officials plan to open three shelters in Texas and California to accommodate up to 1,400 unaccompanied immigrant children as the number of people crossing from Mexico into the United States continues to rise.
After a decline in crossings following last year's surge of children entering the United States, border crossings rose again this summer. In October and November, 10,588 unaccompanied children have crossed the U.S.-Mexico border, according to the federal Border Patrol. That's more than double the number for October and November last year.
The increase led the U.S. Department of Health and Human Services to expand the number of beds it has for children, the agency said in a statement Thursday. The agency said it was acting "out of an abundance of caution."
The number of families crossing the border also has gone up significantly. Figures released last month for October indicated the number of family members crossing together tripled compared to October 2014, from about 2,100 to more than 6,000.
Local officials in Texas were notified this week that unaccompanied children were about to arrive.
The two facilities to take in children are the Sabine Creek Ranch in Rockwall County and the Lakeview Camp and Retreat Center in Ellis County. Both are located in rural areas just outside Dallas.
The Lakeview camp's executive director, Jaroy Carpenter, said in a letter on the camp website that it has a team of 200 adults ready to work with new arrivals.
"While here, these students will experience recreation, education, church services, and other typical camp programming," Carpenter said.
Rockwall County Judge David Sweet, the county's top administrator, said in an interview Thursday that he was finding out new information about the arrivals by the hour. He said he expected his county to take in 300 children, all from Central America.
Sweet said county officials weren't consulted and that he was still working to ensure there were no security concerns.
"It goes without saying that we're very sensitive (to) the plight of unaccompanied children," Sweet said. But, he added, public safety "has to be my number one. Public safety has to be first and foremost."