EPA Spent $100M on Foreign Grants in Last Decade, Study Finds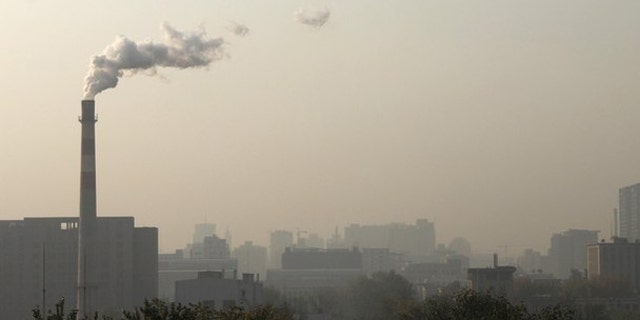 NEWYou can now listen to Fox News articles!
The Environmental Protection Agency has doled out nearly $100 million in grants to foreign groups and governments over the past decade, according to a new congressional report.
The report from Republicans on the House Energy and Commerce Committee shows the pace of foreign grants has quickened under the Obama administration, with $27 million in EPA funds going abroad since early 2009 -- not counting projects in Canada and Mexico.
The report said an unknown amount of EPA grant money has also gone overseas "indirectly" via grants to U.S. universities and organizations doing work in other countries.
"At a time of record debt and soaring unemployment here in the United States, the committee has discovered that EPA has intensified its foreign grants program," the report said.
EPA defended the projects, noting that pollution is a global problem and describing the foreign initiatives as in the United States' interest.
"Pollution doesn't stop at international borders, and neither can our environmental and health protections; the local and national environmental issues of the past are now global challenges," EPA spokesman Brendan Gilfillan said in a statement.
"For instance, many of these grants are related to EPA's Global Methane Initiative -- which aims to limit pollution before it can cross U.S. borders and promote the development of commercial opportunities for U.S. environmental technologies and services business in foreign markets."
The 320 grants over the past decade have been dedicated to projects around the world.
According to the list, since 2009 $718,000 went toward "air pollution" efforts in China; $191,638 went toward "clean cooking technology" in Ethiopia; $299,468 went toward "methane recovery" in Ecuador; and $170,000 went toward "liquefied gas extraction" in Poland. A $7.6 million grant went toward "technical assistance" in Russia. Several million dollars went toward international groups like the United Nations.
Citing the EPA mission to "protect the environment and public health" via grants and other agreements, the GOP report said: "EPA has clearly adopted a fairly expansive understanding of this mission."
Committee Chairman Fred Upton, R-Mich., is calling on the EPA to produce more information about the grants, including original proposals for specific grants, a list of all grants to China for "coal mine methane," and documents pertaining to any investigations of foreign recipients.