EPA apologizes to farm groups on murky Clean Water Act; says final rule expected by summer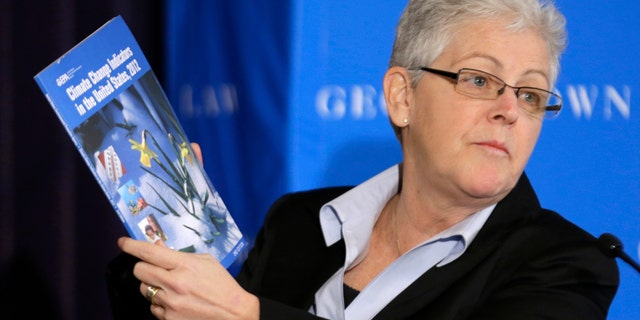 NEWYou can now listen to Fox News articles!
WASHINGTON – Environmental Protection Agency Administrator Gina McCarthy has apologized to farmers for failing to include them on proposed changes with the Clean Water Act and its rocky rollout.
Speaking before the National Farmers Union convention in Wichita, Kan. Monday, McCarthy told the group she "really, really, really" wished the EPA had spoken to them before rolling out the now-rescinded "Interpretive Rule" – a controversial federal mandate that outlined 56 conservation practices that gave farmers an exemption from the Clean Water Act.
Several farm groups took issue with the rule, arguing it would alter interaction between farmers and the Natural Resources Conservation Service. Prior to the rule, the environmental practices had been voluntary. Many argued that it was another example of regulatory overreach by the government.
"I apologize for not doing this the right way in the beginning but I emphasize that in no way precludes us from getting this job done and getting it done right," she said.
McCarthy believes a new rule, with its changes, will make clear which waters are jurisdictional and which aren't, and believes the new regulation will be finalized before this summer, Farm Futures reported.
She said the decision to rescind the Interpretive Rule came when it "created more confusion and had a lot of people upset and worried that it would limit ag activities," FF reported. "It is no longer on the books. It is gone."
For now, the EPA is working on sending the new rule from the Office of Management and Budget, she said. While she didn't lay out all the details, she guaranteed it wouldn't regulate puddles and would define tributaries in clear language as the previous measure failed to do.