Congressman on Ethics Panel Acknowledges Financial Reporting Errors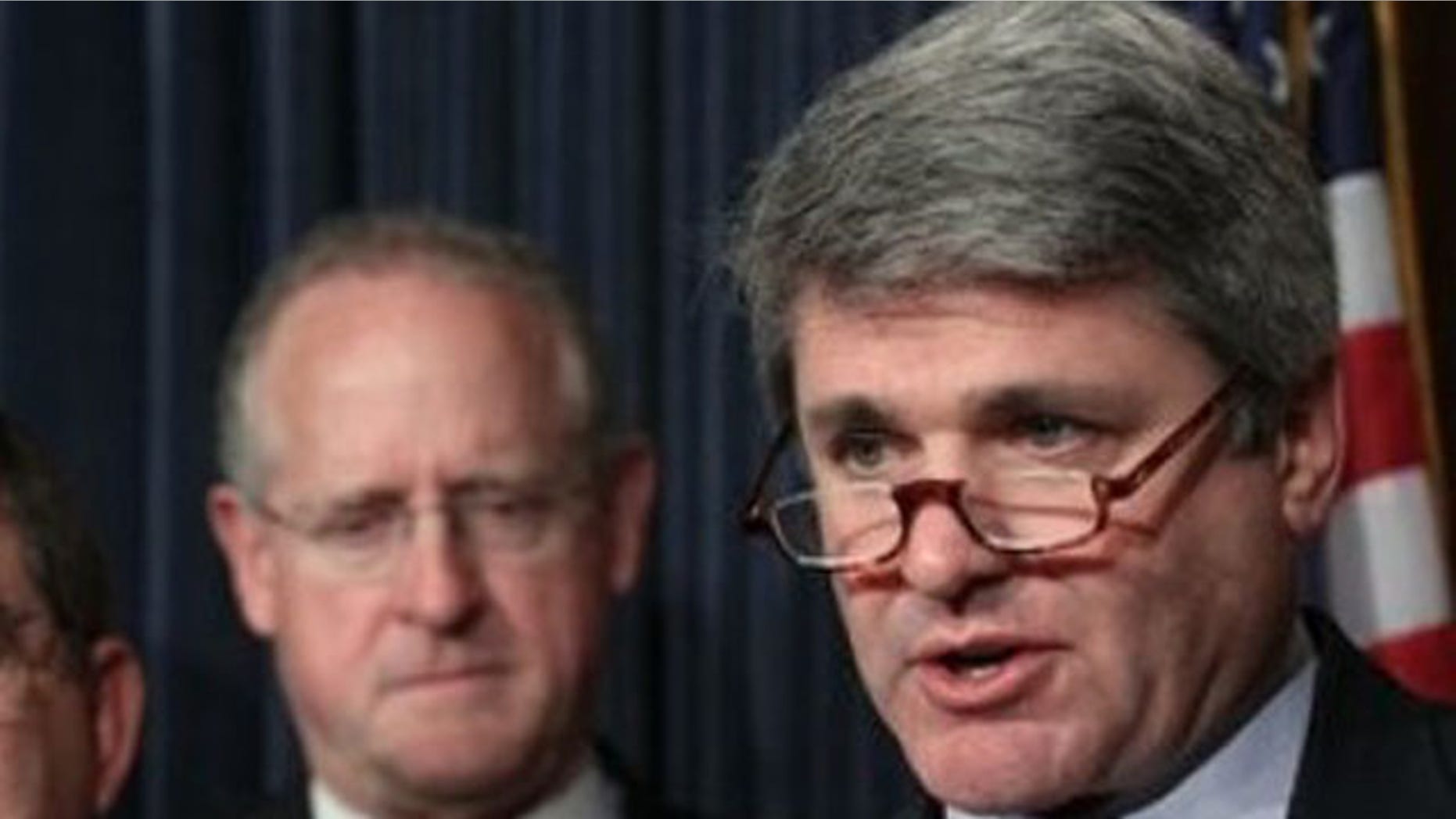 The ranking Republican on the House panel in charge of Rep. Charlie Rangel's ethics trial has some disclosure problems of his own.
Rep. Michael McCaul, R-Texas, acknowledged Monday that he did not fully disclose financial transactions over the last two years. McCaul, addressing the issue after an article in Roll Call detailed the reporting gaps, said the mistakes were "clerical errors" made by his accounting firm -- something the firm admits. His office said he would formally correct some of those errors on Monday.
"We have honestly and accurately fully disclosed all of our finances," McCaul said in a written statement. "We have always been open and transparent with all of our transactions and have provided complete, full financial disclosure through our accountant to Millan and Company."
McCaul called Roll Call "irresponsible" for running its story -- which has since been updated -- before receiving an explanation from the congressman.
Roll Call reported that McCaul, who is one of the richest members in Congress, did not provide detailed information about dozens of stock transactions made by his wife in 2009. Roll Call also reported that McCaul did not include information in all the proper forms about the date and value of Clear Channel stock sales made by his wife -- transactions that earned her millions.
In a letter to McCaul dated Sept. 12, Millan & Company apologized for what it described as "inadvertent and unintentional spread sheet cut-off clerical errors made in our accounting office."
According to McCaul and the accounting firm, the reason dozens of stock transactions were missing was because the accounting firm's spreadsheet cut off information for stocks that began with the letter "E," all the way to the letter "Z."
Accountant Richard Millan said in the letter that the transactions were properly listed in one of the forms, but left off of another. McCaul spokesman Mike Rosen said that issue will be formally corrected Monday.
Millan attributed the other mistake to a "cell format printing error." According to McCaul, the accounting firm had already corrected that error in 2009, prior to the Roll Call article.
Roll Call reported that it will list McCaul, with a minimum net worth of nearly $74 million, as the sixth richest member of Congress in its upcoming survey. That's six times his reported worth in 2004.
The Hill also included McCaul in its top 10 list last month, ranking him at No. 5. He was the only first-time member of that list, according to The Hill.
Rangel, a New York Democrat, will soon face an ethics trial on a host of allegations, including the charge that he did not properly disclose his finances. McCaul is the top Republican on the special ethics committee convened to adjudicate the matter.