Colorado's Alleged Ineligible Voters Learn Status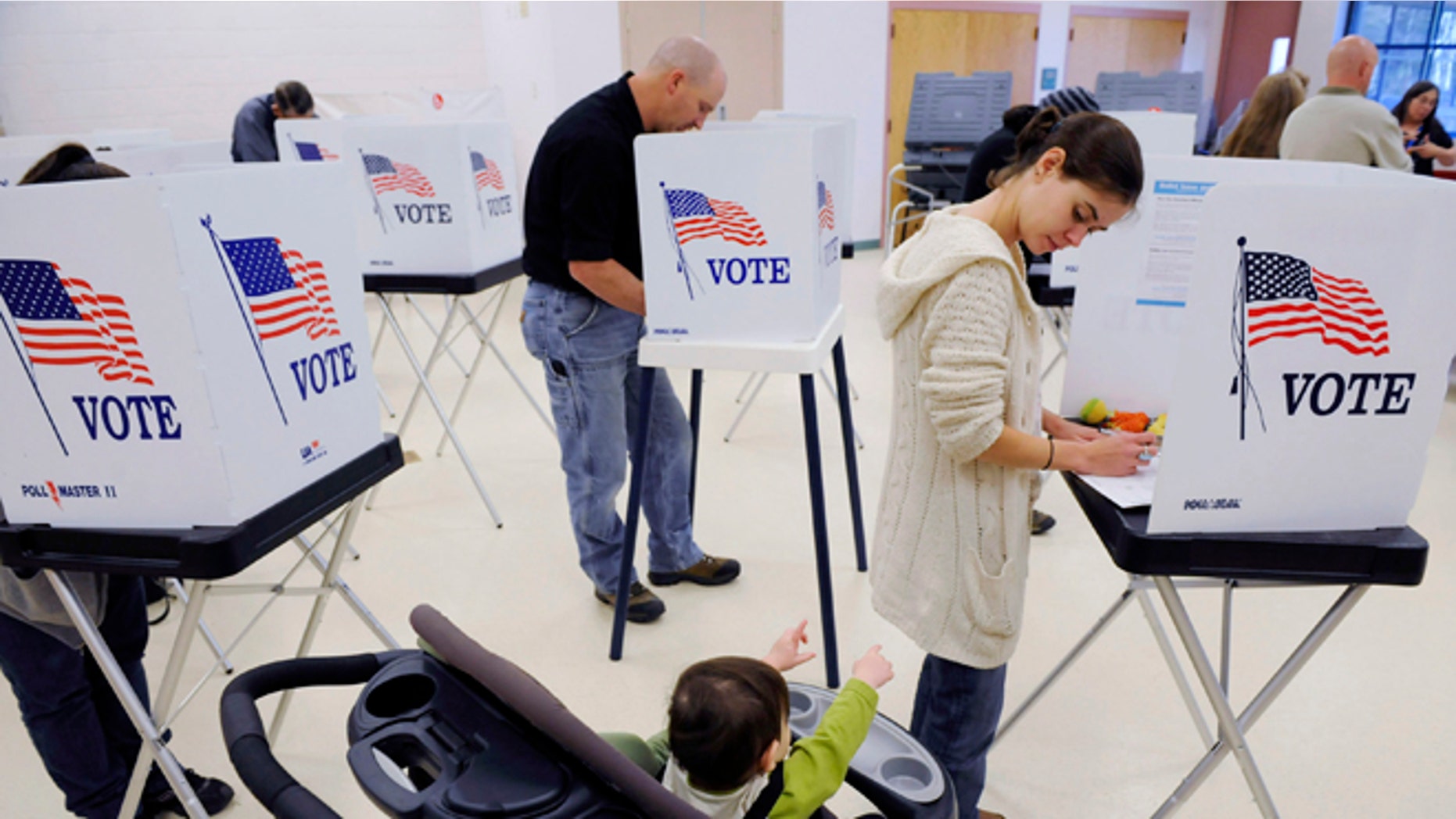 DENVER – People in Colorado who received letters questioning their citizenship and right to vote will learn Wednesday what steps the state's election officials plan next in the battleground state where every vote can be critical in close races.
Some of the nearly 4,000 letters sent by Republican Secretary of State Scott Gessler actually went to U.S. citizens, although it's unknown how many. And more than three-quarters went to Democrats and independent voters.
Democrats have criticized the effort and said it can disenfranchise legal voters or make it difficult to exercise their right to vote. Critics also questioned Gessler's political motivations in a year where both major parties see Colorado as key to winning the presidential election. Control of the state Legislature and competitive congressional races are also at stake.
President Barack Obama won Colorado in 2008 by nearly 9 percentage points, the first time a Democrat won the state since Bill Clinton in 1992.
People born here don't have to go through this. I don't think that I should either. I am a U.S. citizen.
Charmaine Rose, 36, a Canadian immigrant from Toronto who became naturalized in March, is among those who received a letter.
"Well, I was shocked and angry and worried I guess that the first time I get to vote wouldn't happen. I was worried that my vote wouldn't count," she said.
Rose has responded to the letter by sending her naturalization number, but she said she worries her status will continue to be questioned.
"People born here don't have to go through this. I don't think that I should either. I am a U.S. citizen," she said.
A total of 1,566 letters went to Democrats and 1,794 went to unaffiliated voters. Another 486 letters were sent to Republicans.
The American Civil Liberties Union in Colorado said at least 25 eligible voters who got the letters have contacted the organization and the number is growing. The letters ask voters to voluntarily withdraw their registration or affirm they're eligible voters.
"Really, his letter in my mind, is intimidating," said Denise Maes, ACLU public policy director. She said registered voters who received it are "worried that they did something wrong and that their paperwork is not in order."
A public meeting was planned Wednesday on questions surrounding Gessler's plan and how the state should proceed with those who have not responded.
Republican have aggressively pursued initiatives to verify voters' citizenship, particularly in swing states, much to the ire of Democrats who worry that key parts of their base -- Latinos and seniors -- are likely to be disenfranchised.
Election chiefs in Iowa, Michigan, New Mexico and Ohio -- all expected to be competitive in November -- joined Colorado and other states asking the federal government for access to a database to verify citizenship. Colorado got access to the database last week.
Gessler sent letters to people he suspects are non-citizens but appear on voter rolls. Using information from the department of motor vehicles, Gessler identified people who once presented documents showing they were not citizens, such as a green card, when applying for a driver's license. It's unclear whether those people registered to vote by accident while getting a driver's license or when approached by someone as part of registration drive.
Rich Coolidge, a Gessler spokesman, said immigrants sometimes are unaware that they're breaking the law.
"They could've been grocery shopping and somebody said, `Hey you got a driver's license? Yeah, I got a driver's license. Great, come here and fill this out,"' he said.
Gessler said some people have responded to affirm their citizenship or to withdraw their status. His office plans to release those figures Thursday.
Gessler denies any political motivation and insists his goal is to maintain accurate voter rolls. His office said it did not look at party registration when sending the letters.
"As the state's chief election official, he is obligated to make sure that only eligible voters are casting ballots," Coolidge said. "We identified a vulnerability in the system, we identified people who exploited, or accidentally exploited that vulnerability, and we're going to shut down that loophole."
Gessler's office provided The Associated Press with the party affiliation of people who received the letters but denied a request to see their names, citing an ongoing investigation. Some county clerks have said they don't want to have a list of suspected ineligible voters because they fear those people would be harassed if the names become public.
Coolidge said 1,500 of the people who got letters have previously voted. But election officials have been unable to determine whether they registered and voted after becoming citizens. Gessler said the federal database -- known as the Systematic Alien Verification for Entitlements -- will allow his office to verify which registered voters are now U.S. citizens.
Democrats and voting advocacy groups have dismissed Gessler's assertion that ineligible voters have cast ballots and insist he has shown no proof of widespread fraud.
Based on reporting by the Associated Press.
Follow us on twitter.com/foxnewslatino
Like us at facebook.com/foxnewslatino