Civil Rights Groups Take Alabama Immigration Law to the UN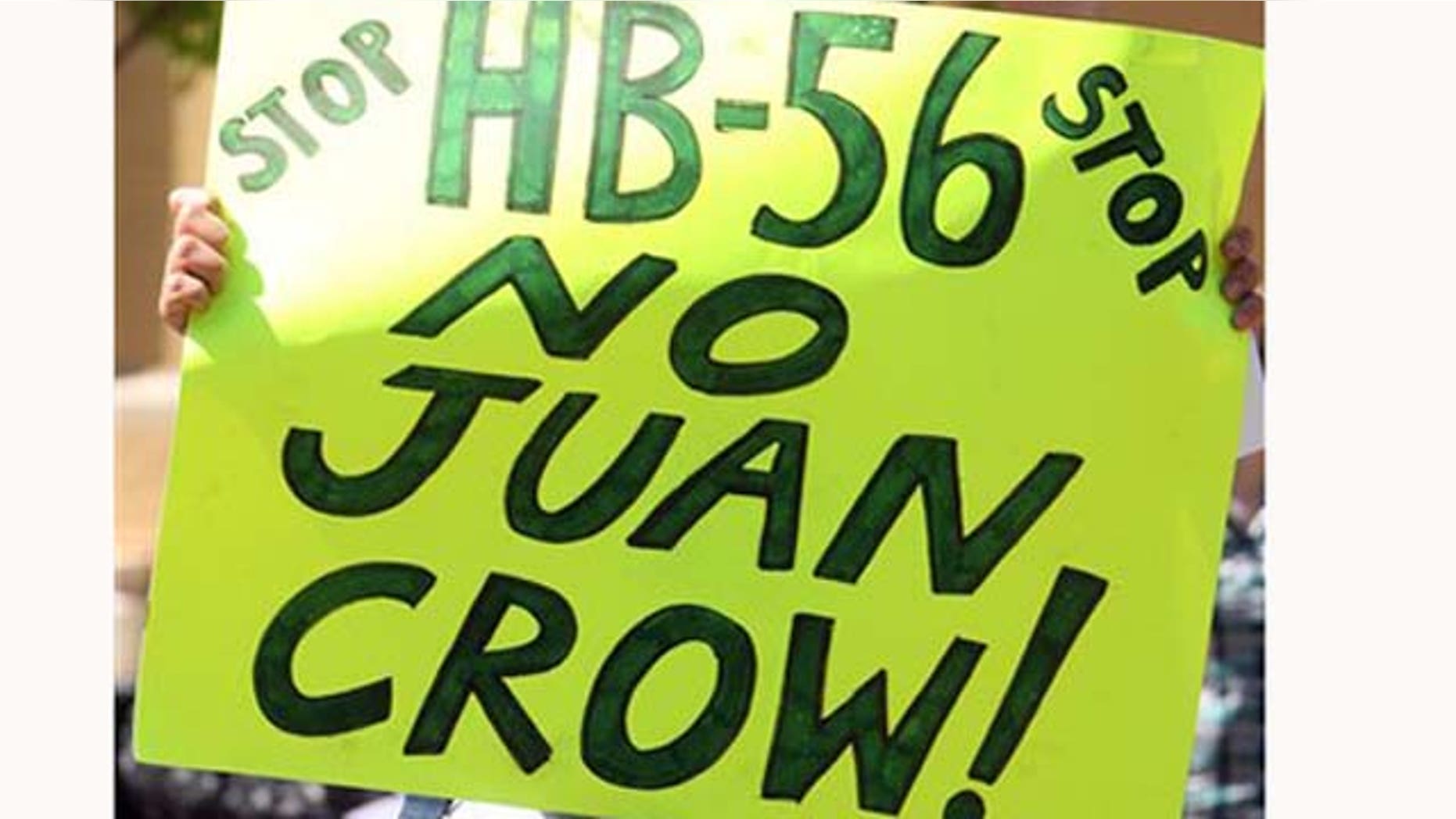 Alabama's Immigration law has reached the UN.
An alliance of union and civil rights groups opposed to Alabama's toughest-in-the-nation immigration law has filed a complaint with the United Nation's International Labor Organization.
The complaint Monday alleges that Alabama law violates international norms. It says the law and the U.S. government's inability to come up with a national immigration policy hurts workers and trade unions.
Celebrities Who Were Once Undocumented 
 
The law prevents people from knowingly transporting undocumented immigrants and prohibits courts from upholding contracts made with them. The complaint alleges that those provisions jeopardize the ability of workers to form and join trade unions.
The labor and Latino rights groups are also traveling overseas to shareholder meetings of auto makers with Alabama plants. They visited Hyundai's shareholder meeting in February and plan on attending Daimler's on Wednesday in Germany.
The news comes as a group of activists and labor representatives took their protest of Alabama's strict new immigration law to South Korea, visiting the shareholder meeting of Hyundai Motors Co.
Arizona's SB1070 Immigration Law One Year Later
Leadership Conference on Civil and Human Rights president Wade Henderson said he made a presentation before Hyundai's shareholders, asking them and top management to pressure the state of Alabama to cease enforcement of and repeal the immigration law.
This trip is the first of a series of shareholder meetings that the advocates plan on joining. Daimler AG and Honda, which also make cars in Alabama, are holding their shareholder meetings in April and June and Henderson said representatives will attend the shareholder meetings for those companies as well.
Based on reporting by the Associated Press.