Chavez Defends New Defense Minister from Drug Trafficking Allegations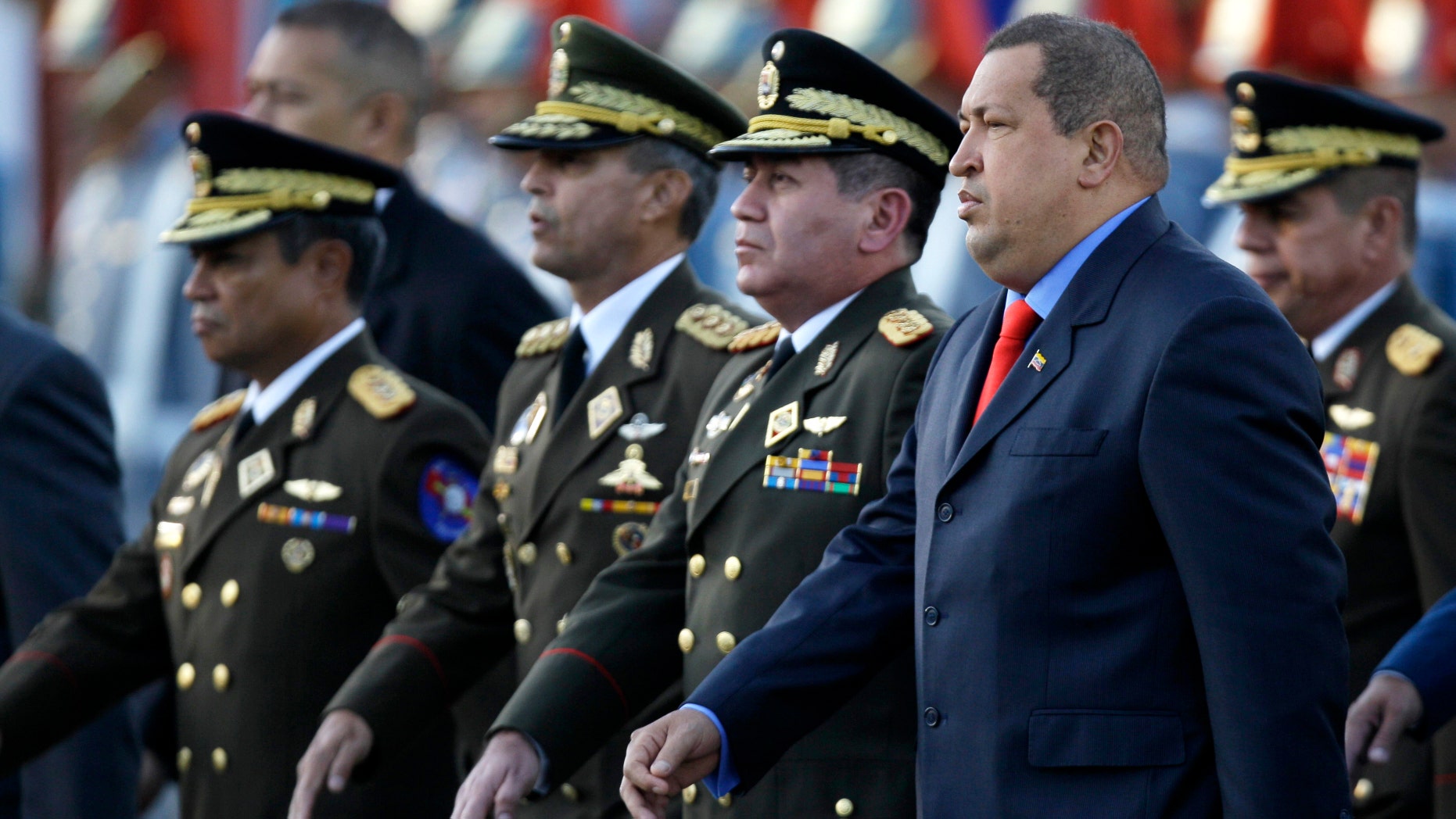 In the midst of allegations that his new defense minister aided drug traffickers and Colombian rebels, Venezuelan President Hugo Chávez defended his new military chief Tuesday and called the accusations a smear campaign against the general.
Speaking before thousands of soldiers standing in formation at a Caracas military base, Chávez urged the military to defend his defense minister, Gen. Henry Rangel Silva.
"They hate the armed forces," Chávez said during Rangel's swearing-in ceremony, referring to his political opponents.
Chávez — a former paratroop commander — said his domestic and international adversaries are bent on undermining the "independence, stability, development and greatness of the republic."
The United States has accused Rangel of aiding drug traffickers and the leftist Revolutionary Armed Forces of Colombia.
Venezuela's opposition leaders have echoed those allegations as they gear up for Feb. 12 primaries to pick a challenger to face Chávez in Oct. 7 presidential election.
Rangel's appointment was one of several recent changes in Chávez's inner circle as the president prepares his re-election campaign.
Diosdado Cabello, a former army officer who participated in a 1992 coup attempt led by Chávez, took over as National Assembly president earlier this month.
Chávez also announced Tuesday that 72 Russian-made tanks and armored vehicles mounted with anti-aircraft missiles had recently arrived as part of Venezuela's purchases of weapons from Russia.
Chávez has cultivated close ties with Moscow while buying billions of dollars in Russian arms including helicopters, fighter jets and 100,000 Kalashnikov rifles.
Based on reporting by the Associated Press.
Venezuela's "Devil Dancing" Festival
Follow us on twitter.com/foxnewslatino
Like us at facebook.com/foxnewslatino