'Bureaucratic Plumbing' Scrutinized in Wake of Suspect's Watch List Status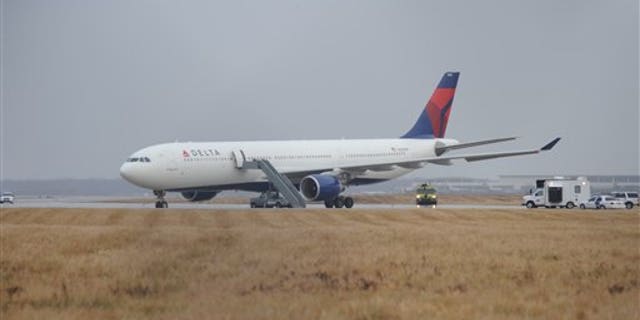 A "miracle on Christmas Day" prevented nearly 300 people from being killed by a terrorist attack aboard a transcontintental flight, but failure to connect the dots could be the United States' Achilles heel, the top senator on the Homeland Security and Government Affairs Committee said Sunday.
Sen. Joe Lieberman said a lack of communication was the key factor behind the terrorists' success on on Sept. 11, 2001, and could be the reason for the failure to thwart a future attack.
The independent Connecticut senator said accused bomber Umar Farouk Abdul Mutallab, a 23-year-old Nigerian man charged with trying to set off a powerful explosive aboard a Northwest Airlines flight as it descended toward Detroit Friday, fit all the signs of a terrorist.
He "self-radicalized," broke ties with families and allegedly reached out to organized terrorist units in Yemen. His own father called the U.S. embassy in Lagos, Nigeria, to alert U.S. officials about his son's changing behavior.
Despite having been put on a terror watch list, Mutallab held a U.S. visa and was not put through extensive, additional screening before boarding the flight from Amsterdam to Detroit.
"This guy got through the screening and this could've been an enormous disaster," Lieberman said. It's the "miracle on Christmas day that this device could not explode."
But Homeland Security Secretary Janet Napolitano said investigators did not have enough information to keep Mutallab from boarding the flight. She said the United States is reviewing security measures used in Amsterdam, where he boarded the flight, but commercial flying is safe.
"There are different types of databases," she said on ABC's "This Week." "There was never information to put this individual on a no-fly list."
"When he presented himself to fly he was on a TIDE list, which simply says his name had come up somewhere, somehow," but that was not enough information for security officials to take action, she said.
Napolitano also suggested that despite Mutallab's outreach to Yemen, she has no indication he is part of a larger terrorist plot. Speaking on CNN, Napolitano refused to say whether the suspect has a connection to Al Qaeda, citing the ongoing criminal investigation.
The Terrorist Identities Datamart Environment, or TIDE list, contains 550,000 names and is the intelligence community's central repository of information on known and suspected international terrorists. Contained within the TIDE list are 400,000 names of individuals on the Terrorist Screening Data Base (TSDB), the main identities database within the U.S. government for international terrorism. But fewer than 4,000 of the names on the TSDB list are on the "no fly" list and another 14,000 names are on the "selectee" list, which calls for mandatory secondary screening.
A TIDE record on Mutallab was created in November 2009, but there was insufficient "derogatory information" available on him at that time to include him in the TSDB or the "no fly" or "selectee" lists.
White House Press Secretary Robert Gibbs told ABC that the administration is now reviewing whether the government did "everything it could have with the information it had ... and how can we revise watch listing procedures going forward to ensure that there is no clog in the bureaucratic plumbing of information that might be gathered somewhere going to the very highest levels of security in our government."
Gibbs said Obama is confident the U.S. is doing everything possible to make sure these events don't happen, including strengthening cooperation with Yemen, Somalia and Pakistan to eliminate Al Qaeda.
A preliminary FBI analysis of the attack found that the device Mutallab used contained PETN, a highly volatile explosive. FBI agents recovered what appear to be the remnants of the syringe from the vicinity of Abdulmutallab's seat, believed to have been part of the device strapped to the suspect's body. The Justice Department analysis also suggests the suspect's alleged plan was well thought out in advance.
Rep. Pete Hoekstra, R-Mich., the top Republican on the House Intelligence Committee, said Congress will look at the information trail from the embassy in Nigeria and where it ended up. He said the Obama administration has failed to live up to the challenge of "connecting the dots," the Sept. 11 commission's chief recommendation.
"The administration has downplayed" the threat of terrorism, Hoekstra said. "In reality it's getting much more complex. Radicalization is alive, it is well ... They need to recognize it."
Lieberman said the U.S. has been the target of terrorist attacks more than a dozen times this year, and in three cases attackers beat security checks -- in an attack on an Army recruiting office in Little Rock, Ark., in the Fort Hood shootings and on the Northwest flight.
Lieberman said the watch list should be used to identify passengers who should be subject to greater screening, not just let abroad with the knowledge he's there.
The watch list "doesn't mean they're convicted of wrongdoing," Lieberman said, but secondary screening and a body search "would've determined that he was carrying explosives."