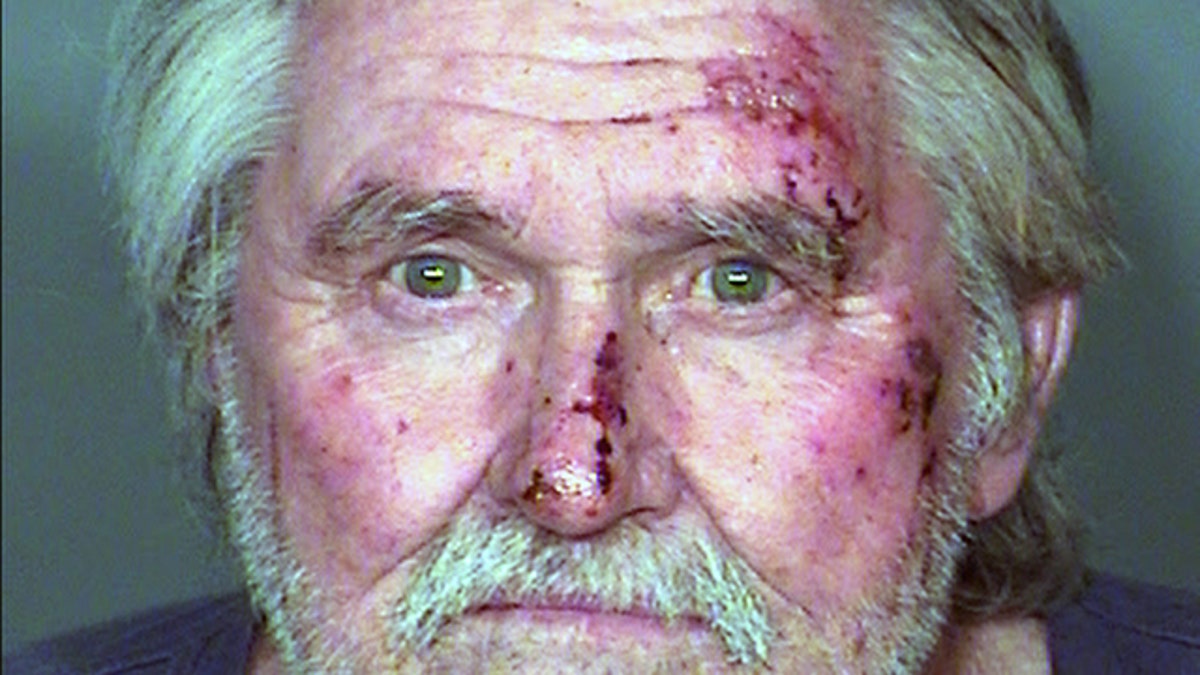 The younger brother of Senate Minority Leader Harry Reid was arrested Monday afternoon after allegedly driving under the influence and punching a Nevada state trooper during a traffic stop.
Larry Reid, 73, was found sitting inside a Lexus SUV that had been driving in the median of Highway 95 near Searchlight, Nev. shortly after noon. According to KVVU, the arrest report for Reid said that the trooper asked him why he was driving in the median. Reid responded with what was described as "incoherent, slurred speech."
Reid then asked the trooper if he could leave. When he was told that he could not, the report said Reid cursed at the trooper and then put the vehicle into gear. The trooper ordered Reid to stop before reaching inside the vehicle to put it back into park.
At that point, the report claims, Reid punched the trooper twice in the face. The trooper was then able to pull the keys from the ignition and eventually arrest Reid after a short struggle.
The trooper suffered bruising under his right eye, according to the report, while Reid suffered cuts to his head, nose and wrist. When asked about the incident, Reid told investigators that he had no recollection of his interaction with the trooper, according to the report. Nevada Highway Patrol Trooper Loy Hixson told the Associated Press that Reid was released after spending a night at the Clark County jail.
Reid was charged with misdemeanor driving under the influence, battery on a protected person, driving in or across a median, failure to obey or comply with an officer, violation of the seatbelt requirement and possession of a gun while under the influence of alcohol. A criminal complaint had not been filed as of Wednesday afternoon and no court date had been set.
A spokeswoman for Sen. Reid confirmed Wednesday that Larry Reid is his brother, but had no further comment on the arrest.
The Associated Press contributed to this report.