Boxer Declares Climate Change as the Greatest Threat, But Opponents Slam Theory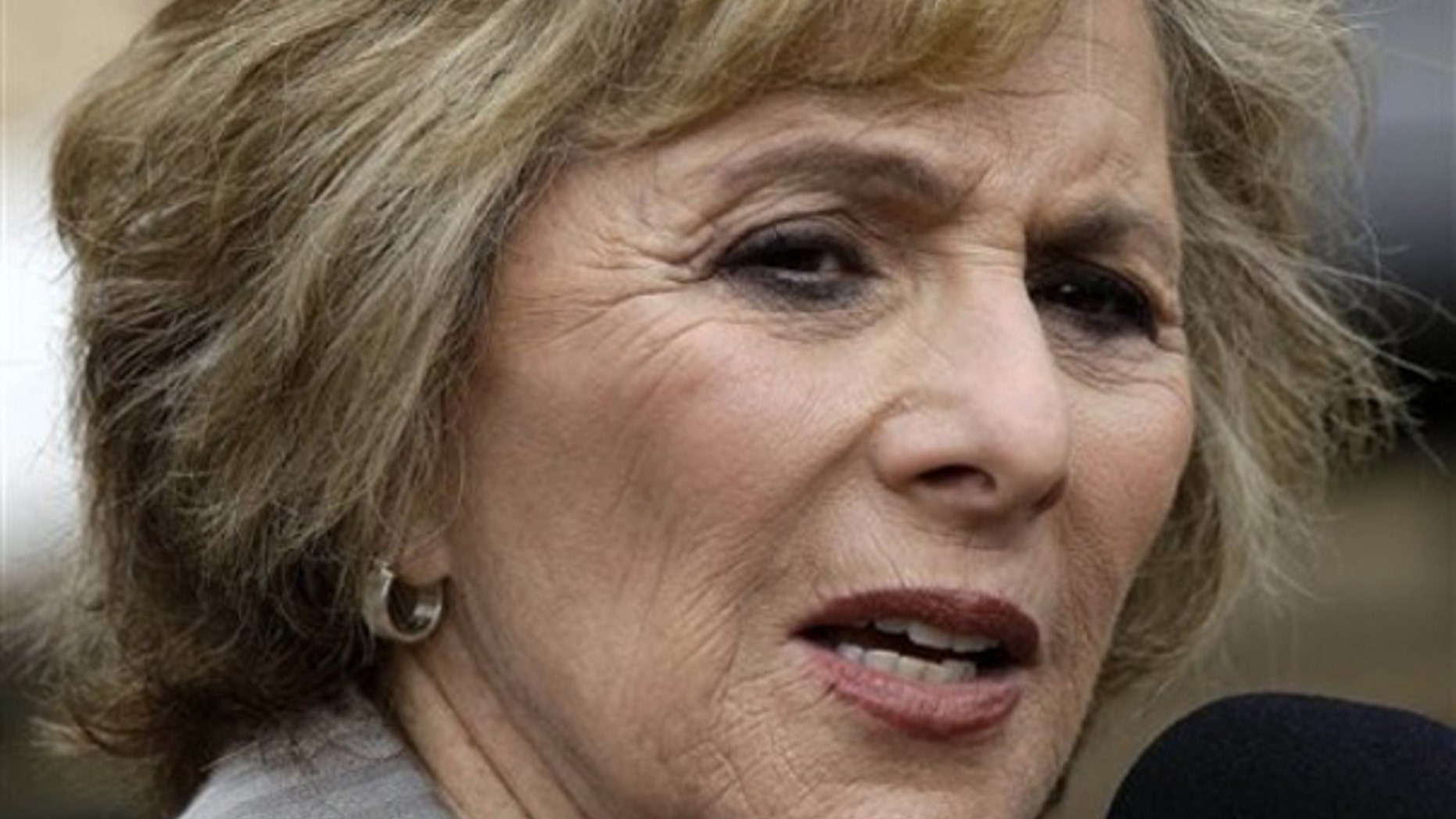 Terrorism. Nuclear weapons. Corrupt and oppressive regimes.
Sen. Barbara Boxer said last week that climate change -- not any of that other stuff -- will stand as the "leading cause of conflict" over the next two decades. The comment was apparently based on reports and studies over the past few years that have linked climate change to other security issues, but her colleagues -- as well as her Senate campaign opponent -- described the prediction as a big stretch.
Sen. James Inhofe, R-Okla., Boxer's Republican counterpart on the environment committee she chairs and arguably the most outspoken global warming skeptic in Congress, decried the warning on Tuesday as a bogus ploy to win support for a sweeping energy regulation bill.
"We know global warming alarmists frequently use scare tactics to push the U.S. to pass costly cap-and-trade legislation. But to say that carbon emissions will be the leading cause of conflict in the next 20 years represents a new low in alarmist propaganda," Inhofe, ranking member on the Senate Environment and Public Works Committee, said in a written statement to FoxNews.com.
"Given the tremendous security challenges confronting our nation today -- from Iran, North Korea, Islamic extremism and much else -- Senator Boxer's statement seems a bit out of touch. I would hope that she simply misspoke."
The chairwoman of the EPW committee made the remark on the floor last Thursday, when the Senate was taking up a challenge to the Obama administration's EPA rules that would cut greenhouse gas emissions. Democrats succeeded in stopping the Republican-led resolution, with the help of senators like Boxer.
On the floor, she warned that climate change would have far-reaching consequences in the not-so-distant future.
"I'm going to put in the record ... a host of quotes from our national security experts who tell us that carbon pollution leading to climate change will be over the next 20 years the leading cause of conflict, putting our troops in harm's way," Boxer said. "And that's why we have so many returning veterans who want us to move forward and address this issue."
According to Boxer's office, the senator believes climate change will be "one of the" leading causes of conflict -- not necessarily the primary cause -- despite her statement on the floor last Thursday. It's unclear whether Boxer simply misspoke or whether she was intentionally escalating her warning.
Boxer's office backed up her statement afterward by pointing to a Pentagon report that discussed the security implications of climate change; the creation by the CIA of a Center on Climate Change and National Security; and a statement from 33 retired generals and other high-ranking military officials saying climate change is "making the world a more dangerous place."
But the recent studies and statements on the connection between climate change and other problems generally do not conclude that the issue will drive all-out chaos on a global scale.
Rather, they say climate change has the potential to exacerbate existing problems like poverty and droughts and social tensions.
That was the conclusion reached by a National Intelligence Assessment in 2008 that found climate change could lead to food and water shortages, among other problems, and in turn fuel conflict.
"Climate change alone is unlikely to trigger state failure in any state out to 2030, but the impacts will worsen existing problems," then-National Intelligence Council Chairman Thomas Fingar said in a statement to Congress. Fingar said the problems would hit poor, developing countries hardest leading to pressure on the U.S. military to respond, but that the United States might actually "benefit slightly" from climate change over the next few decades because of "increased agricultural yields."
The Pentagon's latest Quadrennial Defense Review also concluded that climate change would contribute to "food and water scarcity" and could worsen "mass migration." The report said that "climate change alone does not cause conflict," though it "may act as an accelerant" of instability.
Even that conclusion has been called into question by experts who say the theory lets bad governments and bad leaders off the hook by blaming future problems on climate.
Idean Salehyan, a University of North Texas professor who co-authored a book on this subject, wrote a column in 2007, when the theory started to gain traction, in which he called predictions of "apocalyptic" consequences from climate change "misleading" and "irresponsible."
"They shift liability for wars and human rights abuses away from oppressive, corrupt governments," he wrote. Salehyan could not be reached for comment for this article.
The Heritage Foundation's James Carafano testified last year before Boxer's committee that political violence has actually dropped as emissions have risen.
"The environment does not cause wars -- it is how humans respond to their environment that causes conflicts. Climate change does not necessarily ensure that there will be more or less conflict," he said.
The campaign of Boxer's Republican opponent, Carly Fiorina, cited Carafano's testimony and others in criticizing the senator's claim from last week.
"We can all agree that terrorists pose a serious security threat to our nation. However, there is wide disagreement within the security community, and the American people, about the role climate change plays in global security. Despite this, Barbara Boxer has chosen to fight for cap-and-trade legislation under the auspices that somehow raising energy prices and costing America jobs will make us safer," Fiorina spokeswoman Amy Thoma said in a written statement to FoxNews.com.
Robert Dillon, spokesman for EPW committee member Sen. Lisa Murkowski, R-Alaska, said Boxer was "overstating" the problem. He said Democrats have been employing a lot of "hype" to try building support for the stalled cap-and-trade energy bill. Murkowski sponsored the EPA challenge that was defeated last week.
"I think we all understand that climate change adds to those issues [detailed in the studies]," Dillon said. "What made Senator Boxer make that leap? ... I have no idea."