Biden: No Idea Microphones Picked Up F-Bomb Until Obama Told Me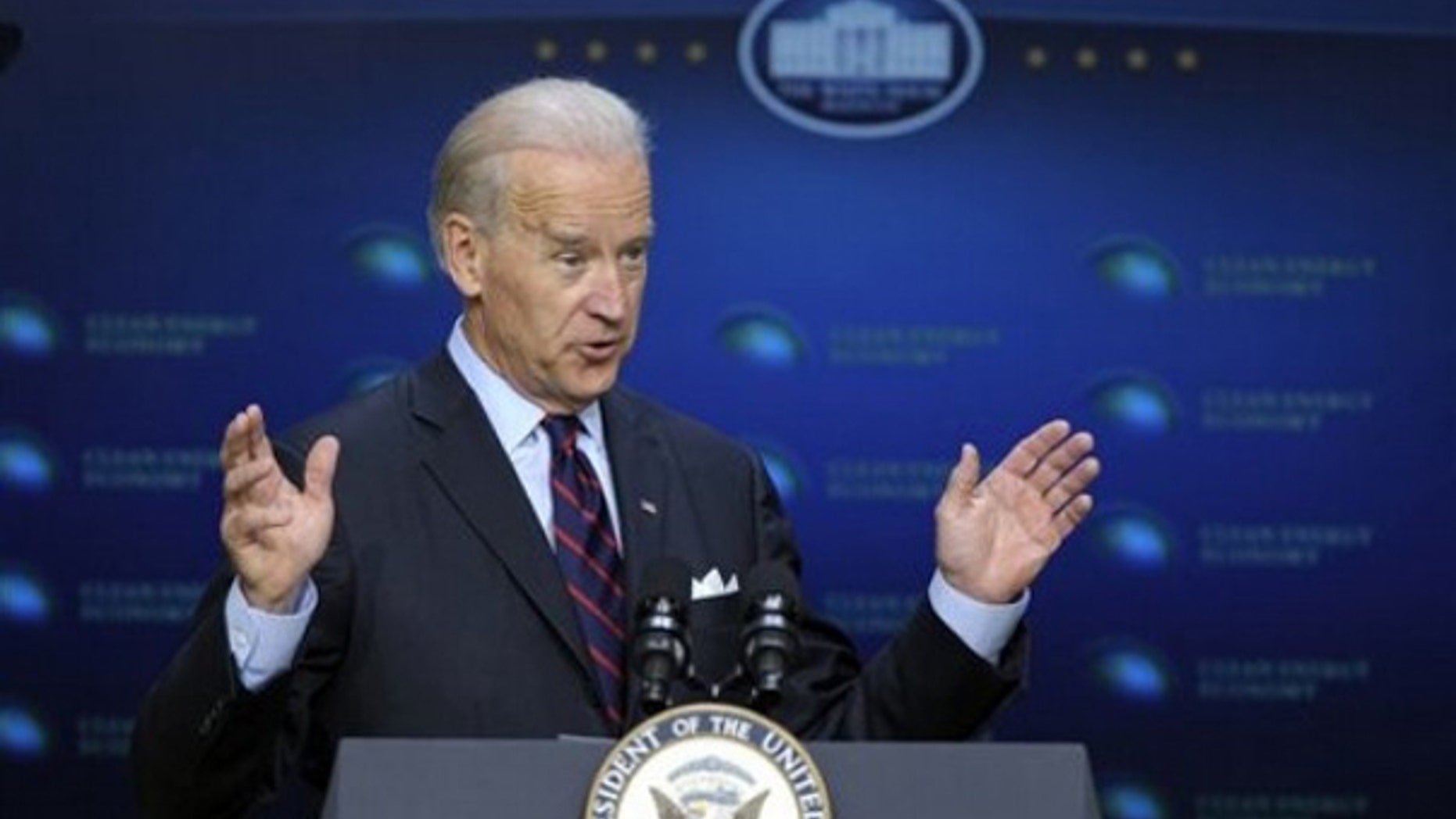 Vice President Biden told the ladies of "The View" on Thursday he had no idea that anybody heard him say the F-word during the signing of the health care bill last month -- until he saw President Obama "laughing like the devil" afterward in the limousine they shared.
The vice president, who was recorded for posterity telling the president that signing health care reform was a "big f---ing deal," said he didn't realize the microphones were that sensitive. He called the incident "embarrassing" but said he didn't find out about it until he was leaving with Obama.
"We walked out and we got in the limo to go over to another event, and he was laughing like the devil," Biden said. "I said, 'What's so funny? I don't see anything funny about this.' He said, 'Well ... my secretary told me that when you said that to me, everybody could hear it.'"
But Biden said that despite his remark, he's concerned about a lack of decorum in Washington.
Asked about Rep. Joe Wilson, R-S.C., shouting "You lie" at the president last year and other incidents of political indiscretion, Biden said the level of confrontation dates back to the late 1980s and early 1990s, when people started using words like "immoral" and "stupid" to describe those with opposing political views.
"Those kinds of words matter -- my words were embarrassing and I shouldn't have used them, but I really think it's a mistake," Biden said. "I think a lot of it has to do with the way we talk to one another."
The vice president said he tries not to ever question a fellow politician's motives, and suggested enough negative reinforcement might change the tone in Washington.
"I think the American people are not rewarding it, quite frankly," Biden said.
Biden would not extend his criticism to the Tea Partiers. Biden said most of the members are just frustrated.
"There's an awful lot of people out there who are frightened and scared. It's a difficult time," he said. "There's fringes in every outfit, but the vast majority of these people are just frustrated."
Biden said they don't yet understand that the administration "spent our time cutting taxes."
The vice president also had some kind words for former Alaska Gov. Sarah Palin -- his GOP counterpart during the 2008 presidential campaign. But he wouldn't speculate about whether the White House views her as a threat in the 2012 presidential race.
"She is a charming person. ... I say this and people look at me like I'm kidding. I like her," Biden said. "I don't know what she's going to do, and I'm sure that whoever the Republican nominee is, it'll be a very contested race."