Bernanke Defends Plans for Aggressive Government Spending, Bailouts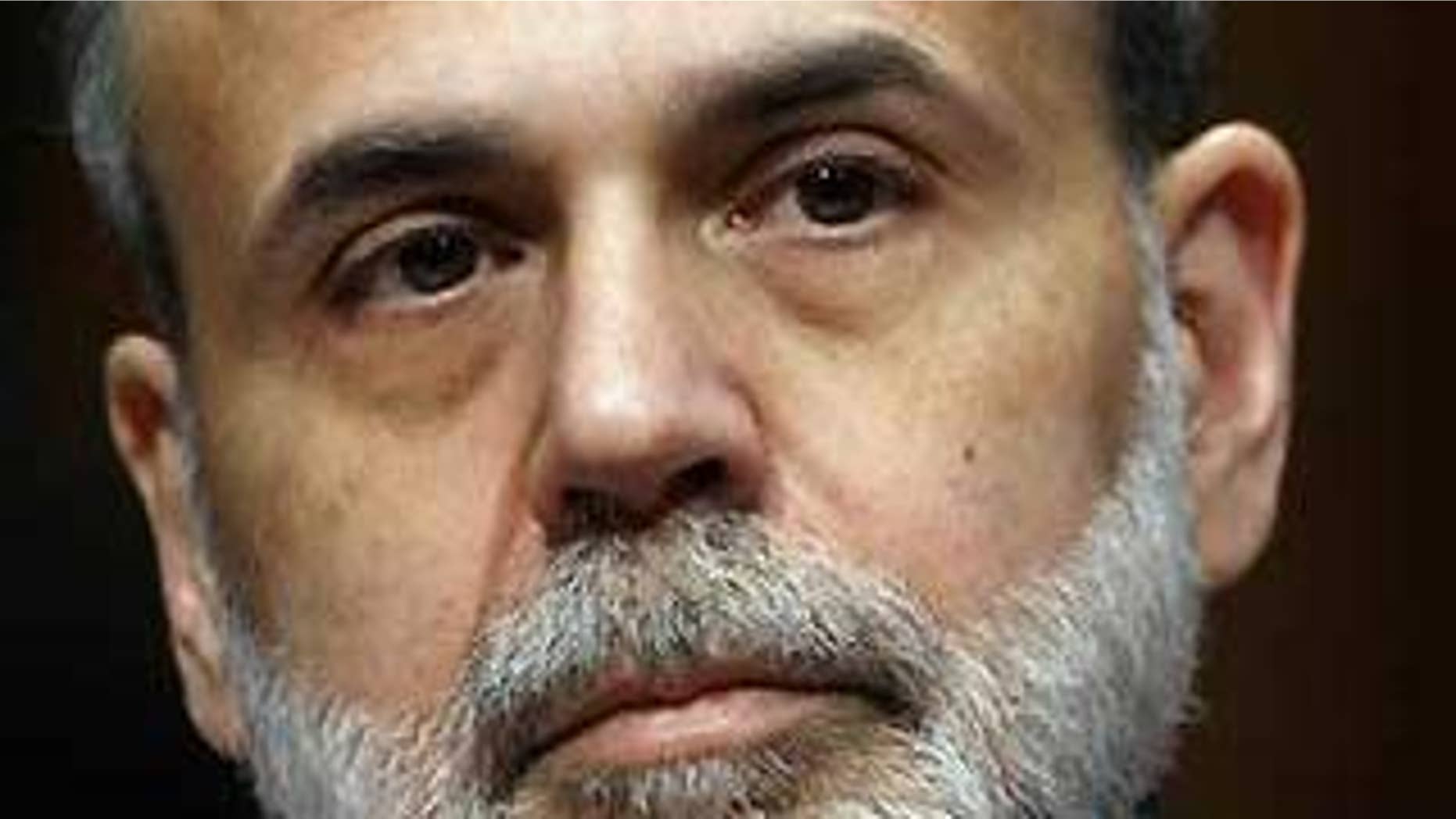 Federal Reserve Chairman Ben Bernanke told skeptical lawmakers Tuesday that massive government spending and bailouts remain necessary to revive the economy, even though he shares their concern about aid for foundering companies like American International Group.
He said the government's ability to stabilize the financial markets will play a big role in determining the speed and strength of an economic recovery, as he and other financial figures spent the day on Capitol Hill testifying in a series of at-times heated hearings on President Obama's $3.55 trillion budget for next year.
"We are better off moving aggressively today to solve our economic problems," Bernanke said. "The alternative could be a prolonged episode of economic stagnation that would not only contribute to further deterioration in the fiscal situation, but would also imply lower output, employment, and incomes for an extended period."
But irritated lawmakers, including Sen. Ron Wyden, D-Ore., grilled Bernanke over the latest bailout of AIG, which was just extended another $30 billion in assistance after posting record losses.
Bernanke said he shares their frustration.
"I think if there's a single episode ... that has made me more angry, I can't think of one (other) than AIG," Bernanke said, accusing the company of exploiting gaps in the regulatory system and making irresponsible financial decisions. But he said, "We really had no choice" but to prop up the company because the consequences of failure could be disastrous.
But that did little to soothe lawmakers.
"We're no better off," huffed Sen. Jim Bunning, R-Ky. "The bottom line: the Fed and the Treasury will leave the door open for more bailouts in the future."
Wyden and others said the identities of banks and other so-called counterparties that do business with AIG and other bailed-out institutions should be made public.
"They ought to have some kind of consequences," Wyden said. "There is time for some sunlight ... the public wants to know why are these people so important?"
Bernanke tried to give a positive forecast before the Senate Budget Committee. He said "a number of factors should promote return of solid gains" given the forecast of low inflation in the years ahead.
"The effectiveness of the policy actions taken by the Federal Reserve, the Treasury and other government entities in restoring a reasonable degree of financial stability will be critical determinants of the timing and strength of the recovery," he said.
Bernanke also fielded criticism from ranking Republican Sen. Judd Gregg, N.H., who recently withdrew his nomination for commerce secretary over fiscal differences with the administration.
"The budget as is proposed essentially nationalizes all income over $250,000. It nationalizes health care, it nationalizes student loans," he said, lamenting the "massive expansion in the size of government" and in the size of the national debt tied to the budget forecast.
Treasury Secretary Timothy Geithner and White House Budget Director Peter Orszag, in separate appearances, later defended the administration's $3.6 trillion budget against Republican claims that it contained overly optimistic economic assumptions and included stealthy tax increases that could end up hitting most Americans.
Both officials stuck to the administration line that the president's budget would benefit 95 percent of working Americans.
Higher taxes for affluent Americans would not come until 2011 once "we are safely into recovery," Geithner told the tax-writing House Ways and Means Committee.
"I'm confident this is the right path for the country," Geithner said.
"Contrary to the analysis of many pundits, this budget is not a big spending budget," Orszag told the House Budget Committee.
He said that the budget blueprint pays for new initiatives in energy, education and health care, and keeps federal spending at a moderate level in relation to the size of the U.S. economy.
But Wisconsin Republican Paul Ryan said that the plan is the biggest expansion of government since the New Deal. Ryan told Orszag that administration claims of deficit-cutting are mostly bogus since the deficit would fall anyway as the war in Iraq winds down. Ryan also warned Tuesday that tax increases on small businesses would stunt a possible recovery and that the plan would double the national debt in eight years.
Geithner also told the House Ways and Means Committee that Obama will propose legislation to limit U.S. companies' ability to shelter foreign earnings from taxation in the U.S, and will try to limit wealthy Americans' ability to use tax havens to avoid taxation.
But Obama is facing criticism on his plans to raise taxes for people who make more than $200,000 a year, and couples making more than $250,000, as well as a potential request this year for another $750 billion bailout for troubled banks.
Lawmakers in both parties question Obama's call to reduce high-income earners' tax deductions for the interest on their house payments and for charitable contributions. Also drawing fire is his proposal to start taxing industries on their greenhouse gas pollution -- a move sure to raise consumers' electric rates.
The Associated Press contributed to this report.