Ban on Mining Claims Near Grand Canyon Extended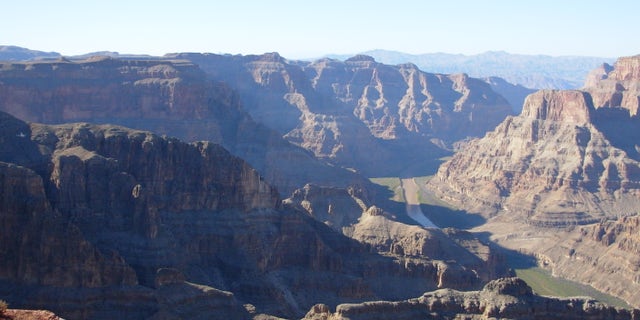 Flagstaff, AZ – The Interior Department has extended a temporary ban on the filing of new mining claims near the Grand Canyon with an eye toward protecting 1 million acres and giving the federal government more time to study the economic and environmental effects of mining.
The department has been analyzing whether to prohibit new mining claims on up to 1 million acres near the park, or to allow the mining industry to stake more claims. The area has been under a temporary ban since July 2009. It was to expire in a month but has been extended to December.
Interior Secretary Ken Salazar said he will support protecting the full 1 million acres from new mining claims when the final draft environmental impact statement is released later this year.
"Cautious development with strong oversight could help us answer critical questions about water quality and environmental impacts of uranium mining in the area," Salazar said in his announcement Monday during a visit to the iconic park.
"This science, derived from experience, would help others decide what actions are necessary to protect the Grand Canyon."
The temporary ban was meant to slow a flurry of new uranium mining operations planned near the Grand Canyon. Thousands of mining claims exist for all types of hard-rock exploration, and some of the uranium claims are within five miles of the park's boundaries.
The department released four proposals in February -- to take no action, to set aside the 1 million acres for 20 years, or to partially withdraw either 300,000 or 650,000 acres from any new claims. The public weighed in with hundreds of thousands of comments.
Most of the claims for uranium are staked in the Arizona Strip, a sparsely populated area immediately north of the park known for its high-grade uranium ore. Mining supporters say prohibiting new claims for one of the country's most prolific uranium reserves would cost jobs and further harm the economy. They vowed to fight Salazar's decision.
"The whole thing is built on a house of cards," said Bob Weidner of the American Clean Energy Resources Trust. "While the secretary sounds reasonable saying, `We should wait,' the facts are already out based on experience that there is no link between uranium mining and pollution to the Colorado River."
Conservationists hailed Monday's announcement as crucial to protecting the area's natural and cultural resources. Ranchers sent miniature cowboy hats to Salazar, a rancher himself and former natural resources chief in Colorado, urging a more permanent withdrawal for what mining opponents have said was a natural treasure under threat.
"We commend the Obama administration for making a clear commitment to give the Grand Canyon long-term protection from new uranium mining at its doorstep,' said Jane Danowitz, public lands director for the Pew Environment Group.
"For decades to come, Americans will benefit from today's far-sighted decision to safeguard this natural icon."
But Rep. Trent Franks, R-Ariz., slammed the Obama administration's "shameful effort" to cut off the land from future mining, saying the decision is making the U.S. "even more dependent on foreign powers and potentially creating a serious national security threat going forward."
The protections won't affect mining claims filed before Salazar enacted the temporary ban in 2009. It's not possible to prevent existing claims from being developed under the General Mining Act of 1872 unless Congress appropriates money for the department to buy them.
The withdrawal covers 633,547 acres under the control of the U.S. Bureau of Land Management and 360,002 acres in northern Arizona's Kaibab National Forest