Authorities investigating after Fla. Rep. Grayson's wife accuses him of domestic violence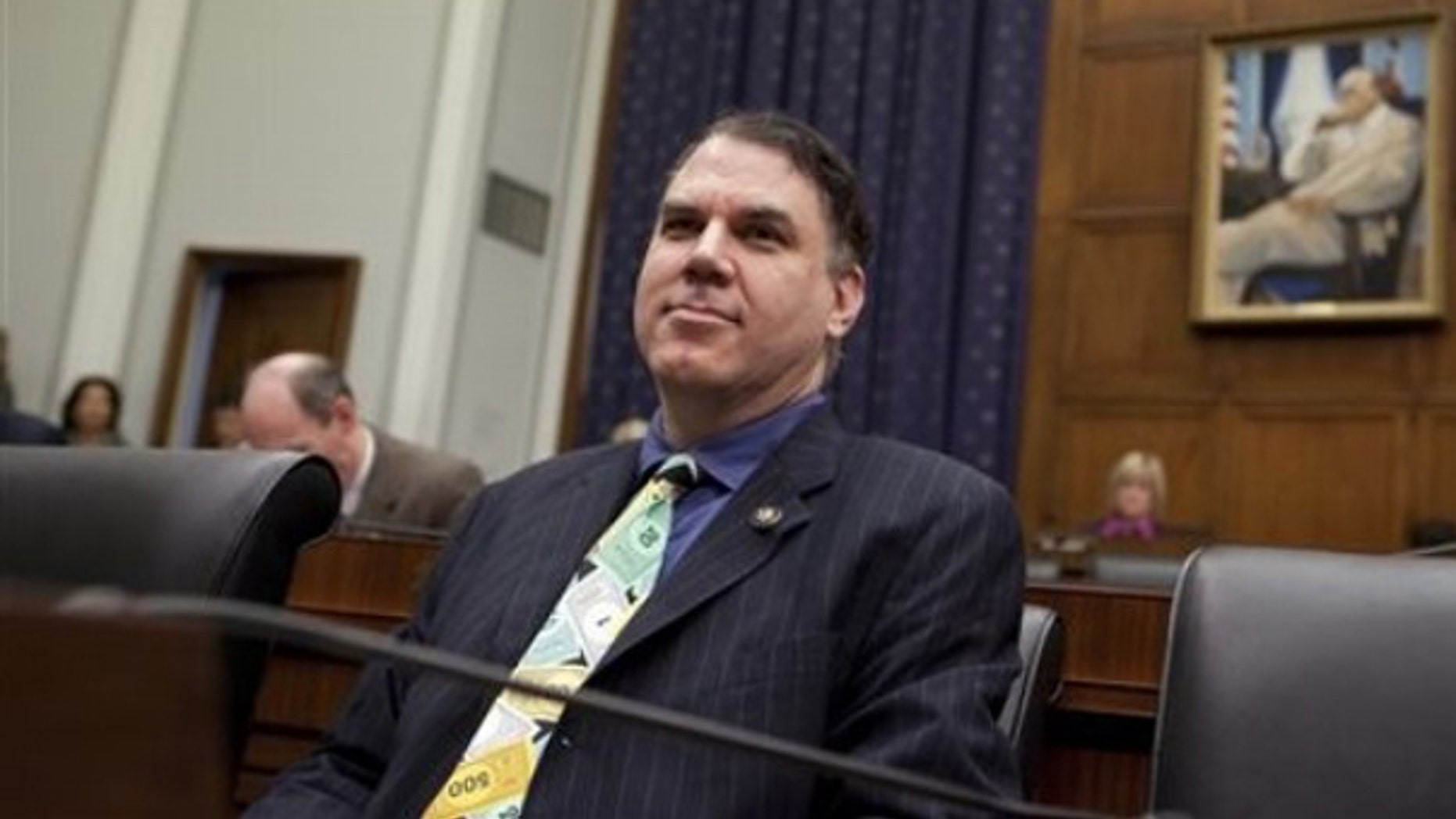 Authorities are investigating after the estranged wife of Florida Democratic Rep. Alan Grayson accused him of domestic violence over the weekend, a charge a spokeswoman for the congressman is blasting as a "frivolous accusation" meant to damage his reputation.
A spokesman for the Orange County Sheriff's Office confirmed to Fox News Tuesday a report in The Orlando Sentinel that the office is conducting a domestic-violence battery investigation into the accusations submitted in a report Sunday by Lolita Grayson.
The paper reported that Lolita Grayson, who filed from divorce from the congressman in January after nearly 24 years of marriage, claimed her husband pushed her against a door after showing up unannounced at their home.
Lolita Grayson said she fell to the ground, and kneed Rep. Grayson in the stomach to defend herself. She then called 911. Lolita Grayson said that the congressman also told her in the presence of their children he planned to leave her "in the gutter" and would give her nothing in the divorce.
The Orlando Sentinel reports a judge granted a temporary protective injunction against Rep. Grayson, though he is not facing criminal charges and was not arrested.
Grayson's spokeswoman Lauren Doney said Tuesday the congressman firmly denies the "frivolous" allegations made by his wife, and that witnesses at the scene also have stated her version of events is an "outright lie." Doney claims Lolita Grayson was the one who attacked Rep. Grayson, and he did not respond to the assault.
"Since filing for divorce, Ms. Grayson's behavior has become increasingly erratic, and she has demonstrated an alarming disconnect from reality," Doney said in a statement. "Congressman Grayson is deeply concerned by her recent behavior and is profoundly pained by her accusations."
The Orlando Sentinel reports Lolita Grayson says Grayson has assaulted her before but she never reported it. Pictures submitted by her attorneys show bruises on her leg and shoulder.
Rep. Grayson has represented Florida's 9th district since 2008 and faces re-election this fall.