Arizona Sheriff Joe Arpaio Plans to Launch Another Immigration Sweep Amid Calls for His Resignation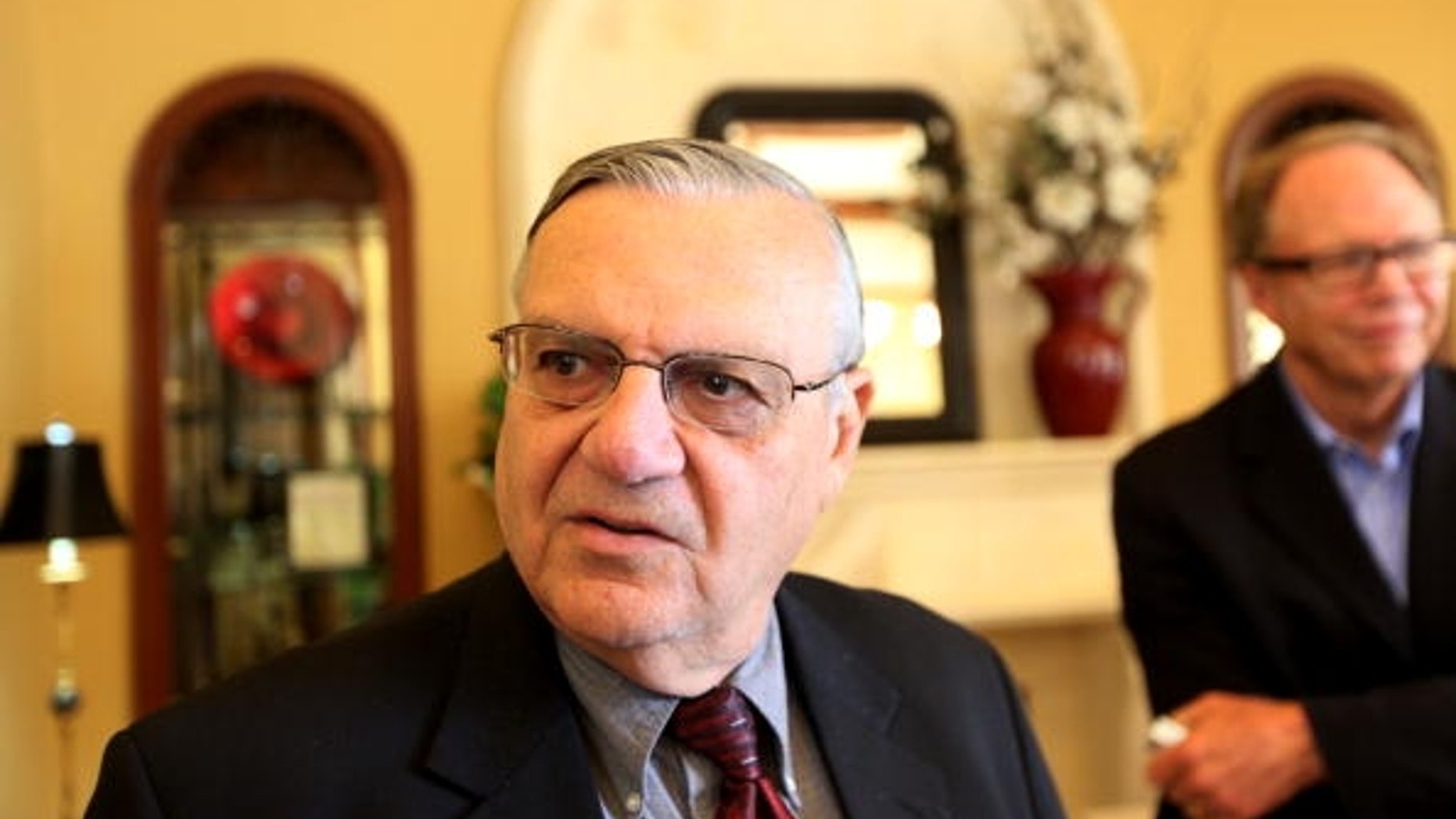 Maricopa County Sheriff Joe Arpaio says he plans to launch his 20th crime and immigration sweep in Phoenix in the near future, as critics called for his resignation.
The sheriff's office wouldn't specify the date of the special immigration patrols. During the sweeps, deputies flood an area of a city to seek out traffic violators and arrest other violators.
Critics say Arpaio's deputies have racially profiled Hispanics during the sweeps.
The sheriff says deputies approach people only when they have probable cause to believe people had committed crimes.
Meanwhile, critics of America's self-proclaimed toughest sheriff called for his resignation on Wednesday and for the federal government to indict him and take control of his office.
The call for action comes after a recent investigation revealed evidence of corruption among Maricopa County Sheriff Joe Arpaio's top commanders, and emails cited in court documents showed that top deputies circulated offensive jokes about Mexicans even as they were being scrutinized over allegations of racial profiling.
"We're the laughing stock of the world," said Salvador Reza, an organizer of a local immigrant rights group who joined County Supervisor Mary Rose Wilcox, a state representative and others at a news conference where they called for Arpaio's resignation.
Asked whether he would resign, Arpaio — widely known for his department's crime and immigration sweeps — told The Associated Press: "Never."
"I have no fear about what these people want," he said. "I think we've done a pretty good job in the sheriff's office. There's always bumps in the road sometimes, but when they come about I take immediate action."
Arpaio fired two top aides last month following a misconduct investigation by another local sheriff's office. A heavily redacted report portrayed one of the aides, former Chief Deputy David Hendershott, as a manager who cut corners in criminal investigations and tried to bully colleagues who objected to his orders.
The group calling for Arpaio to resign says the report shows that at best, Arpaio is an incompetent manager, and at worst, that he was perfectly aware of the situation.
Arpaio, who said he did not know about it, is responsible for 15,000 employees and delegated a lot of responsibilities.
Pinal County Sheriff Paul Babeu said he found no evidence that Arpaio knew what was going on among his command staff and placed much of the blame on Hendershott.
A federal grand jury also is investigating Arpaio over abuse-of-power allegations, and the U.S. Justice Department is conducting a civil rights investigation of Arpaio's office and examining jail policies that discriminate against people with limited English skills.
The group of activists calling for Arpaio's resignation also pointed to recently-released emails that showed top deputies forwarded offensive jokes to each other that reinforced stereotypes about Mexicans.
Several officers distributed an email making fun of Spanish accents, while another officer circulated a photo of a mock driver's license for a fictional state called "Mexifornia."
Portions of the emails were included in court filings for a civil lawsuit that accuses officers in the Arizona county of racially profiling people during traffic stops.
Arpaio denies that his deputies engage in racial profiling.
Additionally, a county examination found that the sheriff's office inappropriately spent $99 million from two jail funds over the last eight years to pay for other law enforcement operations, including immigration patrols and unsuccessful criminal cases brought against two county officials and a judge.
The findings by county budget officials were sent to federal prosecutors in charge of the abuse-of-power investigation.
The Associated Press contributed to this report.
Follow us on twitter.com/foxnewslatino
Like us at facebook.com/foxnewslatino