Arizona Rep Renews Call for Congress to Cut Its Pay After Proposal Stalls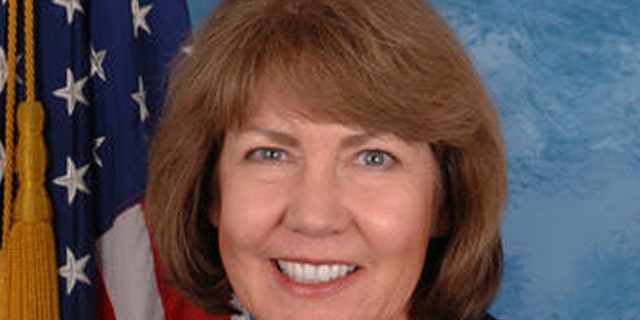 As Congress mulls whether to raise taxes on the wealthy before adjourning for the campaign season, one Arizona Democrat says lawmakers are the ones who should be tightening their belts.
Rep. Ann Kirkpatrick is renewing her call to cut pay for members of Congress by 5 percent. She first introduced the bill back in March, but the proposal's been languishing in committee without a hearing ever since.
The House could adjourn as early as Oct. 1, and Kirkpatrick wrote Democratic leaders this week urging them to squeeze into the schedule the first congressional pay cut in decades.
"Representatives have to make sacrifices of their own before they ask anyone else to do without," she wrote in a letter Thursday to House Speaker Nancy Pelosi and House Majority Leader Steny Hoyer. "We need to prove that we are actually serious about restoring fiscal discipline -- serious enough to start the cutbacks with our own pocketbooks."
Her office estimates the proposal, by requiring most rank-and-file members to cut their $174,000 base pay by $8,700, would save close to $5 million a year.
That represents a miniscule fraction of a percent of the $13.5 trillion national debt, which has grown by $1 trillion since she first introduced the bill.
But Kirkpatrick casts the proposal as symbolic and cites overwhelming public support. A Rasmussen poll in August showed 75 percent of people think Congress should dock its own pay until the budget is balanced.
Kirkpatrick also is facing a tough re-election battle, squaring off in the fall against Sarah Palin-endorsed Paul Gosar in a race that analysts consider a pure toss-up.
Kirkpatrick spokesman Joe Katz said Kirkpatrick already has returned $870 of her paycheck every month to help pay down the national debt.
Her proposal has attracted 32 co-sponsors.