Alice Marie Johnson thanks Trump for 'second chance,' tells Fox News faith kept her strong
Alice Marie Johnson, the woman whose life sentence was commuted by President Trump this week, promised the commander in chief: "I will make you proud."
Johnson, 63, had been serving a life sentence without the possibility of parole after she was convicted of a first-time nonviolent drug offense and charges related to money laundering. Reality TV icon Kim Kardashian West took up her case, even meeting with Trump at the White House to plead for clemency.
In an interview Thursday night with Fox News' Martha MacCallum on "The Story," Johnson expressed her gratitude for Trump's decision the day before to commute her sentence.
"Thank you so much President Trump for taking the time to look at my case and to really look at me," she said. "I promise you President Trump, I will make you proud that you gave me that second chance."
Johnson spent 22 years in prison, a third of her life, and said that it was her faith and her optimism that allowed her to carry on.
"The only way that I was able to make it through that time, and this is the truth, was my faith in God."
She said she knew that one day, "He was going to bring me out."
Johnson continued, "I lived my life with an eye toward one day walking out of those doors a free woman and the day that I got the news that President Trump had granted my clemency and given me a second chance at life was the best day of my life."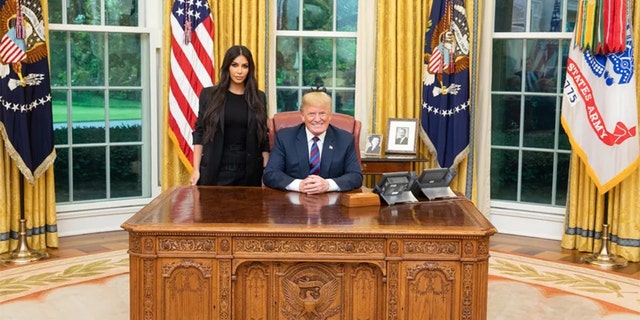 The events leading up to Johnson's offenses included divorce and the loss of her job at Fedex. It was desperation that forced her hand.
"Don't make a permanent decision that can change your life forever based on a temporary situation," she said looking back at her past. "It was not worth it… It changed the course of my life."
Johnson said that now that she's free, she wants to fight hard for prison reform, including making sure people incarcerated are ready to rejoin society when their "miracle" does come.
Johnson said that it's finally "starting to set in that I'm truly free."
She revealed, "I'm so happy, nothing bothers me."
Fox News' Martha MacCallum contributed to this report.