Afghan military recruits found dealing drugs to US soldiers, Army documents show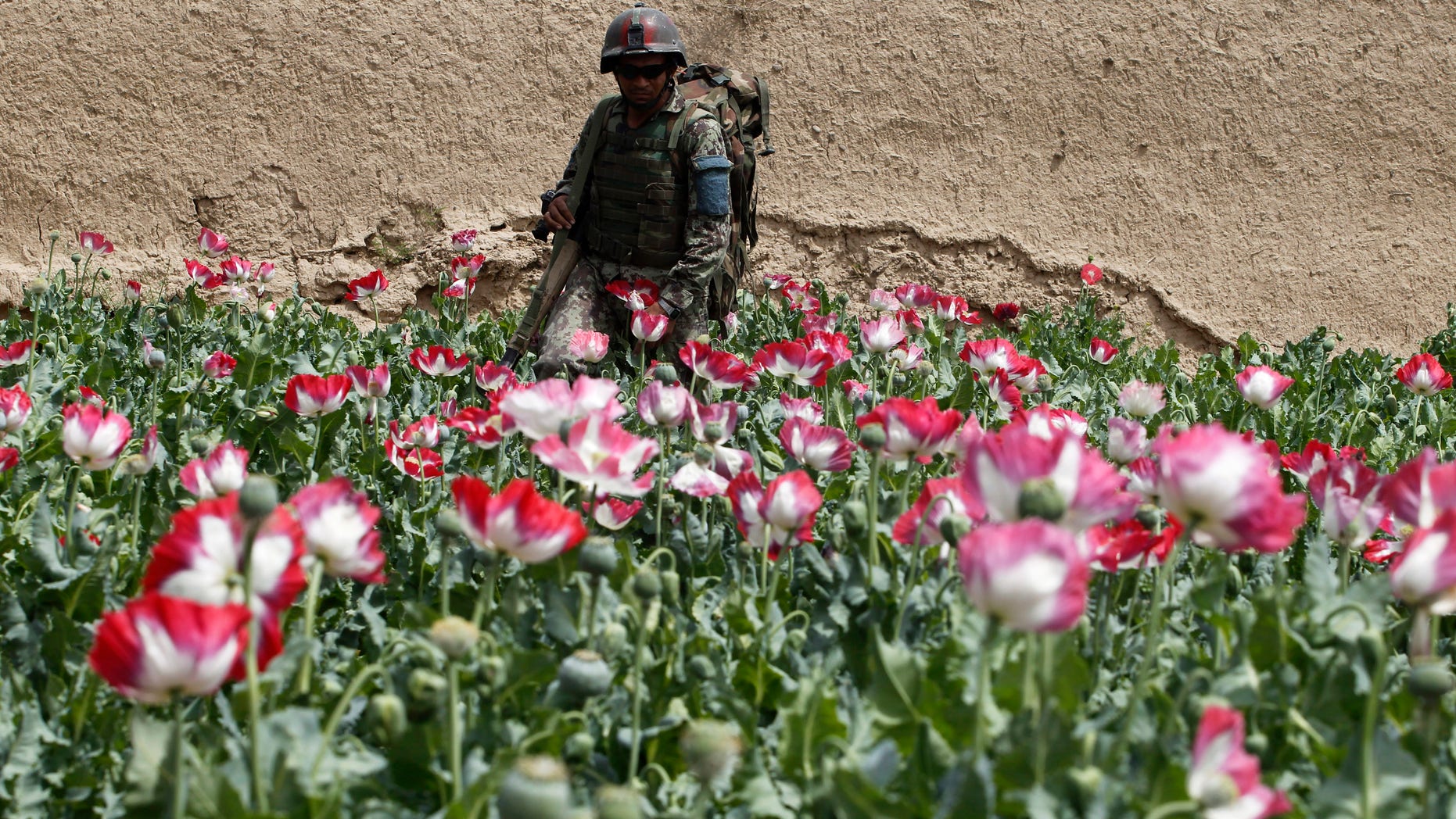 Afghan forces are being trained by the U.S. military to take over the mission by 2014, but new documents obtained by Judicial Watch through a request under the Freedom of Information Act show that some of the Afghan recruits stand accused of dealing drugs to U.S. soldiers.
"It's really troubling that our troops are being placed in this situation where they're under enough pressure as it is," Judicial Watch president Tom Fitton told Fox News. "But evidently our allies there are acting as drug pushers in some ways."
Fitton and his investigators found that between January 2010 and December 2011, the Army investigated 56 soldiers in Afghanistan for the possession, use or distribution of opiates. Heroin was cited 26 times.
A December 2011 report from Army Criminal Investigation Command shows that at one forward operation base the drugs hash, pot and heroin were purchased "from various Afghan National Army and Afghan National Police personnel."
[video 1573980102001]
In another case, an Afghan interpreter sold various opiates to soldiers, and other drugs were also available. A CID report dated August 2010 said a soldier admitted to buying the painkiller "nalbin from a local national, while attempting to purchase steroids."
In a separate report from February 2011, a specialist bought  "heroin and xanax (an anti-anxiety drug) from local national juveniles at multiple locations on Camp Phoenix, Afghanistan."
Fitton said Judicial Watch decided to file the document request 14 months ago because of the military's struggles with drug use in Vietnam. It's not clear from the documents whether the cases in Afghanistan are "isolated incidents" or symptoms of a more widespread drug problem.
The Army investigative reports show at least eight confirmed overdose deaths involving the drugs oxycodone, heroin and morphine. In one death announcement, Judicial Watch noted that the Defense Department release described the manner of death as "non-combat related."
"We're obviously not interested in invading the privacy of those who died, or their families," Fitton said. "But it looks like we can't find any public reporting about this."
Regardless of the circumstances, an Army spokesman told Fox News the notification team provides as much information as possible about the death to the family, adding every effort is made to assist the family for as long as they need it.
"The notification process is the same for all casualties," Mark Edwards, chief of media relations for the U.S. Army Resource Command at Fort Knox, Kentucky, told Fox News. "There is an in-person notification for all deceased casualties to ensure that families of the fallen are notified of the death of their loved one in a dignified and professional manner."
For its part, Judicial Watch said it is waiting for responses on drug use in Afghanistan from the Navy, Air Force and Marine Corps.