ACLU Sues Missouri School System for Censoring Gay Advocacy Websites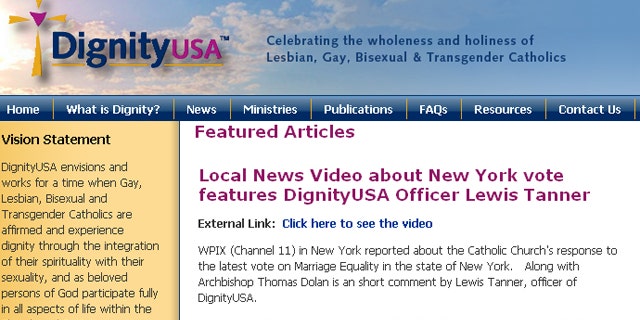 The American Civil Liberties Union has filed suit against a Missouri school district over claims that it is censoring websites devoted to gay and lesbian awareness.
The suit was filed Monday in federal court on behalf of four organizations whose sites were blocked by the Camdenton School District's filters.
ACLU says that because the school system is using a filtering program that screens out sites under a "sexuality" category, dozens of legitimate websites dealing with gay and lesbian issues are kept off limits to students. While ACLU officials say the school system is in its right to block pornography and other sexually explicit sites, they say the "sexuality" filter goes too far.
"That has nothing to do with sexually explicit material," Tony Rothert, legal director for the ACLU of Eastern Missouri, told FoxNews.com.
The groups represented by ACLU are Parents, Families and Friends of Lesbians and Gays (PFLAG); Dignity USA; the Matthew Shepard Foundation; and Campus Pride. The suit is part of a campaign by ACLU to pressure school districts to loosen their filtering software.
The ACLU initially approached the district after receiving complaints that it was blocking LGBT websites. In a May letter to the ACLU in Eastern Missouri, the school system confirmed that while it "does not explicitly block" LGBT categories, several gay advocacy sites were blocked under the category of "sexuality."
Superintendent Tim Hadfield wrote at the time that the settings were deemed "acceptable for our general audience within our network of Pre-kindergarten through 12th grade students."
The district afterward unblocked a few websites that contained anti-bullying information, but would not overhaul the system or remove the "sexuality" filter, according to the ACLU.
Hadfield did not respond to a request for comment from FoxNews.com, but told the local LakeNewsOnline.com that the district will continue to block certain websites.
"We do not specifically filter sites promoting alternative lifestyles. We do specifically block sites that are inappropriate and will continue to do so. We disagree with their position and turned the issue over to our attorney to address," he said.
Hadfield also claimed the district does not use the filtering program cited by the ACLU, though Rothert said Camdenton's software is at least based on it.
The ACLU claims that by cutting off access to other sites under the broad "sexuality" category, the filter is censoring material in violation of the First Amendment.
"Part of free speech is the right to reach your intended audience," Rothert said.
The ACLU says "hundreds" of other LGBT sites are still blocked and that it doesn't make sense to have students ask for special permission whenever they want to visit them. In its suit, the ACLU and organizations it represents again asserted that the filtering policies violate free-speech rights.
Further, the suit claimed there was "no educational basis" for screening out "LGBT-supportive" materials; the filters could complicate students' efforts to "complete school assignments regarding current events or social studies;" and the filters could keep LGBT students from visiting the kinds of sites that could help them "with the difficult issues of coming out to family members" and dealing with bullies.