Access to House Gym One of Many Perks for Ex-Rep. Weiner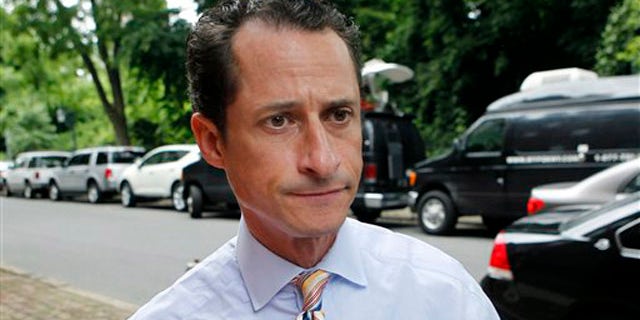 Rep. Anthony Weiner can still get his demons out at the House gym, though he resigned from Congress a week ago in the wake of a lurid Twitter scandal.
As an ex-member of Congress, the New York Democrat will enjoy certain perks in the nation's capital for the rest of his life -- in addition to a pension that could easily be worth $1 million over the next several decades.
On the list of facilities he'll have access to is the House gym, the location where several photos of Weiner in various states of disrobe may have been taken. He'll also be allowed to use the Library of Congress, eat in House restaurant facilities and park on the House side of the Capitol -- space permitting. And in case he has a hankering to deliver a thunderous speech, former members typically are afforded floor privileges while Congress is in session.
For the time being, Weiner is working on honing his mental state more than his abs. The New York Post reports that Weiner is about to enter an "intensive" rehab program, as he and wife Huma Abedin try to salvage their marriage.
Abedin is pregnant, and Weiner has said they have no intention of splitting up. A former colleague told the Post the ex-congressman is "headed next" to the rehab program.
Weiner resigned after admitting to sending lewd photos over the Internet to several women.