2 GOP Senate hopefuls in Missouri draw ire for remarks about sex trafficking, women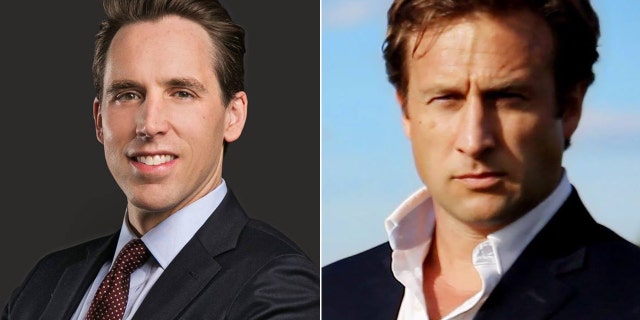 Two Republican U.S. Senate candidates from Missouri, looking to unseat Democratic incumbent Sen. Claire McCaskill, have come under fire for remarks about sex trafficking and women, respectively.
Missouri Attorney General Josh Hawley drew ire Wednesday after remarks he made to a gathering of pastors in December resurfaced. His GOP rival, Courtland Sykes, was thrust into the national spotlight last week after a Facebook post.
Hawley had told the pastors group that sex trafficking is linked to the sexual revolution of the 1960s, the Kansas City Star reported.
Hawley spoke at a "Pastors and Pews" event in Kansas City hosted by the Missouri Renewal Project, an affiliate of the American Renewal Project that works to politically engage conservative Christians.
"The 1960s, 1970s, it became commonplace in our culture among our cultural elites, Hollywood, and the media, to talk about, to denigrate the biblical truth about husband and wife, man and woman," Hawley said in an audio recording first obtained by the Kansas City Star.
Hawley said that human trafficking exists because "our culture has completely lost its way."
'False gospel'
"The sexual revolution has led to exploitation of women on a scale that we would never have imagined, never have imagined," Hawley told the crowd. "We must ... deliver a message to our culture that the false gospel of 'anything goes' ends in this road of slavery. It ends in the slavery and the exploitation of the most vulnerable among us. It ends in the slavery and exploitation of young women."
The campaign later published the full speech on YouTube.
When asked for clarification, Hawley's campaign spokeswoman Kelli Ford told the Star that the candidate's links between sex trafficking and the sexual revolution were clear enough.
"Attorney General Hawley has spoken at length about this, so I'm not sure what part was unclear," Ford said.
Meanwhile, Sykes wrote in his Facebook post that he wants to come home to a dinner cooked by his fiancée every night and wants girls to grow up to "build home based enterprises and live in homes shared with good husbands."
"I don't want them grow up into career obsessed banshees who forego home life and children and the happiness of family to become nail-biting manophobic hell-bent feminist she devils who shriek from the tops of a thousand tall buildings they are (sic) think they could have leaped over in a single bound — had men not (sic) 'suppressing them,'" Sykes wrote.
Rivals' reactions
Austin Petersen, a relatively unknown Republican candidate, hit both of his rivals over their comments.
Petersen said Hawley's comments "do nothing but foster a Todd Akin-style culture war that the GOP will lose to a formidable female incumbent." (Akin, a former Missouri congressman, lost a Senate race to McCaskill in 2012, in part because of a remark about "legitimate rape.")
On Sykes, Petersen's spokesman responded to Sykes' posting with a quote, "Never interfere with an enemy while he's in the process of destroying himself," the Kansas City Star reported.
As for incumbent McCaskill, she took a jab at Hawley's educational background in her response.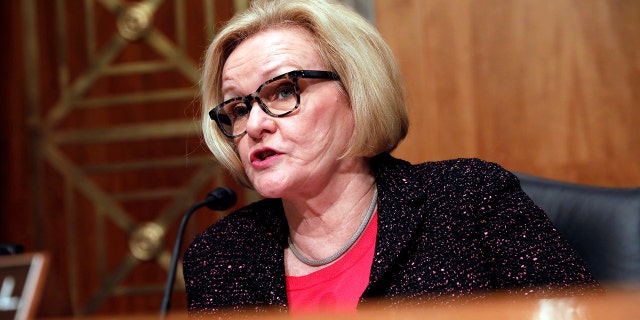 "I didn't go to one of those fancy private schools, but the history I learned in public schools & Mizzou taught me that the evidence of trafficking of women for sex goes back to before 2000 B.C. It didn't begin with women's rights and the birth control pill," she said in a tweet.
McCaskill also said that she felt bad for Sykes after he made his comments last week.
"I don't really take him seriously," McCaskill said, later adding that "if he's trying to get attention, it maybe is working."
The Associated Press contributed to this report.