Why the road to the White House runs through Cleveland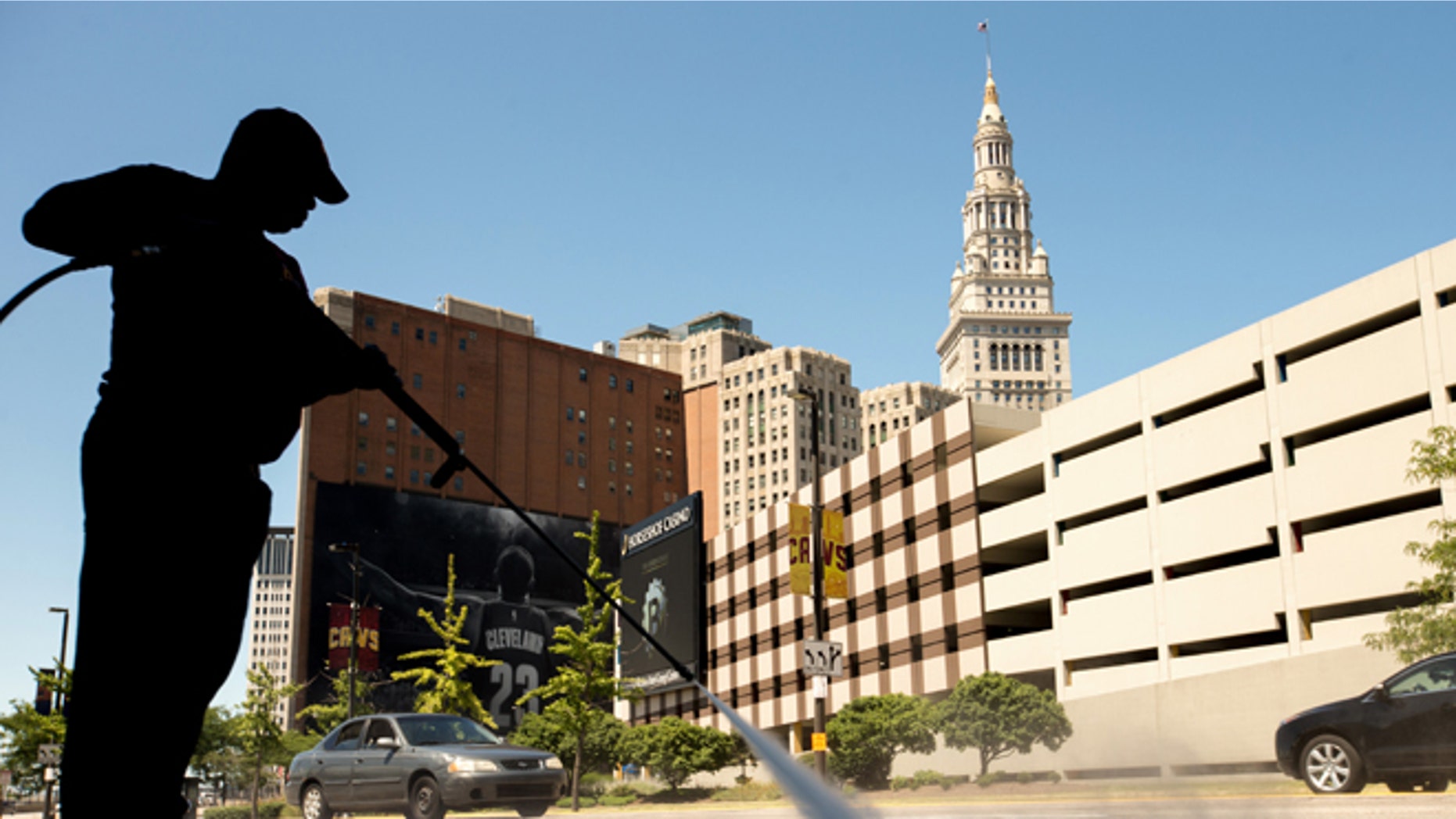 This week, all eyes are on Cleveland as it welcomes the 2016 Republican presidential candidates for the first debate of the primary season on Thursday night.  Next summer, that focus will return to Cleveland when it hosts the Republican National Convention.  And months later, on Election Day, winning more votes in Cleveland will be critical to carrying Ohio and retaking the White House for the GOP.
That means for the next 16 months, Cuyahoga County is the most important county in American politics.
Believe it or not, Cuyahoga has more registered Republicans than any other county in Ohio and we have seen in years past that failing to resonate with voters here can prove fatal to a campaign.
For example, in 2004, George W. Bush received 33% of the vote in Cuyahoga and carried Ohio, which helped secure his reelection.  But in 2008, John McCain garnered only 30% of the vote in Cuyahoga and failed to win Ohio.  And in 2012, Mitt Romney obtained the support of only 29% of voters in Cuyahoga, which wasn't enough to help him take the Buckeye State.  In other words, a difference of just three percentage points in this county can be the difference between winning and losing the state and can ultimately determine the result of a national election.
The Republican Party of Cuyahoga County is committed to opening a very real and honest dialogue with people who have turned their backs on the GOP in the past.
To reverse this trend in 2016, Republicans must show that we are serious about reaching out to voters who have not traditionally aligned themselves with our party or who may have felt alienated by the GOP in the past.  That's why, in the years since the 2012 loss, the Republican Party of Cuyahoga County has begun an initiative to engage these non-traditional voters and to let them know they are welcome inside the "Big Tent" that is the GOP.
One look at the robust field of GOP presidential contenders can give you a sense of the diversity that exists in our party today.  From a world-renowned African American neurosurgeon, to the first woman to become the CEO of a Fortune 100 company, the notion that Republicans are the party of old, white guys is long gone.
We believe our core principles that the Republican candidate will fight for in 2016: a secure America, with limited government and fiscal responsibility, will benefit all residents of Cuyahoga County, regardless of their age, gender, race or sexual orientation.  And that holds true in the other major urban centers across this nation.
Our philosophy is simple: we think every vote in every neighborhood is winnable and we will fight to earn each and every one over the course of the next year.
Of course, we understand that actions speak louder than words and that it is incumbent upon us as a party to regain the trust of non-traditional Republican voters, particularly those in urban communities.
The reasons are clear, for example, the unemployment rate for Blacks or African Americans in the United States is over 9%.  That's unacceptable and it is an important indicator of just how badly the Obama Administration has failed these communities.  But simply pointing out this President's failures is not enough.  Republicans must offer a new vision and explain how we plan to turn things around.
As part of this effort, the Republican Party of Cuyahoga County and CityGOP are hosting an Urban GOP Conference later this week in Cleveland that will bring together mayors, Members of Congress, state and local legislators and other GOP leaders from the largest cities and urban counties in our nation.
This includes Mayors RJ Berry of Albuquerque, New Mexico, Acquanetta Warren of Fontana, California, Greg Ballard of Indianapolis, Indiana as well as Congressman Mike Turner, former Mayor of Dayton, Ohio.
The Republican Party of Cuyahoga County is committed to opening a very real and honest dialogue with people who have turned their backs on the GOP in the past.  We are laying out the welcome mat for these voters because a more-inclusive party will help us win more elections, which will lead to a more prosperous nation.