Where's all the Ukraine money going? This person can help find the truth
Senate to vote on having inspector general track every single taxpayer dollar going to Ukraine
NEWYou can now listen to Fox News articles!
Over the last year, our leaders have sent a mind-blowing amount of money to Ukraine. If Congress cares about making sure that cash is well spent, they should go on record about it.
This week, the Senate will vote on my amendment to set up an inspector general to track every single taxpayer dollar going to Ukraine. Who could oppose that?
Since Russia's invasion began in February 2022, Congress has lavished Ukraine with $113 billion in aid spending – including both weapons and direct payments to the Ukrainian government. That's almost four times the annual budget of my home state of Missouri. And it doesn't look like they're poised to turn off the spigot anytime soon.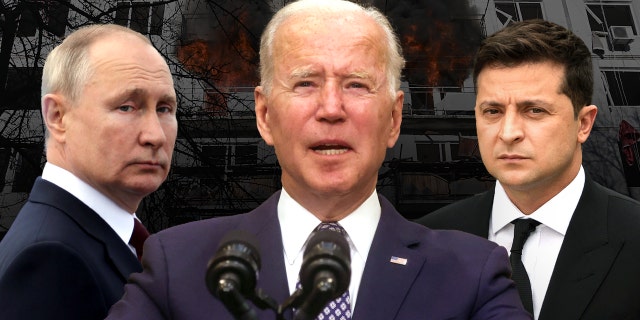 To be clear, that's the wrong call. America needs those resources elsewhere – to stop the cartels on our southern border; to deter China in the Pacific. It's long past time for our European NATO allies to step up and take primary responsibility for Europe's security. Continued spending on Ukraine isn't serving the American interest.
PUTIN'S ATTACK ON UKRAINE'S CHRISTIANS DESERVES THIS PUNISHMENT
But set that aside. Everyone – especially Washington Republicans – should at least agree that Americans deserve to know how their money is being spent.
Astoundingly, right now that isn't the case. Despite repeatedly asking for more funding for Ukraine aid, the Biden administration hasn't rigorously kept track of the money. That's right: billions upon billions of American dollars are pouring into a war-torn country without any serious oversight.
That makes no sense. In fact, it's far from clear that American aid dollars are even flowing to the battlefront.
A huge portion of U.S. assistance is provided directly to the Ukrainian government – straight cash, spent by foreign government bureaucrats. Meanwhile, just a few months ago, Ukraine dropped out of consideration for the 2030 World Cup after its sports officials were caught embezzling hundreds of thousands of dollars. Too corrupt for FIFA – the famously shady soccer authority – is saying a lot.
American taxpayers deserve better than this. Earlier this month, I introduced legislation that would create a designated government watchdog – a special inspector general for Ukraine – to track every dollar that American taxpayers have sent to Ukraine. Now the Senate will vote on it.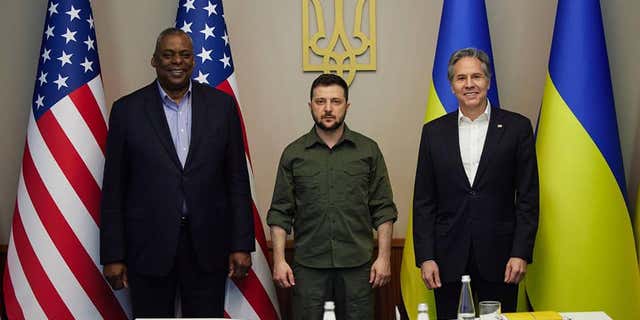 CLICK HERE TO GET THE OPINION NEWSLETTER
Right now, no single authority is responsible for overseeing our Ukraine spending. The responsibility is supposedly split between three agencies – the Department of Defense, the State Department, and the U.S. Agency for International Development. But when the buck stops with no one, there's no ultimate accountability for policing waste, fraud and abuse.
So let's change that. Let's put a single Senate-confirmed person in charge, and give them power to conduct the necessary audits, investigations and oversight. And let's insist on regular reporting to keep track of the flow of funds, the military equipment being acquired, and Ukrainian anticorruption efforts. That's the kind of toolkit we need.
We've created positions like this before. During the war in Afghanistan, Congress established a special inspector general for Afghanistan reconstruction to ensure that aid funds weren't being embezzled or misappropriated. Doing the same for Ukraine is a straightforward fix that every member of Congress should endorse. If our constituents' tax money is being stolen or misspent, Congress has an obligation to know that and take action.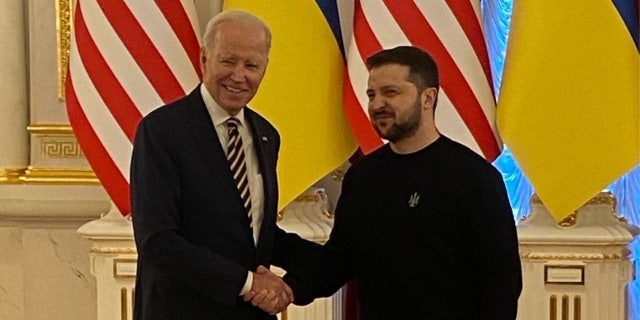 CLICK HERE TO GET THE FOX NEWS APP
It's far from clear that the conflict in Ukraine is winding down – indeed, some in Congress are already calling for more "emergency" aid. The very least we can do is pass legislation that helps us ensure that our money is serving the purposes stated in law. If the Biden administration doesn't care enough to keep tabs on American funds, then it's up to Congress to insist on it.
So far, every single American taxpayer has paid roughly $750 into the pot. Don't they have a right to know where their money is going? This week, the Senate must vote for accountability.