What Could Holder Possibly Be Thinking?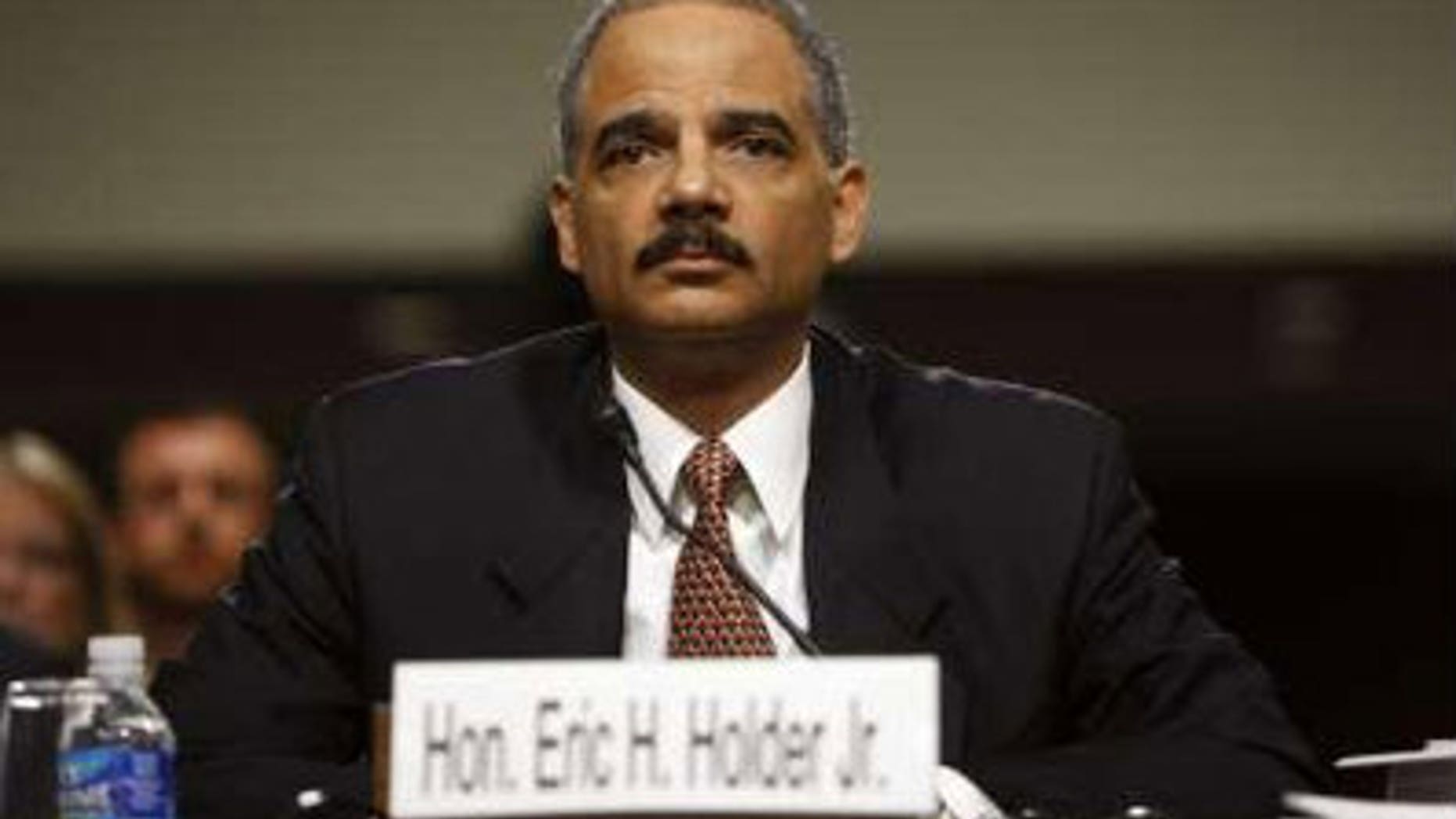 Attorney General Eric Holder's testimony today before the Senate Judiciary Committee demonstrates just how out of touch he is with the realities of prosecuting 9/11 terrorists in New York. Not only could the convictions of these suspected terrorists be in doubt but the public safety is now also at risk as a result of the attorney general's decision.

Holder claims that the terror suspects will not have access to highly sensitive information which could affect our national security. But that's very likely untrue. In fact, they probably will be able to see all of the information related to their trial. Holder's assertion assumes that the judge presiding over their trial will seal the information and only the lawyers will have access to it. In fact, if the terrorists decide to represent themselves they will be granted the same access that any of the attorneys have. -- This could severely compromise the safety of the United States.

Holder also ignores the impact that the admitted waterboarding of terror suspect Khalid Sheikh Mohammed could have on the terror trials. Not only will the statements that resulted from the "torture" of KSM be withheld from the jury but any evidence that was gathered as a result of the information we learned from his statements would also be withheld. -- This could seriously impact the government's chances of getting a conviction or a death sentence.
Holder does not recognize that he is giving the terrorists a forum from which to spout their propaganda -- as KSM has already done in past proceedings within the military tribunal system. It's very simple for KSM to turn his trial into a podium for his anti-American rhetoric. All he has to do is to act as his own lawyer something other terrorists have already done at trial. Holder is also ignoring the reality that if KSM speaks in a federal courtroom in New York City -- as opposed to speaking at a military tribunal -- there will be instant media coverage sent around the world.

But the most outrageous statement the attorney general made today was to allege that the trials of the 9/11 conspirators should be held in New York because most of those killed in the attack were civilians. Holder seems to ignore the attack on the Pentagon, a military installation, which was also hit on 9/11 and where military personnel were also killed. Holder's position sends a terrible message to terrorists: If they kill civilians instead of military personnel they will have a better chance of getting acquitted since they will be tried in a U.S. federal court instead of at a military tribunal.

It is a shame that the Obama administration is turning a blind eye to the realities of the situation. They are not only making a statement by having the trial in New York. They are putting the lives of New Yorkers, such as myself and my family, and others in this country, at risk. I would hope that they would reconsider their decision although, unfortunately, that is unlikely at this point.

Annemarie McAvoy is a former federal prosecutor. She currently is a consultant. She teaches Anti-Money Laundering and Terrorist Financing at Fordham Law School in New York City.