Trump's support of prison reform shows he wants to work with Democrats on a bipartisan basis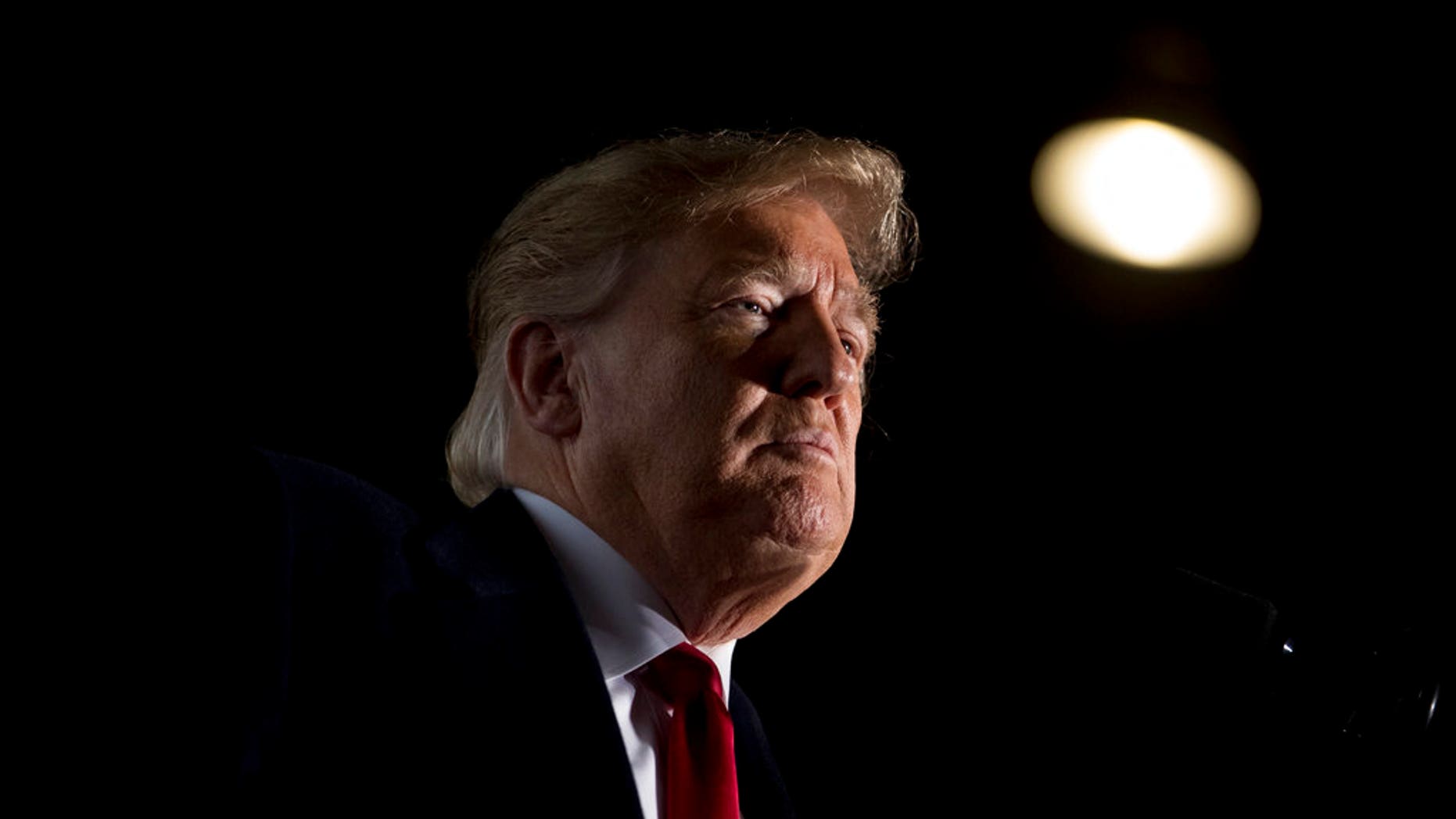 President Trump's announcement Wednesday that he will support a bipartisan prison reform bill shows he wants to make deals with Democrats after they take control of the U.S. House in January so he can continue his record of achievement on behalf of the American people.
White House Senior Advisers Jared Kushner and Ivanka Trump are among top Trump administration officials who have laid the groundwork for bipartisanship in an era of divided government – a rare feat indeed.
House Democrats will face a choice at the start of the new year: legislate or investigate. Do they want to work with the president and Republicans in Congress to solve problems? Or do they want to spend the next two years in bitter partisan warfare as part of the anti-Trump "resistance."
Following their gains in last week's midterm elections in House races, Democrats have discussed using their newfound power in the House majority to obstruct and resist the Trump agenda – focusing on investigations, subpoenas, and attempts to impeach the president.
But these tactics are not the only option facing House Democrats. They can serve their constituents far more effectively by a strategy of cooperation rather than confrontation in dealing with President Trump and Republicans, who will maintain their Senate majority in 2019.
Consider the wide array of issues President Trump and Democrats can find common ground on in addition to prison reform. These issues include expanding paid family leave, improving and expanding our nation's infrastructure, immigration reform and increased border security, lowering prescription drug costs and much more.
While Democrats and Republicans don't agree on how to meet these challenges, they agree federal action is needed. That sets the stage for President Trump, long known as a master dealmaker, to negotiate bipartisan compromises.
On all of these issues, President Trump has extended a hand to Democrats – a hand that has often been rejected.
On prison reform, for example, Kushner spearheaded bipartisan legislation authored by Democratic Rep. Hakeem Jeffries of New York and Republican Rep. Doug Collins of Georgia.
The First Step Act, which Trump said Wednesday that he supports, aims to reduce the number of prisoners who wind up back in prison for new offenses after they are released; promote early release when earned; and ban the shackling of pregnant prisoners, among other reforms. These are all measures Democrats have previously supported.
Though several Democrats voted for the prison reform measure in the House and Van Jones' criminal justice reform group endorsed the First Step Act, dozens of prominent civil rights groups sat on the sidelines and criminal justice reform advocates like Democratic Sens. Cory Booker of New Jersey, Dick Durbin of Illinois, and Kamala Harris of California issued a statement in opposition after the House passed the legislation.
In spite of this opposition, the First Step Act still serves as a prime example of bipartisan reform. For starters, Democrats have been calling for these very measures for decades. While Durbin has finally come around to a renegotiated Senate version of the bill, Booker still remains undecided.
As for Republicans, the First Step Act is a commonsense reform measure, striking the appropriate balance between fairness and safety and receiving the endorsement of the Fraternal Order of Police (FOP) – America's biggest police organization.
"We have a bill that will make our streets and neighborhoods safer," FOP President Chuck Canterbury said. "Our police will be better protected and improve the ability of our criminal justice system to effectively rehabilitate offenders."
The First Step Act awaits a vote in the Senate, where it has languished for months and currently is being renegotiated. Despite the long uphill climb, the bill could be a marquee bipartisan achievement should Democrats stand alongside Republicans.
On the effort to pass legislation mandating paid family leave – an effort led by Ivanka Trump – Democrats have a golden opportunity to see their decade-long talking point become a reality.
Though typically mentioned on Democratic debate stages, President Trump floated the idea of paid family leave during the Republican primaries and became the first GOP nominee to present a detailed plan for paid leave. President Trump then included paid family leave in two of the federal budgets he proposed to Congress.
In addition, Sen. Marco Rubio, R-Fla., authored a bill while Sen. Bill Cassidy, R-La., held hearings on paid family leave proposals.
All this shows that Republicans have worked to make paid family leave a reality and change the fact that the United States is the only industrialized nation without paid family leave. Now it is up to Democrats to turn promises into reality.
Conventional wisdom suggests that divided government means stagnation and a halt to the legislative process. But President Trump is unconventional, offering post-partisan areas for compromise and leaving Democrats at a crossroads: legislate or investigate.
According to Axios, Democrats have compiled a list of "at least 85 Trump investigation targets." At the moment, Democrats appear dead-set on investigations, prioritizing getting President Trump's tax returns and looking into unproven allegations about him above addressing health-care costs, deteriorating infrastructure and other important issues facing our nation.
It does not have to be this way. Rather than focusing on depriving President Trump of bipartisan wins, Democrats ought to focus on winning for the American people – delivering much-needed change in areas where we can work together.
In the era of President Trump, divided government can work on behalf of the American people. It remains to be seen, however, whether Democrats will focus on trying to hurt the president instead of trying to help the American people they were elected to serve.