The truth about Obama's green dreams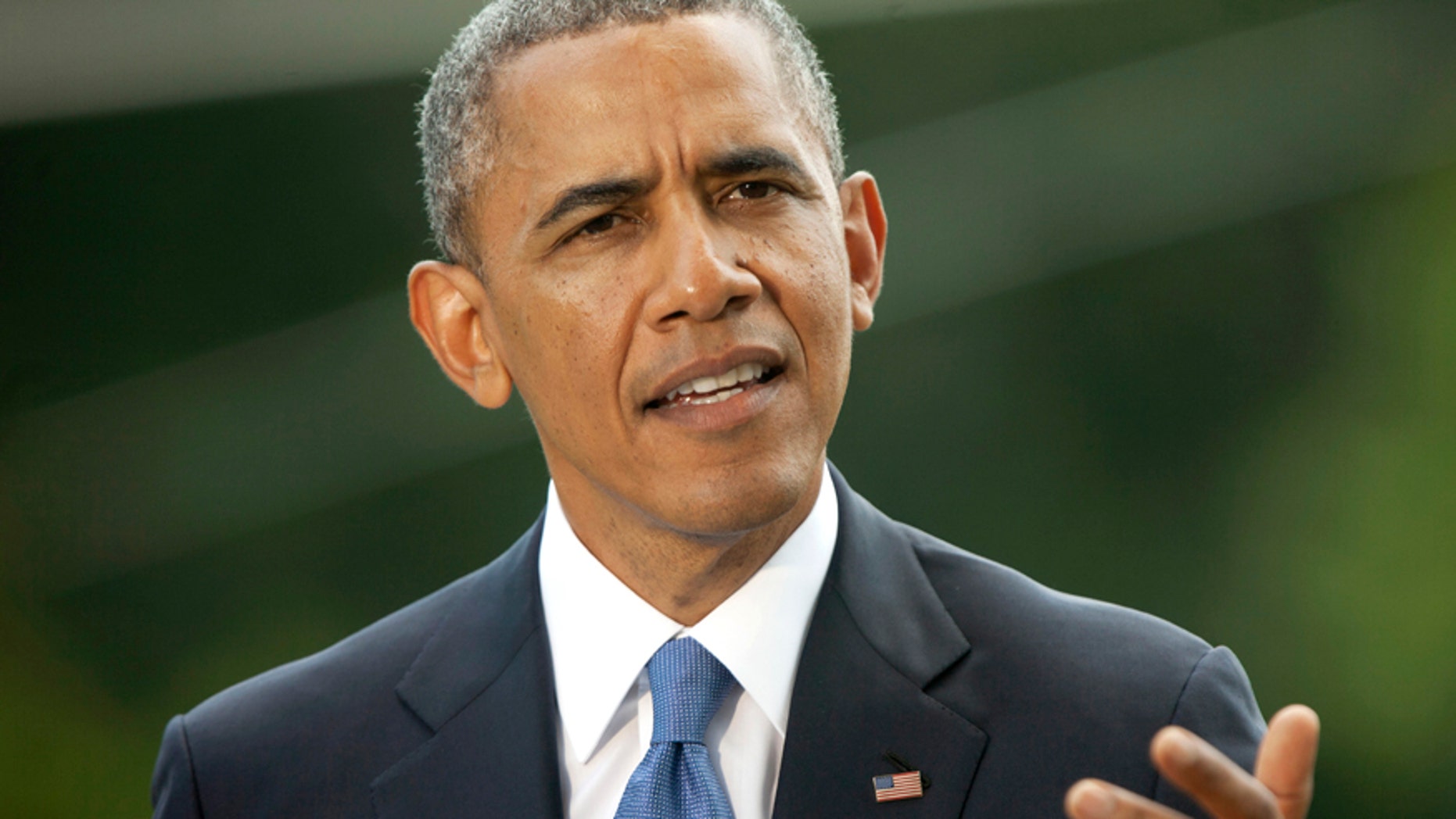 In 2009, President Obama traveled to the United Nations Climate Change Conference in Copenhagen and announced at the Climate Change Conference that the United States would reduce our CO2 emissions 17 percent below 2005 levels by 2020 and 83 percent below 2005 levels by 2050.
The president did not consult with the Congress or any other job creating groups, but committed the citizens of America to his arbitrary goals. Acting unilaterally, by regulation and executive orders, has become commonplace with this administration.
[pullquote]
President Obama's Environmental Protection Agency has been aggressively churning out regulations. Since 2009, EPA has finalized or proposed over 100 greenhouse gas regulations, spanning over 3,500 pages in the Federal Register. This does not include the future regulations on refineries, industrial boilers, cement kilns, farms, and all other entities not exempted by the tailoring rule.
The president's extreme actions to fulfill his international climate change commitments are, and will, contribute to sluggish economic growth in America.
Economic growth has been anemic since he was elected, in fact, GDP in the United States decreased by 1% during the first quarter of this year. Just yesterday, I met with a group representing industrial boilers and they informed me of a number of plants being closed because of the so called "Boiler MACT Regulation" adopted by the EPA a few years ago.
Surely the president is aware that as of April 2013, emissions from energy sources are the lowest they have been in 20 years. America does not have to take a back seat to any country in the world when it comes to comparing clean air. Yet, the president is still not satisfied and his actions will require unreasonable, and in many cases, unachievable standards that are more stringent than any other country in the world.
The most recent regulation proposed by EPA to set emission standards for existing coal powered plants will force states to fundamentally alter the way electric utilities generate power to serve its consumers. Since states will be unable to achieve the emission standards through technological or operating improvements, they will be forced to require wholesale changes to how the utilities provide electricity.
For the first time, EPA is dictating the best "mix" of electricity generation. The best mix would require coal generators to improve efficiency by an arbitrary percent selected by EPA, natural gas generators would be required to run their units 70 percent of the time (a run rate that only 10 percent of gas units meet today), utilities nationwide would be required to expand their use of renewable resources whether there is a renewable mandate in the state or not, and customers would be required to reduce their electricity consumption by an amount to be determined by EPA. This draconian proposal is unlike anything ever proposed, resulting in a dictatorial EPA that is mandating matters that have always been reserved to the states.
The president's power plant proposal aims to effectively end coal use in America. The regulation affecting new coal plants has mandated such a stringent emission standard that commercially viable technology to meet the standard does not exist, resulting as a de facto ban on the construction of new coal-fired power plants in America.
The regulation affecting existing plants will require a significant number of plants to close and layoffs, and no one knows the impact that will have on electricity prices and reliability to our grid.
I would be the first to admit that no one is excited right now about building a new coal-fired power plant with natural gas prices being as low as they are. However, I do believe that we should have the flexibility to build a new coal fired power plant in America if natural gas prices rise to a point that it affects our ability to compete in the global marketplace.
The market should be allowed to work its will. Even Europe started building new coal plants and expanded the use of coal when natural gas prices coming from Russia started to escalate. In fact, the Europeans imported 53% of our coal exports in 2013 to help control escalating electricity prices. However, President Obama's extreme policies will deny the American people the flexibility to respond the way they did in Europe.
Most of us agree with the proposition that we need an "all of the above" energy policy for America. The president claims to support such a policy, but his actions speak louder than his words when he is making it more and more difficult to use fossil fuels, which provide the base load of our power sources here in America.
Mr. Robert Bryce, a senior fellow at the Manhattan Institute, recently wrote an article, "Dreaming the Impossible Green Dream," where he points out that many environmentalists want to reduce the use of fossil fuels by 20 fold. Citing a BP Statistical Review of World Energy, Bryce writes, "Global hydrocarbon consumption is 218 million barrels of oil equivalent energy a day…Reducing that by a factor of 20 would cut global hydrocarbon use to the energy equivalent of 11 million barrels of oil a day, roughly the amount of energy now consumed by India, where 400 million people lack access to electricity."
Bryce goes on to question what would happen if we relied solely on renewables such as wind and solar to support our projected increase in electricity use, and highlights that "global growth in electricity demand would require the installation of 280,000 megawatts of new wind-energy capacity every year…[That] would require 108,000 square miles (an area nearly the size of Italy) with wind turbines every year." And to rely directly on solar, he refers to Germany's solar capacity -- the largest in the world at 33,000 megawatts -- saying "…the world would have to install about 16 times as much photovoltaic capacity as Germany's entire installed base," and that would be every single year. Such scenarios are neither achievable nor reasonable, but the president refuses to wake up and face reality.
EPA Administrator Gina McCarthy summed up the views of this administration when she testified before the Energy and Power Subcommittee last year. She said, that her agency does not measure whether its regulations will actually affect future climate change, it is simply part of an "overall strategy" to demonstrate global leadership.
In other words, President Obama wants to be viewed as the most aggressive world leader in countering climate change regardless of the costs and consequences of his policies.
Mr. President, we ask you to consider the impact of these extreme policies on the American people and our economic growth. However well intentioned these green ambitions and dreams may be, it is the hardworking Americans living in the real world that will have to bear the brunt of these failed policies.
I intend to do everything I can to make sure the American people know the truth about these regulations.