Texts Cause Wrecks – And They Can Wait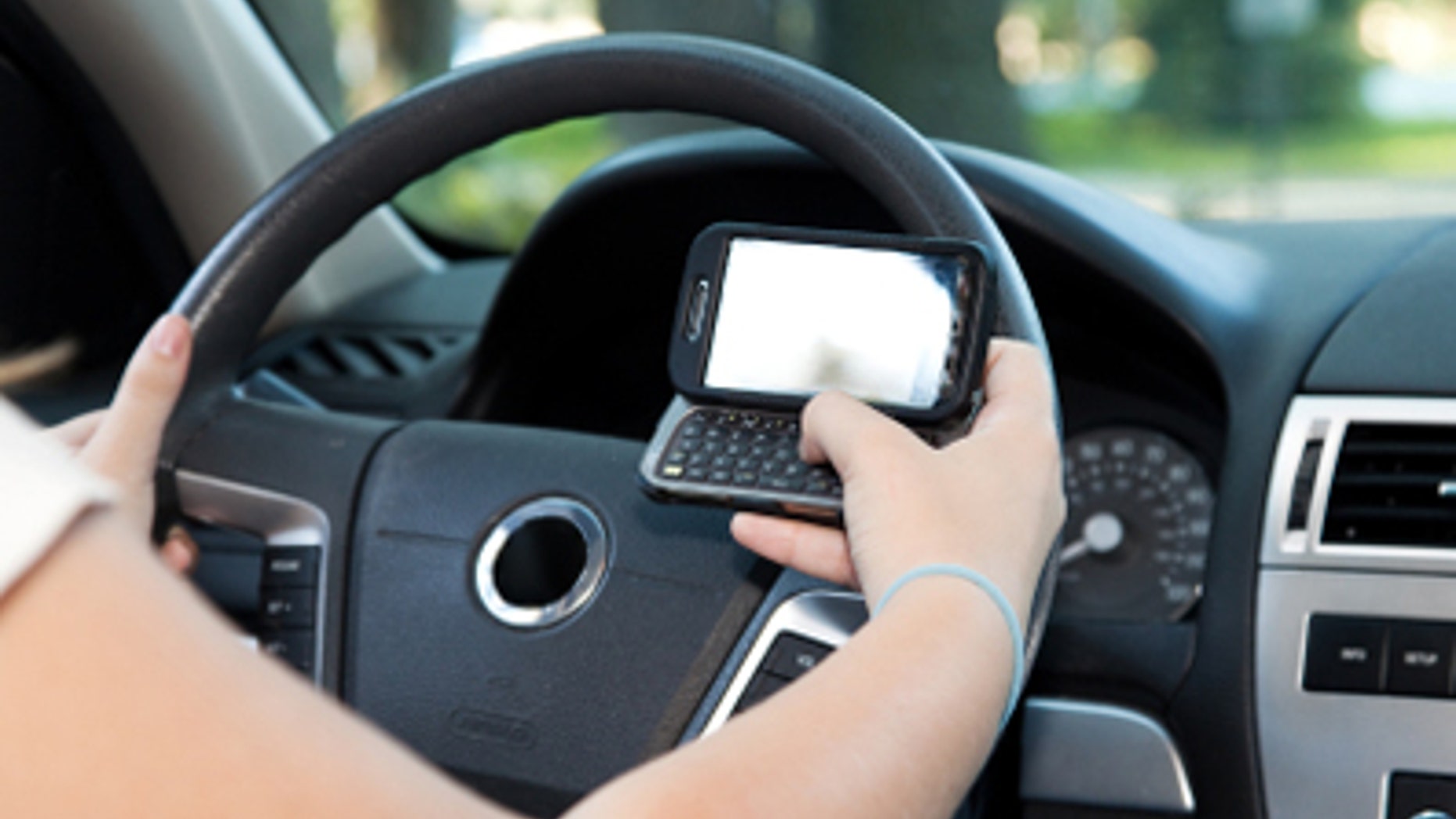 "By prevailing over all obstacles and distractions, one may unfailingly arrive at his chosen goal or destination." Christopher Columbus once said that – which makes me think he might have been texting when he headed off for India in search of gold, got lost, and ended up in the Americas.
If he was texting on that trip, he probably wouldn't have even made it to the Bahamas because the Niña, Pinta, and Santa Maria would have crashed into each other. Which brings me to modern times and, come to think of it, the only vehicle on the road that I haven't seen the driver texting while trying to navigate has been a ship!
As I passed the truck, I saw the driver texting. Really, was whatever he was texting so urgently important that he put my family in danger?
Last weekend, I was on the beltway in Washington, DC, driving my family to the grandparents' house and watched an enormous truck carrying dangerous materials swerve from lane to lane like an Axl Rose impersonator doing his patented snake move. As I passed the truck, I saw the driver texting. Really, was whatever he was texting so urgently important that he put my family in danger?
This past week I was walking my dog and a minivan with seemingly bad intentions was headed to me.  I jumped out of the way and yanked my dog to safety. In disbelief I saw a suburban mom texting with three kids ironically strapped in their safety seats. Who was she texting?  I mean, basically her entire family was in the vehicle!
And yesterday morning as I was walking to work, I came upon the scene of an accident where a car was teeter-tottering right on top of a raised median.  I asked the officer what happened and he said – with a tone implying this wasn't the first time – "Another kid that just had to text while she was driving."
Hopefully, that teen driver will learn a lesson since she was able to walk away from the accident.  Many are not that lucky. The number of deaths and life-changing accidents for young drivers who text is eye-popping, and the most tragic statistic is 11 teen deaths a day.  A day.
In addition:
• 25 percent of all accidents, a total of 1.6 million a year, are related to texting while driving (according to the National Safety Council)
• 330,000 injuries annually are related to texting while driving (according to the Harvard Center for Risk Analysis Study)
And as Latinos, it's important to deliver the message of the dangers of texting while driving because we are among the nation's leaders in mobile phone use.
Considering the Latino population skews more than 10 years younger than the rest of America and younger age groups lead the way in texting, it shouldn't be a surprise. What is surprising, however, is the tendency of Latino youth to text and drive compared to other segments of the population. Although 97 percent of teens state that texting and driving is unsafe, 78 percent of Latino teens say the practice is common among their peers and 54 percent admit to texting and driving compared to about 41 percent of Whites and African-American youth.
It's time to take action.  And who better, than a wise Latina mama …
During an event my organization hosted, a young woman in our network named Carolina Peña sat next to her mother Marta Bohorquez, who had been all over her about texting and driving.  At the event, Marta came across promotional materials saying "It Can Wait," referring to a campaign to end texting and driving (www.itcanwait.com) and she helped herself to a bumper sticker. The next morning, Carolina posted a picture on her Facebook page of the It Can Wait sticker on her steering wheel, which her mother pasted as a reminder to not text when Carolina was behind the wheel. And it's worked.
Martha is now getting other parents involved in trying to keep their children safe – and my children safe, who might be in the car next to them.
As a parent and the head of a national organization with a network of tens of thousands of young Latinos aged 16–30, I applaud Martha and believe we need to have the same energy that we had a generation ago with drinking and driving.  Actually, according to the National Highway Traffic Safety Administration (NHTSB), texting while driving is considered six times more dangerous than driving while intoxicated.  We would not tolerate seeing the truck driver, the minivan mom or the teen driving down the road swigging from a bottle of booze – and we shouldn't tolerate them driving while texting.