Supreme Court and Holt v. Hobbs: Religion in the public square and the prison yard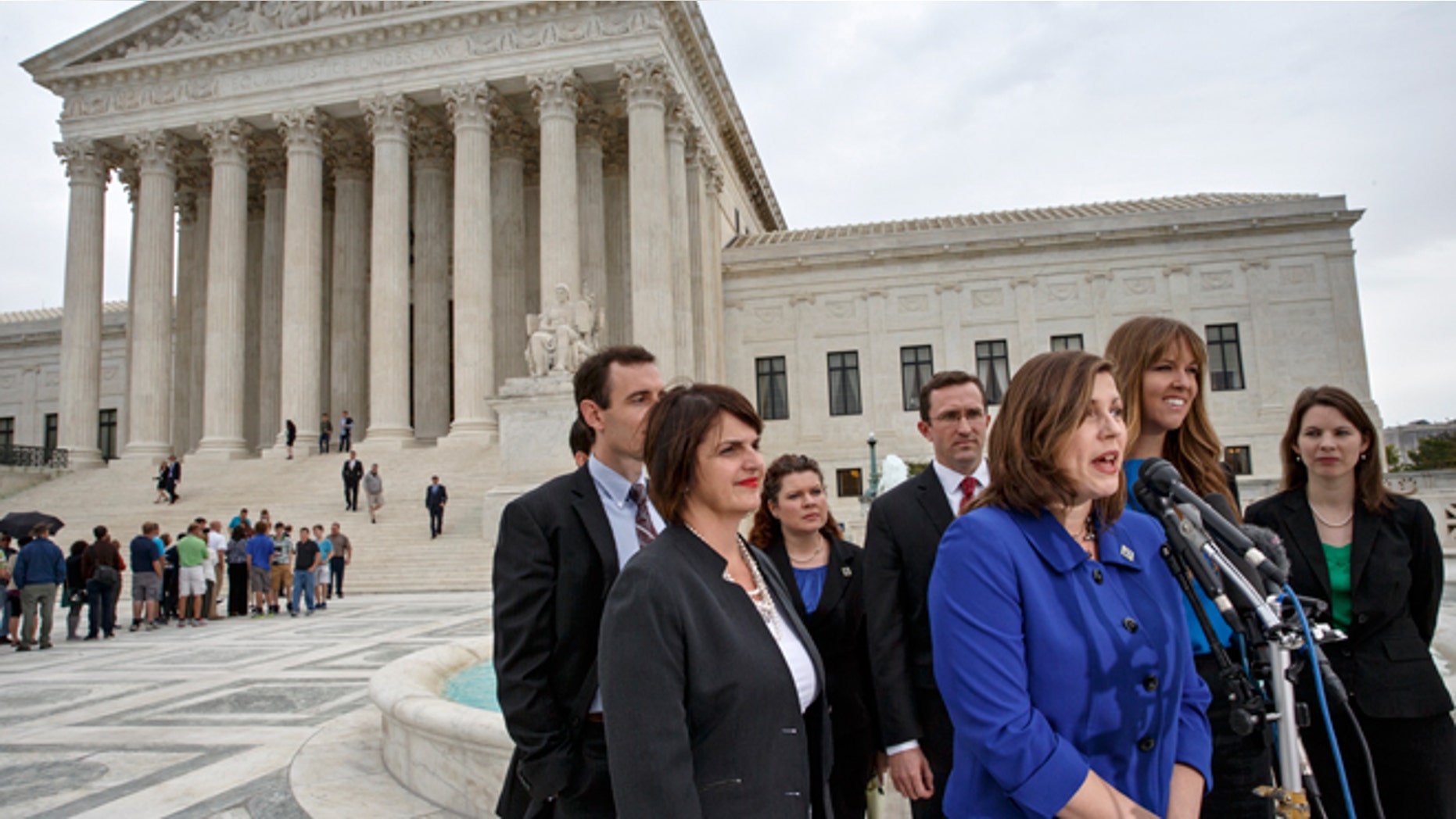 Tuesday, the Supreme Court heard oral argument in Holt v. Hobbs, a case pitting the Arkansas Department of Correction against an inmate who seeks to grow a half-inch beard in accordance with his religious beliefs.
Though the facts appear small and particular – one inmate, one Muslim tenet, one half-inch beard – the legal issue is of enormous importance to the priests, preachers, rabbis, imams, and volunteers who do the hard work of prison ministry.  And because faith-based prison ministries are an attractive, efficacious, and cost-effective means of reducing criminal recidivism, the legal issue is of enormous importance to all Americans – regardless of religious belief or disbelief.
         
Reduced recidivism, reduced costs
Religious programs for inmates are not only among the oldest but also among the most common forms of rehabilitative programs found in prisons today.  This high prevalence of use is confirmed by the United States Department of Justice, which reports representative data on America's prison population.
Among all other types of personal enhancement programs offered in prison, religious programs attract the most participants: 32 percent of the sampled inmates reported involvement in religious activities such as Bible studies and church services, while just 17 percent reported that they had been involved in secular counseling. This national survey verifies what many correctional professionals and volunteers have observed for years: many inmates gravitate to religious programs.
Religious programs are not only attractive – they are also highly efficacious and cost effective.
Over the last two decades, social scientists have performed a series of studies measuring the efficacy of faith-based prison programs. These studies show that moderate participation in religious programs is one of the most statistically significant factors in reducing the recidivism rate of released criminals.
For example, a 1997 study of Prison Fellowship Ministries in four New York prisons found that inmates who attended at least ten Bible studies prior to release were 27% less likely to recidivate one year after release. Seven years later, a follow-up study on the same New York inmates found a 14% to 21% lower recidivism rate in the second and third year of release.
The results are even better when prisoners participate in religious programs that require a larger investment of time.  Inspired by the success of its volunteer programs, Prison Fellowship Ministries launched the InnerChange Freedom Initiative Pre-Release Program ("IFI") in two states with very different political and religious cultures: Texas and Minnesota. These programs can last up to two years in length.
In Texas, an independent auditor found that IFI graduates were 32.7% less likely to be arrested, 28.3% less likely to be incarcerated, and had a 16.3% lower overall recidivism rate within two years of release.
The Texas IFI program was funded by Prison Fellowship Ministries, which spared Texas taxpayers at least $1.45 million in rehabilitation program costs.  This does not factor the considerable cost-savings to taxpayers as a result of reduced recidivism.
In Minnesota, an independent auditor found that the IFI program reduced recidivism by 26% for re-arrest, 35% for re-conviction, and 40% for re-incarceration for a new offense.  A 2013 cost-benefit study was also published on the Minnesota IFI program and found it saved taxpayers approximately $3 million in its first six years – almost $8,300 per inmate.
Wardens want what most Americans want – safe prisons and prisoner rehabilitation programs. But shrinking budgets have caused correctional professionals to increasingly look to prison ministries to insure that rehabilitative programs do not disappear altogether. Several states are considering or have already implemented privately funded prison seminary programs – including California, Georgia, Illinois, Louisiana, Mississippi, Texas, and West Virginia.
RLUIPA
In Holt v. Hobbs, the Supreme Court must decide if the Arkansas Department of Correction's prohibition on half-inch beards violates the federal Religious Land Use and Institutionalized Persons Act ("RLUIPA").
When Congress enacted RLUIPA, it weighed the benefits of religious exercise for prisoners against the burdens placed on prison administrators.  Congress expressly determined that the scales tipped in favor of providing broad protection for the "religious exercise" of prisoners like Gregory Holt – and the priests, preachers, rabbis, imams, and volunteers who engage in prison ministry.  As explained in the Joint Statement of Senators Hatch, R-Utah and Kennedy, D-Mass.:
"Whether from indifference, ignorance, bigotry, or lack of resources, some institutions restrict religious liberty in egregious and unnecessary ways….  [I]nadequately formulated prison regulations and policies grounded on mere speculation, exaggerated fears, or post-hoc rationalizations will not suffice to meet the act's requirements."
If RLUIPA is interpreted in such a narrow way that Gregory Holt is prohibited from having a beard for religious purposes – even though such beards are permitted for medical reasons – then Congress's express purposes in enacting RLUIPA are thwarted and prisoners will be discouraged from seeking the religious help that is proven to help so many.
Finally, it should be noted that RLUIPA is unexceptional.
Our nation was founded by religious dissenters who fled statist persecution and ratified a First Amendment that guarantees the Free Exercise of religion for all, giving rise to the proud American tradition of conscientious objection: pacifistic Mennonites willing to serve but not kill; Roman Catholic physicians willing to save life but never take it; Jewish butchers willing to serve the general public but never serve pork; Sikh soldiers willing to wear the uniform but not remove their turban; and, soon, Southern Baptist military chaplains willing to forfeit their lives but not the Gospel truth of marriage.  All have a place in our crowded, noisy, and contested public square – and, under RLUIPA, so does the prison minister.
Matthew J. Kacsmaryk is Deputy General Counsel for Liberty Institute, former Assistant United States Attorney for the Northern District of Texas. Justin E. Butterfield is Senior Counsel for Liberty Institute.