Rep. Lou Barletta: Why do we let China control our everyday lives?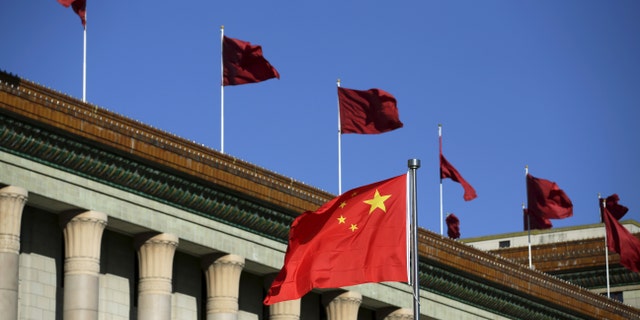 NEWYou can now listen to Fox News articles!
One of the biggest threats to the American way of life isn't something you hear about on television or read about in the newspaper. But it has far reaching impacts on everything from our national security to our cell phones. I'm talking about rare earth elements – more commonly known as REEs – which, believe it or not, we are almost completely reliant on China for.
Today, China controls almost all of the world's supply of REEs, which are used in items that Americans use everyday like cell phones, computers and cars, not to mention many of the major weapons systems the U.S. military relies on for our national security.
Last year, China produced more than 80 percent of the world's REEs. And, from 2013 to 2016, China accounted for 78 percent of all REE imports into America. In North America alone, these materials support more than $329 billion of economic output.
Over the past few months, we've seen firsthand how China is more than willing to use its trade dominance as a weapon against us, leveraging critical materials, threatening jobs, and endangering our national security.
And we know that China is not above using REEs as a bargaining chip. In 2010, it temporarily stopped exporting these materials to Japan during a territorial dispute.
Our reliance on China for REEs has become such a threat to national security that even the Pentagon has voiced its concerns about it.
Earlier this month, the Department of Defense presented President Donald Trump with a report highlighting the vulnerabilities of our nation's defense manufacturing and industrial base. Low and behold, one of the report's greatest concerns was China's indisputable control over the supply of critical materials vital to our national security, including REEs.
We cannot allow this unhealthy dependence on China to continue. The good news is we have a large supply of REEs right here in the United States, tucked away in Pennsylvania's anthracite coal, which has been mined commercially in the northeastern part of the state for more than 150 years.
Studies have shown that the Appalachian coal fields in Pennsylvania contain some of the highest concentrations of REEs in the country. And researchers have found ways to extract REEs from Appalachian coal byproducts that are more environmentally friendly than traditional methods and require less energy.
In my own district, we secured funding for a pilot project that is currently looking into the possibility of extracting REEs from the waste product of ongoing mining operations. Now more than ever, we must make significant investments in domestic REE extraction research and projects that can end our reliance on China.
I'm pleased to see these priorities were included in the Pentagon's comprehensive review of our nation's defense manufacturing and industrial base. We must continue to strengthen our domestic production of these critical materials. In doing so, we can strengthen national security, bring good-paying jobs back to the U.S., and grow our booming economy.