Recognize The Borinqueneers Ahora!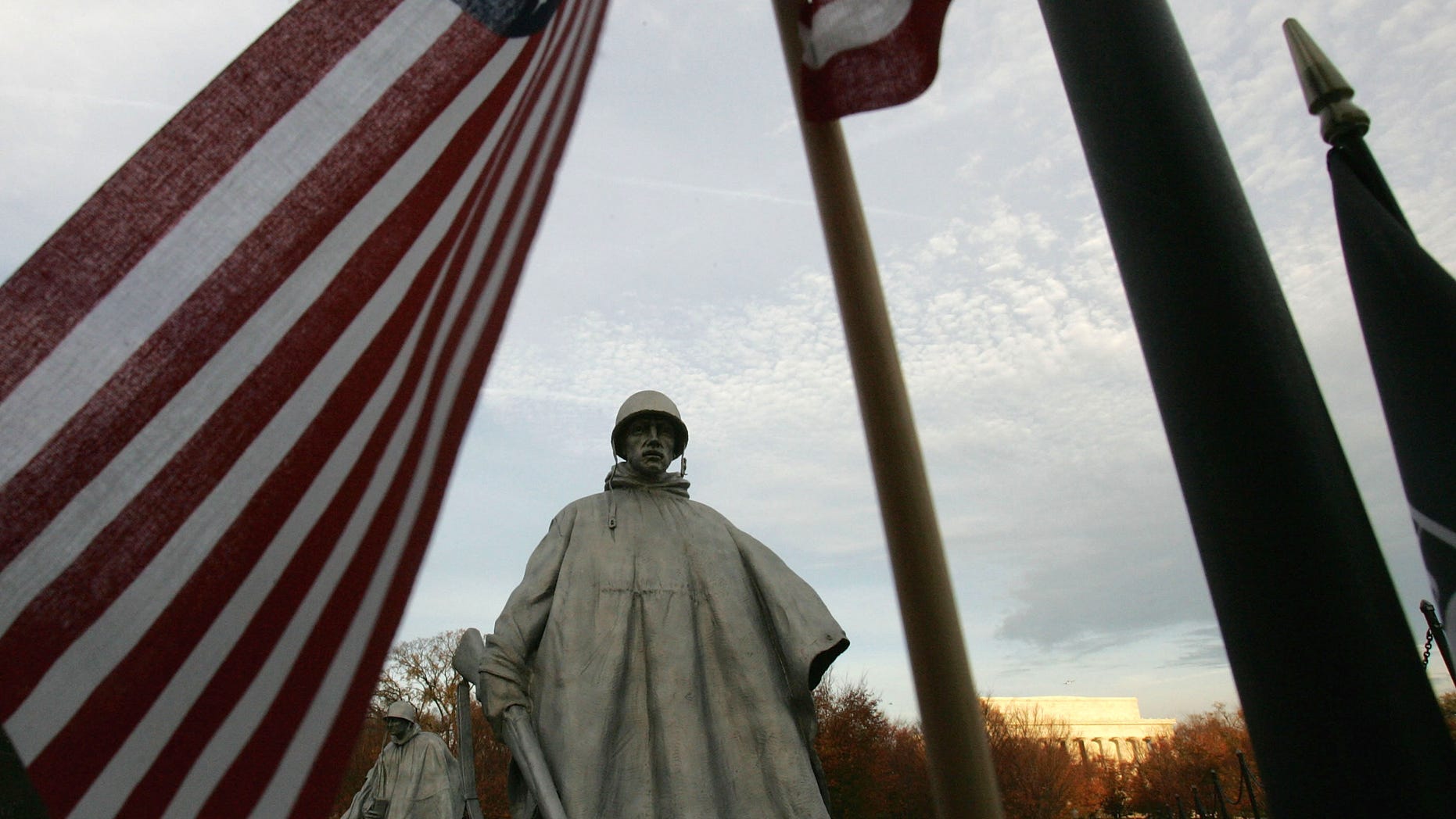 Similar in nature to the famed Tuskegee Airmen and other segregated U.S. military units, the 65th Infantry Regiment Borinqueneers were the largest and longest-standing segregated unit in U.S. history. Last week, I was very saddened to hear the news of the death of another 65th Infantry Regiment Borinqueneer veteran, Arcadio Torres, who was 87 years old. I really wish that he was able to hang on long enough to receive the proposed and well-merited Congressional Gold Medal along with his other remaining living Borinqueneer brothers-in-arms.
In the 237-year history of the Congressional Gold Medal, only one has been awarded to a Latino-American, and that was 40 years ago.
Earlier this year I had the pleasure and honor of spending some time with Don Arcadio at a Borinqueneers Congressional Gold Medal Alliance event in Massachusetts. There, he was presented with his Combat Medic pin, a decoration that he hadn't received more than 60 years ago in Korea during his battlefield service with the illustrious Borinqueneers, the Latino, segregated U.S. Army unit that hailed from Puerto Rico. Seated in a wheelchair, Don Arcadio said that he was ready to defend the cause of freedom again if necessary.
Don Arcadio's recent passing further underscores the need to expedite the passage of the Borinqueneer Congressional Gold Medal bills now in Congress. Like the Tuskegee Airmen, Navajo Code Talkers, Nisei Soldiers, and Montford Point Marines who were all recognized with the Congressional Gold Medal, the Borinqueneers overwhelmingly distinguished themselves in battle while enduring the additional hardships of segregation and discrimination. The youngest of these remaining Latino-American heroes are in their 80's and 90's, having served in the Korean War, 60 years ago or more.
A nationwide, non-partisan, all-volunteer group, the Borinqueneers Congressional Gold Medal Alliance has been advocating the awarding of the medal since late last year. Made up of veterans, Latino-Americans, and like-minded patriots, the organization has worked closely with members of the U.S. Congress to encourage the introduction and support of this special bipartisan legislation, which requires co-sponsorship by two-thirds of each chamber for passage.
The U.S. House of Representatives bill, introduced this spring by Reps. Pedro Pierluisi (D-PR) and Bill Posey (R-FL), H.R. 1726, currently has 83 of the required 290 co-sponsors. The U.S. Senate bill, S. 1174, introduced in June by Sen. Richard Blumenthal (D-CT), has 14 of the necessary 67 co-sponsors.
Even though this will be a first for many of us, the alliance is asking everyone to immediately contact their one U.S. House of Representatives member and their two U.S. Senators to request their co-sponsorship of the bills that would award the Congressional Gold Medal to the Borinqueneers.
Information on how to identify and quickly and easily contact your Congressional representatives via phone calls or their email web forms is available on the Borinqueneers Congressional Gold Medal Alliance website at www.borinqueneers.org.
Please do this ahora!
Among the national organizations supporting this important initiative are Vietnam Veterans of America (VVA), League of United Latin American Citizens (LULAC), Military Order of the Purple Heart (MOPH), American GI Forum (AGIF), and National Puerto Rican Coalition (NPRC).
Here is an excerpt from the bills to award a Congressional Gold Medal to the 65th Infantry Regiment, known as the Borinqueneers (U.S. House of Representatives H.R.1726 and U.S. Senate S.1174):
"(22) Beyond the many hardships endured by most American soldiers in Korea, the Regiment faced unique challenges due to discrimination and prejudice, including:
(A) the humiliation of being ordered to shave their moustaches 'until such a time as they gave proof of their manhood';
(B) being forced to use separate showering facilities from their non-Hispanic 'Continental' officers;
(C) being ordered not to speak Spanish under penalty of court-martial;
(D) flawed personnel-rotation policies based on ethnic and organizational prejudices; and
(E) a catastrophic shortage of trained noncommissioned officers."
During the Korean War, 2,771 Borinqueneers earned Purple Hearts; 750 of them were killed in action and more than 100 are still missing in action. They never came home. Those who did were never the same.
I think that it's also important to note that in the 237-year history of the Congressional Gold Medal, only one has been awarded to a Latino-American, and that was 40 years ago.
Follow us on twitter.com/foxnewslatino
Like us at facebook.com/foxnewslatino