Pastor: How to rebuild – in faith and in life – when change looks impossible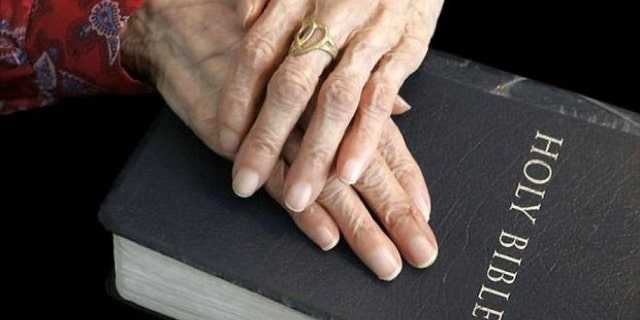 NEWYou can now listen to Fox News articles!
It was February 20, 1986, in Marysville, California, where I had been pastor to the small congregation of Feather River Baptist Church for five years. My wife, Chaundel, had just finished cleaning our house for a women's ministry meeting, so I decided to take her out for a fine dining experience at Carl's Jr.
As we drove over the bridge into town, we noticed that the waters were still filling the river to the very top of the levees. A warm winter rain had hit the nearby Sierra Nevada Mountains, melting much of the snowpack and swelling the lakes and rivers to capacity.
After ordering and sitting down to eat at the restaurant, we saw that people were getting up and leaving in a hurry and went to ask at the counter what was happening.
"A levee broke," we were told, "but you don't have to worry because it's on the other side of the river."
"We do have to worry," we said. "We live on that side of the river." The water rushed through the broken levee and destroyed the mall and businesses that were closest to the break. Then it flooded all that was in its path as it spread through the entire town.
Our home, our church buildings, and many of our members' homes were destroyed, under up to nine feet of water. It's never a good thing to see your house in the lead story for NBC's nightly news program. All Chaundel and I had left were the clothes on our backs and the car we were driving. We drove our Chevy to the levee, and the levee was dry!
I remembered a book in the Bible that is entirely about putting something together again: the book of Nehemiah.
It's easier to have some perspective many years later, but I can still remember feeling my hands shake with the adrenaline reaction to a circumstance that immediately changed everything. We had the work of rebuilding our house in front of us. And we had the more difficult work of leading a church of people who all needed to rebuild.
People asked us if we were just going to close the church because the building had been destroyed. Of course not! The church is not a building; it is the people—and thankfully, no one had died in this flood that destroyed so much property.
As I thought about what I would say to encourage these people I loved as they began to rebuild, my mind went to Scripture. The Bible is God's love letter to us, and it shows us how to face the best and the worst of life. I remembered a book in the Bible that is entirely about putting something together again: the book of Nehemiah. Nehemiah was a government leader who rebuilt the wall of Jerusalem after it had fallen into ruin.
As I began to read through this book again with a laser focus on what it taught about how to put things together again, I was amazed at the principles so clearly exemplified by Nehemiah. As these principles began to unfold, I came across Nehemiah 2:20, an encouragement for all who need to rebuild. In that verse, Nehemiah says, "The God of heaven will give us success. We his servants will start rebuilding." This verse became our theme for the next several years.
As I've taught these rebuilding principles in the years since, I've seen people in a wide variety of circumstances find help. You don't have to go through a natural disaster to need to rebuild. For you, putting it together again may mean starting fresh in a career or a relationship. It could just as well involve the need to recover financially, finish a project that's taking too long, restore confidence, renew vision, or face up to some unpleasant task.
How do you rebuild what's in ruins? I've talked to many people who have faced such difficult circumstances, and I've found that the emotional energy drain of working to rebuild has often taken them to a place where they can't seem to care. They know they should care about starting over, yet just can't find it in them. God understands that, and he will start with you where you are.
Finding the strength to start is the first step in putting it together again. We see how Nehemiah began to move from the shock of a problem to a reaction of faith in Nehemiah 1:4: "When I heard these things, I sat down and wept. For some days I mourned and fasted and prayed before the God of heaven."
There are three choices in this verse for beginning to see any problem as an opportunity for faith: mourn, fast, and pray.
• Mourning is expressing your hurt to God.
• Fasting is focusing your heart on God.
• Praying is asking for help from God.
Moving to a place of faith is not accomplished by just flipping a switch. There is a process for beginning to see your problem as an opportunity for faith. Mourning, fasting, prayer – you cannot choose most of your circumstances, but you can always choose your reaction to those circumstances.
"Just have faith." This can sound like an unreachable platitude when you are down and someone tells you this, even though you know they may have your best interests at heart.
Nehemiah gives us a place to start in the process of getting us back to the place of faith when we face a need to rebuild.