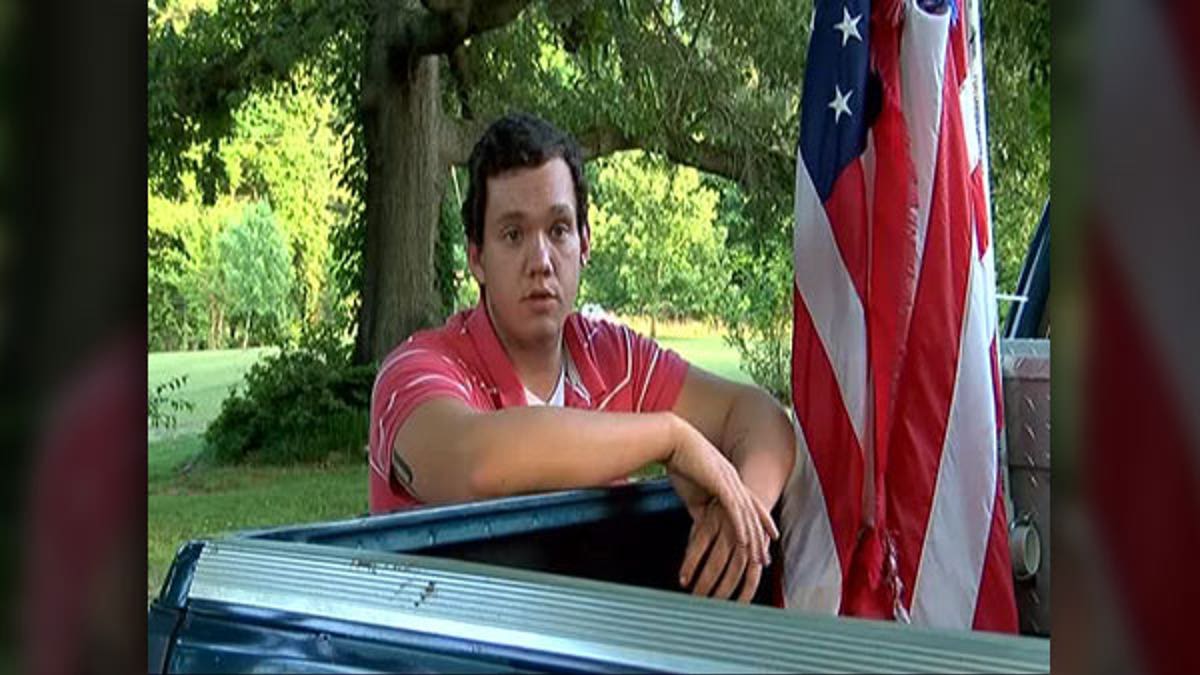 Folks who live around York County, South Carolina are a patriotic bunch. They drive pickup trucks and they fly American flags – and sometimes they do both – at the same time.
And that's the sort of behavior that got 18-year-old Peyton Robinson in a bit of hot water with administrators at York Comprehensive High School.
Peyton drove his pickup truck to school on Wednesday with Old Glory and the POW-MIA flag hoisted in the truck bed.
He told television station WBTV that an administrator directed him to remove both flags – and leave them at home – never bring them back.
"He said we're having some issues," Peyton said. "Some people were complaining about the flags in your truck, possibly offend them. He asked me to take them down."
Someone was offended by the American flag --- in South Carolina?
"I'd understand if it was the Confederate flag or something that might offend somebody," the young man said. "I wouldn't do that. But an American flag – that's our country's flag."
Click here to follow Todd on Facebook for pithy conservative conversation!
The school administrator also told Peyton that the 4x6 flag posed a safety issue and therefore broke a pre-existing rule.
It's unclear what the exact safety issue was – unless the high school is concerned about a spontaneous outbreak of patriotism.
At the end of the school day, Peyton discovered that a school official had removed the bolts that secured the flags and took them down. The flags were placed in the middle of the boy's truck bed.
Now folk, that just ain't right. You never do something like that to another man's flag.
"I was pretty mad," he told the television station. "I don't see how it's a problem. Nobody has ever complained about it before."
So Peyton decided to write a note about what happened on his Facebook page. And the following day, moms and dads and students and a handful of veterans staged a protest outside the high school.
It wasn't too long afterwards that the school district had a change of heart and reversed its flag ban.
"Due to the outstanding display of patriotism through peaceful demonstration, it is apparent to us that many are not happy about this policy," the York School District One wrote in a statement on its Facebook page.
It went over about as well as a slab of tofu at a barbecue contest.
The high school went on to defends its "God and Country" bona fides.
"We are extremely passionate Americans and have deep seeded feelings of patriotism," they wrote. "We promote the good citizenship in our classrooms, fly the American flag in our rooms, in front of the building and on our athletic fields. We have a student lead the pledge of allegiance every morning."
The school district should be commended for heeding the will of the people and righting a wrong.
And a round of applause for Peyton Robinson. Thanks to this young man's determination – Old Glory's broad stripes and bright stars will still wave in the high school's parking lot.
I'm glad to know they're still growing patriots in the Palmetto State.