Nelson Balido: 114th Congress' back-to-school (border) guide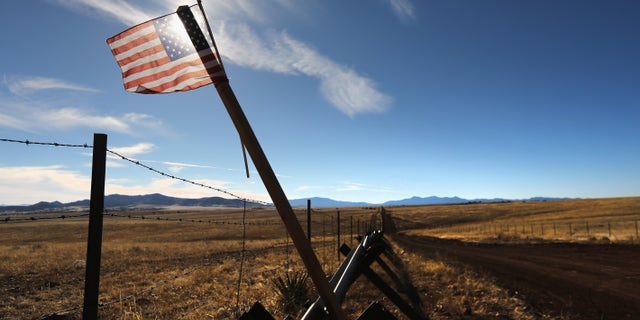 NEWYou can now listen to Fox News articles!
Welcome back, Congress. The 114th session is now in session. Freshmen, you're just getting your legs under you as you learn the ropes. Veteran lawmakers, I know some of you are adjusting to the new Republican majority.
I figured now is as good time as any for all of you, regardless of party and tenure, to get a primer on our nation's borders. Consider this a sort of back-to-school guide on the border. For some of you it's a refresher, but for others it's all new material.
Our border neighbors, Mexico and Canada, are our friends. Let's act like it.
First, know the players. When it comes to border security, there are two lead agencies: Customs and Border Protection and Border Patrol. CBP officers are posted at our air, land and sea ports of entry, but for this piece, let's focus on the land ports. CBP officers wear blue uniforms.
Their counterparts in the Border Patrol are posted between the ports of entry, along the vast expanses of land that make up our northern and southern frontiers. Border Patrol agents wear green uniforms.
Border Patrol is oftentimes the agency featured in media coverage, with footage of exciting desert chases and shootouts with smugglers. While these things do happen, the day-to-day life of an agent is a little more mundane, as routine patrols involve lots of waiting for something to happen. CBP gets its due in the media, too, especially when the officers make big drug smuggling bust at a port.
Second, your constituents want border security, but they also want a strong economy. When Americans talk about border security, they don't always make a distinction between the different functions carried out by the Border Patrol and CBP. These aren't subtle differences.
Border Patrol plays a critical role in the border security apparatus, but the agency is not a facilitator of the trade and travel that helps fuel the U.S. economy. That's where CBP comes in. The men and women in blue are, on one hand, interdicting drugs, stopping human trafficking rings and cracking down on counterfeit goods. On the other hand, they're the first face of the U.S. for travelers entering our country and the agency responsible for processing trade and keeping the commerce flowing across our borders. CBP is protecting both our physical security and our economic security.
It's important to make these distinctions when it comes time to spend taxpayer dollars on agency resources. The economy's showing signs of life. Now is not the time to starve CBP and put any recovery at risk by stifling international trade and travel we need smart technologies, which there are plenty of, to ensure any funds spent on the border result in a force multiplier effect – to facilitate the capture and processing of criminals in the case of the Border Patrol and speed up trade in the case of CBP. But most of all, devise a system of accountability, how do we know what we have is working? Or not?
Finally, our border neighbors, Mexico and Canada, are our friends. Let's act like it.
For those of you in the GOP, I've been around the grassroots political structure long enough to know that there are lots of things that are said about our neighbors that are wildly off base. Whether they're claims that Canada has lax border security that will allow the passage of terrorists into the U.S. or that Mexican trucks are rumbling deathtraps poised to mow down travelers on U.S. highways, there's plenty of rhetoric out there that doesn't match with reality.
The rhetoric isn't any more measured on the left wing of the Democratic Party. The old labor left looks at our neighbor to the south as the place where American jobs are outsourced to, where working conditions are substandard and where government officials and private industry have entered into a corrupt cabal. Again, the rhetoric doesn't meet reality.
One in every 24 U.S. workers depends on trade with Mexico, or six million total U.S. jobs. Mexico is the top tourist destination for U.S. travelers. Canada and Mexico are our top sources of foreign travelers. Our three economies are inextricably linked by NAFTA. We need each other.
Remember that border security with a faltering economy won't win you any credit back in the district, nor will good jobs numbers but with porous borders. It's your job to support policies that strike the right balance between commerce and security. And lay off the rhetoric. You can be a strong supporter of solid border security without making our neighbors out to be our enemies.
Keep these items in mind as you cast your first votes of this new Congress.