Nancy Brinker: Women will decide this election. Here's how both parties can appeal to them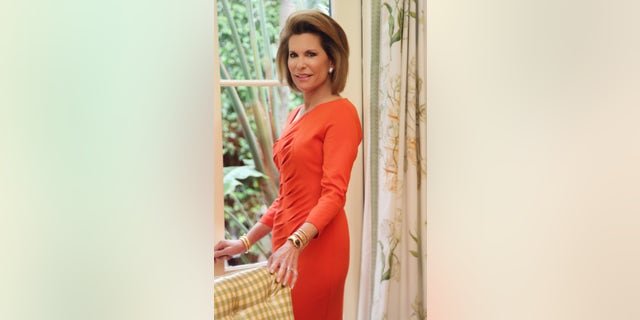 NEWYou can now listen to Fox News articles!
Most political experts from both sides of the aisle believe that the 2016 election will come down to at most 11 battleground states: Colorado, Florida, Iowa, Michigan, Nevada, New Hampshire, North Carolina, Ohio, Pennsylvania, Virginia and Wisconsin. And, it is the women of these states that will determine the outcomes.
There are a few factors that set women voters apart from their male counterparts. Polling organizations divide women into two main groups: married and not married.
Women who are married tend to be more conservative and those who are not tend to be more liberal.
Perhaps this division is too arbitrary and outdated and does not take into account the diversity of relationships and life styles today.
Regardless of where women stand or how we are identified – we do vote and in fact represent a majority of likely voters. We also turn out to vote at higher rates than men.
I found very interesting the recent POPSUGER.com article by Nancy Einhart entitled: "What Women Really Care About This Election Season" wherein Popsuger, a media technology company conducted a survey of 1,000 women ages 18 to 49 and asked them what they consider to be the important issues that will be on their minds as they consider who they will vote for.
More than 80 percent of women surveyed want more women to choose from at the ballot box. And, they are taking that involvement personally – as more than 85 percent of those surveyed were registered to vote and 75 percent of those surveyed voted in the 2012 presidential election.
Of all those surveyed, more than 85 percent said they would be voting in 2016. And, therein lies the opportunity for candidates at all levels to appeal to the issues that interest and concern them.
The most noteworthy finding of the Popsuger survey is the myth that women are only interested in "women's issues." The survey found that the most popular issues in 2016 are the following:
Health Care: 65 percent
Jobs: 61 percent
Economy: 59 percent
Education Costs: 50 percent
Welfare and Poverty: 50 percent
This tracks closely to other surveys and polling that show that nationally women consider their top 5 issues to be the following:
Economy
Health care
Support for families and children
Jobs
Women's rights
The challenges for campaigns on all levels and in every venue is how best to connect and message to women.
The Popsuger survey found that 71 percent of women get the majority of their news from social platforms and that 53 percent say that digital content is an influence in the candidates they support.
How a campaign communicates to and with women is as important as the content of the messaging.
Knowing that women will play a pivotal role in the coming 2016 elections how can both parties appeal to women? Here are some suggestions:
Listen to us: Understand what is important to us. Be sure to have qualified women as active participants in campaign infrastructure at the highest levels - in front and behind the camera;
Talk with us: Speak directly to us. Address our issues head on and with specifics. Communicate in forums and venues that attract us;
Develop events and platforms: Principals and women surrogates must address women on a regular basis on topics that will be of interest to us;
Have a dedicated webpage within the campaign website targeted to women.
Advertise with women in mind: Know how best to connect with us in language, visuals and personality;
Remember women are interested in issues beyond the stereotype. Treat us as equals and present policies without pander.
There is no doubt that in 2016 when the dust settles – women will have decided who will be elected president of the United States and who will serve in the House and the Senate.
Both parties have the opportunity to earn our vote.
We are women -- hear us roar come November.