Motherhood is demanding but it's moments like these when the pressures fade away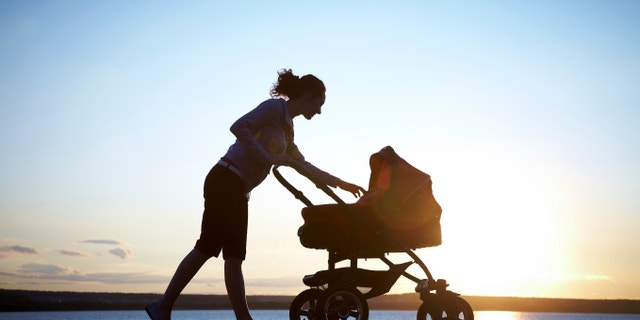 A woman grabbed the end of my tandem 67-pound kayak and helped me to get from the boat ramp into the pristine lake on a warm, Saturday morning. I was alone with my two girls, ages 7 and 4, and was relying on the goodwill of strangers to assist me with getting my kayak off the roof of my car and close enough to the water's edge so I could push it in. Helping me heave the boat into the cool lake, this woman told my girls that they don't realize how lucky they are.
I smiled as my kids happily got in the kayak, ready for our adventure. They were oblivious to her words. But I had heard similar sentiments before from well-meaning strangers and was grateful to be seen as a mother who was getting it right.
The pressure to have your life together as a mother can be crushing. Feeling trapped in a vicious cycle of constant demands from children, spouses, and work is not uncommon. Running away seems like a good option some days. I've found that escaping is not a terrible idea. In fact, it's how I manage to survive those demands and those daily feelings of not having it together.
Escaping into nature, and specifically doing it with my kids in tow, is where I have found the most encouragement in parenting.
My husband travels often so it's usually just the girls and I as weekend warriors. And this time of year truly lends so many opportunities to experience the outdoors. We've walked hiking trails all over our state and in the Blue Ridge Mountains. I've taken them camping, teaching them how to use flashlights and all the danger and excitement that comes with a campfire. I've taken them to waterfalls to swim in freezing water on hot days. I've packed snacks for an army as we ventured out on day-long kayak trips.
It never fails that someone will make a comment to me on a trail or lake or campsite that I've got my hands full but that I'm doing the right thing for my kids, going on adventures and helping them to discover the natural beauty of the Earth. It is almost always an older person who notices this, although some other moms will give me a high-five when they see me carrying my 4-year-old up a trail because her little legs got tired. The older generation seems to innately understand that experiencing the outdoors, away from technology, is truly priceless.
It's not that I am totally fearless. I am scared sometimes walking in the woods, listening for the sounds of a black bear crushing the leaves or watching the path cautiously for snakes. But I do all of these spirited adventures not only because I love the outdoors and want to teach my kids the value of independence and build their confidence, but it's these times when I feel the freest from the demands of motherhood.
It's when I'm paddling in the middle of a lake or jumping in a waterfall or taking a break on a summit with a pack full of snacks that I feel like I am doing this mother thing right. The pressure to be the perfect mom day in and day out is overwhelming. As a working mom, the balance, if you can call it that, is always off in some way. I am never, ever enough. Never enough in my work. Never enough in my attention to my kids. Never enough in my marriage.
But when it's just me, my kids, and untold adventures that lay ahead, that's when those pressures fade. It's almost always quieter in the woods than at home and the conversations are fun and engaging, especially when I need to come up with games to entertain the kids after I take a wrong turn in the woods and the hike is a bit longer than intended.
My kids did not understand that woman on the boat ramp, nor all of the other people who encouraged me as a mother during our treks, but that's okay. Those words of encouragement have helped me to see that maybe I am doing something, one thing, right – instilling in my kids the desire to try something new, to not let fear dictate their lives, and to seek adventure in the quiet of nature.